Wine Terms from Cover Crops to Disgorgement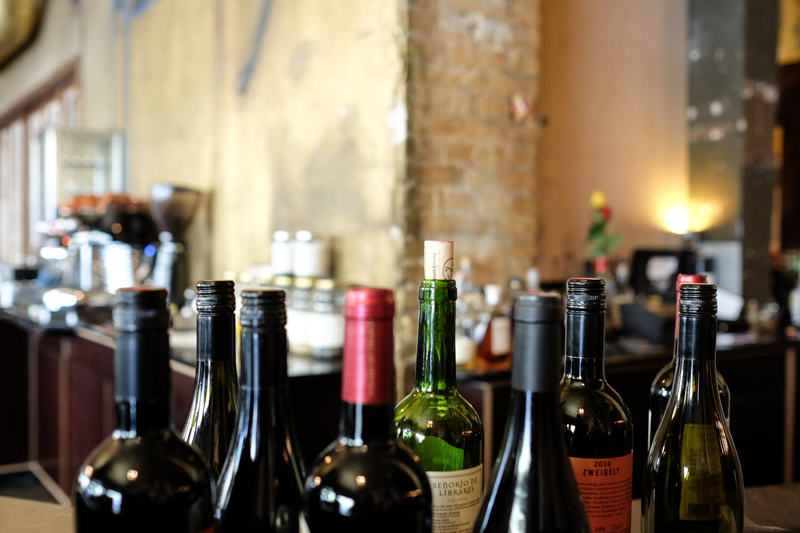 Wine, like many interests and business, has a language of its own. The following glossary explains terms in common usage at tastings and winery visits.
If you have any requests for explanations to be added to the glossary, please ask.
Cover Crop: plants grown between rows of vines to suppress weeds and maintain moisture in the soil. They can be annually ploughed into the soil to add nutrients.
Cross: A vine variety whose parents are both the same species. All grape varieties are descended from two parents. This can come about naturally or through the efforts of grape breeders. Thus Cabernet Sauvignon is a cross of Cabernet Franc and Sauvignon Blanc that probably happened naturally while Ruby Cabernet is a cross of Cabernet Franc and Carignan that was bred in 1936 by Dr Harold Olmo at the University of California, Davis.
Cru: French term meaning vineyard, rendered as 'growth' in English. Often used when referring to wines from officially classified areas. The wines of the Medoc that were classified in 1855 are known Premier Crus or in English 'Classed Growths'. The eleven classified Beaujolais villages—those whose wines are sold under the village name—are known as crus.
Cuvee: French word used to mean a blend or components of a blend.
Cuvee Close: A method of making sparkling wine that is less intensive and less expensive than the Champagne method. In this method the second fermentation takes place in huge tanks instead of the bottle. Prosecco is made by this method. Also known as the Charmat process after its inventor.
DIAM: A trademarked brand name for a form of technical cork that is guaranteed to be free of TCA, the agent that makes a wine 'Corked'. DIAM closures are made from cork that is powdered and treated to remove TCA and then reformed into a cork shape. When removed from a bottle they look like an agglomerate, but are differentiated by being branded with the letters DIAM.
Dijon Clones: Catch all term for a group of Pinot Noir clones that originated in Burgundy near the city of Dijon. They are considered to make superior Pinot Noir because they have thicker skins and produce more concentrated flavours than other clones, in the right circumstances.
Disgorgement: Term used when making a sparkling wine by the Champagne method. It refers to removing the dead yeast cells that have collected during the in-bottle fermentation that creates the bubbles.
If you have any acronyms or words you'd like to be to be added to the glossary, please ask by email or on the
wine forum
.
---

The Wine Slinger Chronicles
Let Russ Kane take you on the Texas wine trails to visit the people behind Texan wines. Reading Russ is like sitting with him by the trail camp fire, holding a plate of beans and a glass of wine while he weaves stories about the places he's been, wines he's tasted and the people who made them.


Pinotage
A wine detective story. Come with me as I try to find out the truth behind South Africa's own variety.

You Should Also Read:
Wine Terms from ABV to BIB
Wine Terms from Bin to Brix
Wine Terms from Brut to Chateau


Related Articles
Editor's Picks Articles
Top Ten Articles
Previous Features
Site Map





Content copyright © 2019 by Peter F May. All rights reserved.
This content was written by Peter F May. If you wish to use this content in any manner, you need written permission. Contact Peter F May for details.