Wine Terms from Brut to Chateau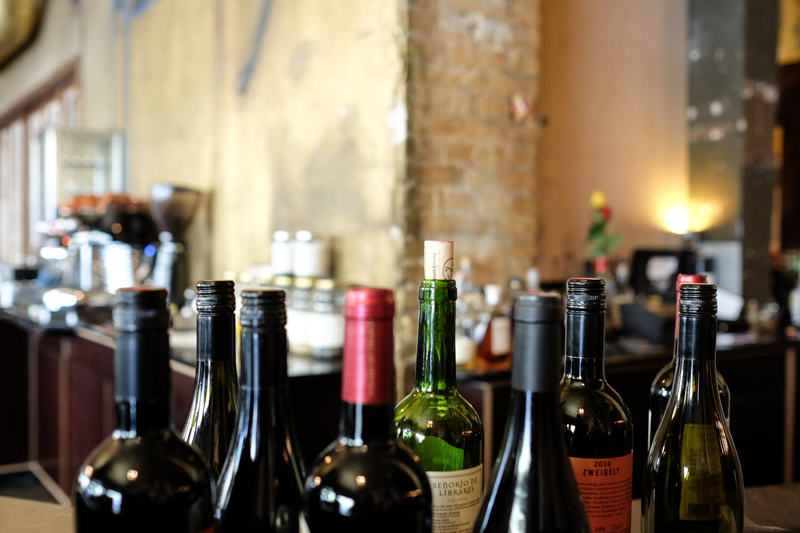 Wine Terms from Brut to Chateau
Wine, like many interests and business, has a language of its own. The following glossary explains terms in common usage at tastings and winery visits.
If you have any requests for explanations to be added to the glossary, please ask.
Brut: A French term used to define a very dry Champagne and widely adopted by sparkling wine makers elsewhere. A Brut Champagne has less than 12 grams of sugar per litre.
Bulk Wine: Wine that is not bottled at the winery but shipped in large quantities, in tankers or bladders in a shipping container, intended for bottling at its destination. Some argue that, as well as being cheaper; it is greener than shipping wine in their bottles over long distances. Others question what happens to the wine at its destination and whether the wine that is bottled is the same as that which left the winery.
Bush Vine: A vine that grows free standing, looking like a small bush.
Canopy: The vines annual growth of canes and leaves.
Canopy Management: Pruning unwanted canes and removing leaves to encourage airflow or light to grapes.
Cap: Layer of hardening grape skins that form while black grapes are fermenting.
Capsule: A plastic or thin metal cylindrical cover over the top of a wine bottle. Originally made of lead foil and intended to protect the cork from mice and other pests while the wine matures in a cellar.
Carbonic Maceration: A fermentation method that produces fruity light red wines with little tannin. The grape bunches are not crushed but placed whole in a fermenting tank and start fermenting from inside the berries. See https://www.bellaonline.com/articles/art2245.asp for more details.
Cellar Master: Chief winemaker.
Cellar Rat: A basic winery worker. Often trainee winemakers working for board and lodging as work experience.
Charmat: A method of making sparkling wine that is less intensive and less expensive than the Champagne method. In Charmat, also known as Cuvee Close, the second fermentation takes place in huge tanks. Prosecco is made by this method which is named after its inventor.
Chateau: French term meaning a castle or grand house, but has more specific meanings in wine. In France, and thus the European Union, a wine named 'Chateau something' means it has been grown, made and bottled on the piece of land on which the 'chateau' stands — and here the word is a courtesy name for a building on the property which doesn't have to be grand or large. If an image of a building appears on the label then it must depict the chateau on the land.
Other countries have adopted the word 'chateau' into their wine names and there are negotiations between the EU and those countries about the usage. The EU's position is that because a 'Chateau' wine has a defined meaning then those wishing to trade wine with the EU should either meet the same standards or not use the word. This one will run and run. Some wines, e.g. Chateau Libertas in South Africa have agreed grandfathered rights to the name.
If you have any acronyms or words you'd like to be to be added to the glossary, please ask by email or on the
wine forum
.
---

The Wine Slinger Chronicles
Let Russ Kane take you on the Texas wine trails to visit the people behind Texan wines. Reading Russ is like sitting with him by the trail camp fire, holding a plate of beans and a glass of wine while he weaves stories about the places he's been, wines he's tasted and the people who made them.


Pinotage
A wine detective story. Come with me as I try to find out the truth behind South Africa's own variety.

You Should Also Read:
Wine Terms from ABV to BIB
Wine Terms from Bin to Brix


Related Articles
Editor's Picks Articles
Top Ten Articles
Previous Features
Site Map





Content copyright © 2022 by Peter F May. All rights reserved.
This content was written by Peter F May. If you wish to use this content in any manner, you need written permission. Contact Peter F May for details.