Is Sitting Really Deadly?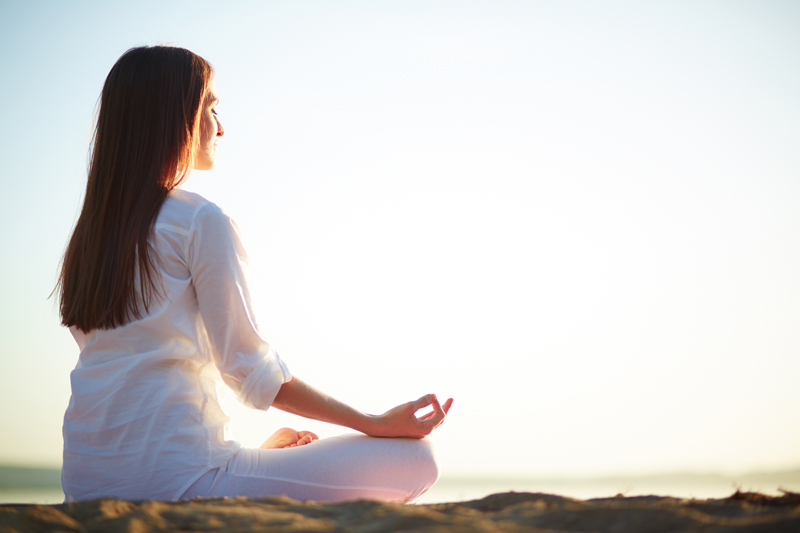 While you sit and watch the Olympics where other people are active, consider this: Being inactive is responsible for 1 in 10 deaths worldwide. According to a study published in the Lancet sitting too much is deadlier than smoking. Dr. James Levine from the Mayo clinic agrees, "We know that as soon as somebody gets out of their chair, their blood sugar improves, their blood cholesterol and triglycerides improve, and that's very consistent. Every time you get up it gets better. Every time you sit down it gets worse." Other experts agree that the negative effects of sitting are cumulative, hastening a premature death.
Before all this research stresses you out, did the study take into consideration that many people who tend to sit for long periods already have health problems which cause them to sit? Also, could sitting be unhealthy because it is often accompanied by artery-clogging food mindlessly eaten in front of a television?
Before you get a computer hooked up to your treadmill or take your phone calls while pacing, you might want to factor in the role of distraction which makes you more accident prone and likely to trip. People who exercise regularly appreciate the concept of balance, movement that matters along with rest and recovery.
So don't go spinning out of control or take a stair climber to nowhere. Exercise which generates good health is like a three-legged stool: Aerobics, strength training and stretching. Muscles repair and get stronger during rest while joints don't like to be pounded into submission for the long haul as once they're damaged, they might need surgery. Exercise also organizes your day around better health making you more aware of your body, so you are less likely to eat junk food, smoke, go to a tanning salon or stress over little things.
In fact, if you are feeling stressed, the most efficient way to move stress hormones out of your body and mind is through movement, as simple as taking a walk. However, sitting with stress, sitting with a worry or angry feeling, is inflammatory, damaging internal organs and ruining your life quality.
Fitness starts in your head with a "conscious workout." Make up your mind to mind your muscle and the body will follow.
5 tips for a more active lifestyle

Find excuses to move around the house or work, look for opportunities like hand delivering a paper to the boss' office or moving with alacrity while doing housework. Take the stairs whenever you can. Not only will you wake up your brain, but your back will appreciate it; sitting too long can trigger back pain.

Get a pedometer and aim for 10,000 steps a day. The pedometer quantifies your movements encouraging you to compete with yourself.

When you watch TV at night, create workout intervals during commercials and don't fast forward – there are a lot of commercial opportunities for a great workout.

When you need to veg out in front of the TV, eat healthy snacks.

Exercise in short spurts throughout the day. The benefits accumulate. Who doesn't have five minutes here and there?
---
For more information on managing your stress and reclaiming your life read my book,
Addicted to Stress: A Woman's 7 Step Program to Reclaim Joy and Spontaneity in Life
. To listen to archived radio shows with guest experts visit
Turn On Your Inner Light Radio Show