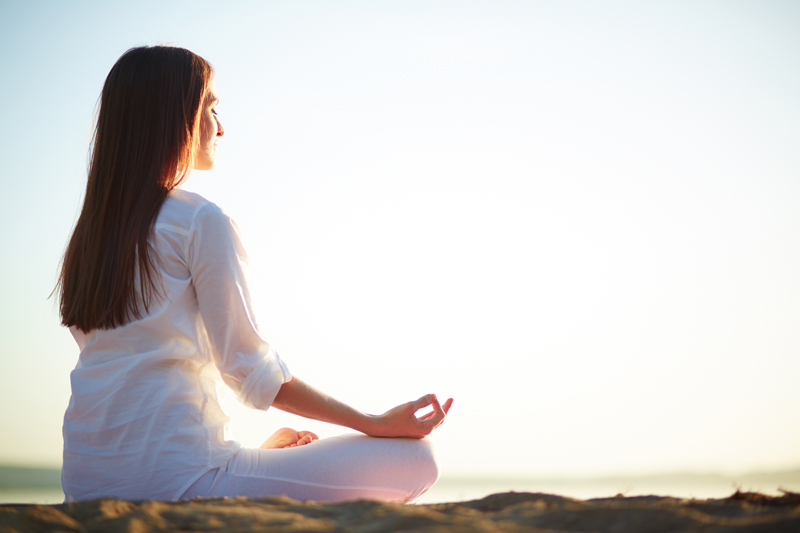 Stress Management Information
10 Ways to Get Along with Dysfunctional Family


Do you dread the holiday season because you have to spend time with family members who embarrass you and spark confrontation? If your past is always present, you haven't worked through your relationship issues. While you are wondering, "Is it me, or is it them?" here is an arsenal of strategies:
5 Simple Ways To Be Better in 2015


Good riddance to a grim, stressful 2014! Here are 5 simple ways to be better in 2015
5 Tips for a Stress-Free Thanksgiving


We have it all, but don't know what to with it. And now Thanksgiving is almost here and many of us feel compelled to feel thankful. Why then do we drive ourselves crazy overloaded with chores and tensions concerning a holiday of gratefulness?
7 Proven Strategies for Guilt-Free Holiday Eating


Thanksgiving is almost here and hark, the beginning of holiday-weight- gain season. I will share with you some proven strategies to enjoy the festivities with a real, lightness of being.
8 Effective Tips to Make Your Resolutions Stick


We have been through many ordeals this past year from the recession to relationship karma. However, we can finally stop feeling lonely, distressed and angry. We don't have to keep repeating the same mistakes with different people and relive the same old story.
All I Want for the Holidays is Sleep!


Described as hyper-vigilant, anxious and worried, women have trouble falling asleep and/or staying asleep while their male counterparts for the most part sleep more soundly. Here's how to become a morning person.
Are New Year's Resolutions Helpful?


I interviewed a random population of women and men of various ages and found that most survey participants were not making any resolutions this year. Here is why?
Are You a Closet Shopaholic?


This is the time of year that I worry about my clients who are closet shopaholics. How can you tell if you are a shopaholic? And what can you do to control those impulses?
Are You Suffering from Affluenza?


Parents are afraid to have that "talk" with their children about simplifying this holiday season for fear of disappointing them. Gifts have become a monetary barometer for love and affection.
Attracting Love and Romance This Valentine's Day

Avoid These New Year's Eve Hazards


New Year's is a potential minefield which could explode your well-being both physically and emotionally. The best way to deal with imminent danger is to be alive and alert. Here are some alarming things that can happen and how to prevent them.
Beware of the McHoliday Syndrome


The holiday season sets us up for the McHoliday syndrome, a prefab happiness – a wonderful life for us all. As the holidays approach, we drive ourselves crazy looking for the perfect gift, preparing for the perfect dinner and trying to look perfect. Time to turn the extraordinary into the ordinary.
Breezing through Holiday Stress


Described as hyper-vigilant, anxious and worried, women have trouble falling asleep and/or staying asleep while their male counterparts for the most part sleep more soundly.Here's how to become a morning person.
Celebrate Halloween to De-stress From Reality


You can wear your biggest fear inside-out, revealing it to the world without any shame attached in order to help you reduce its powerful hold. Here are 10 costumes that can help:
Don't Make Any More New Year's Resolutions


Every year around December we all start thinking about the New Year's Resolutions we will be making on January 1st. Why do we make promises we don't keep and why can't we keep them? Let us make it easy on ourselves to shed stress in an easy, liquid way. Here are some suggestions to help
Female Holiday Stress Triggers ED


A man living with a woman during the holidays can feel so stressed, that it impacts him physically and emotionally. What is it about the holidays that can derail a loving relationship?
Fending Off Family Feuds During the Festivities


When you recall past holiday get-togethers with family and friends, you often realize why you see these people only once a year. Don't fret because I will help you deal with these difficult relationships.
Fresh New Strategies For New Year's Resolutions


Try these new, New Year's Resolutions in 2016 and see what happens:
Giving More Can Be Perceived As Less


Did you ever notice that the more you do for family and friends, the less it is appreciated? Or have you bought a pricey gift and included a cute token gift, only to find out that you have undermined that bigger gift?
Go Green with Re-Gifting


A huge stressor ominously looming in the near future is holiday gift giving during these hard economic times. It's time to shine a light on the virtues or re-gifting.
Halloween Can Help You Define Your Identity


Halloween provides an ample opportunity for costuming and partying. We wear masks to facilitate playfulness, encouraging us to try on different identities. Use this Halloween as an opportunity to consider the different masks we all wear: in social scenes, at work, with our significant other, etc.
Halloween Can Improve Your Mental Health


Many people view Halloween as unhealthy because trick-or-treat candy fuels an irresistible sugar fest, the beginning phase of winter weight gain. However, Halloween has important health benefits.
Halloween Spending Is Getting Scarier


Halloween spending hikes in this terrible economy is a real horror show! A recent National Retail Federation survey shows a record 170 million Americans plan to spend $8 billion on Halloween. You can get to know people better on Halloween.
Handling Holiday Custody Battles


"My husband got custody of our two sons for the major holidays. I'm depressed that I don't have them on the holidays...."
Home for Xmas? How to Detect Alzheimer's


Coming home for the holidays can be bittersweet. Older relatives you adore could have become more forgetful in your absence. Ordinary conversation can provide important clues to the workings of the mind. How to assess:
How Not to Hate Mother's Day


How do you cope with the negative triggers of Mother's Day? Here are six ways
How the Holidays Can Help You Conquer Addictions


This moment you can tap into the special energy of Christmas and Chanukah to conquer the very addiction you have always hoped to get under control! Here are 8 ways to change:
How to Avoid the Heartbreak of Valentine's Day


Many of us experience a day of quiet desperation on Valentine´s Day because reality cannot compete with the fairy tales promoted by the media and the card industry. Here is how to celebrate a Happy Valentine's Day, everyday.
How to be Happy when the Holidays are Over


We're busy having so much fun during the holidays and then they're done - only blahs and blues remain. If you want to sustain happiness after the holidays, learn from retailers.
How to Brighten the Winter Blahs

How to Control Holiday Overindulge


Holiday stress can trigger depression, generalized anxiety and overindulgence. Overindulgence is the frenzied side of stress – partying, feasting, drinking and substance abuse. The consequences of overindulgence:
How To Deal With Holiday Stress


The days are shorter, the weather colder and the holiday countdown begins. The malls are filled with beautiful decorations. Music and fragrances combine to set the holiday spirit. Outside, chestnuts are roasting over an open fire, so why do we feel anxious and a bit wistful?
How to Deal with the Stress of Mother's Day


The words, Happy Mother's Day, can sting. A commercial day set aside to celebrate mothers can be fraught with stress, grief and pain. I don't mean wracking your brain to buy a generic gift. On Mother's Day don't dodge your despair…
How to Enjoy a Stress Free Thanksgiving


Celebrations can hurl us into the most stressful moments of our lives.If we can tap into the real spirit of the holiday, return to the essence of Thanksgiving, we can relax and have a lot of fun. Here's how to enjoy your Thanksgiving:
How to Enjoy the Holiday Season Again


The holidays intensify our longings and bring disappointments to the forefront. Here are some strategies to see the inner light of the holidays and become seasonally effective.
How to Give a Gift They Want


The stress of holiday gift-giving could be greater than that of the holiday family get- together. It's not really the expense, but actually a case of selecting the perfect gift. Here's how:
How to Have a Happy Thanksgiving


Many of us are a bit wistful during the Thanksgiving holiday. Perhaps, it is because we are bullied into feeling grateful and happy.The best stress-management tool I could provide for the holidays is: Get Real! Here's how:
How To Lose Weight During the Holidays


Forget about the myth of the dreaded holiday weight gain. You can actually lose weight during the holidays sampling delicious menus while feeling attractive and in control.
How to Make Resolutions You Can Keep


Instead of making resolutions on the spur of the moment, make a commitment to just one goal of self-improvement, for you and no one else.
It's Lucky When Purim & St. Paddy's Day Intersect


What does the Jewish holiday of Purim and St. Patrick's Day have in common? There is the power of the pack with nature signaling us to flock together for safety and close relationships.
New Year, Old You


Tired of making grandiose resolutions which lose steam within a couple of weeks? While the year might be new, you are the same person on Dec. 31 as you are on Jan. 1. Here are 10 long standing strategies for the old you:
New Year, Same Old You


A new year is traditionally associated with the slogan of a new you, but how do you suddenly change your core identity and your physical body? Is this the reason for failed resolutions? Instead let¡¦s try a new resolution: Self-acceptance.
Resolve Not To Look Back To Relieve Back Pain


Do you want to end back pain forever? Then it's time to look forward and make a fresh start. An orthopedist/friend recently confided that he suffers from sciatica like some of his patients. This piqued my interest.
Stress Tips for Vacation and Life


Here are some de-stressing strategies that help us in our journeys. Fortunately, these concrete skills can be transferred to daily living.
Thanksgiving Is the Best Time to De-stress


Thanksgiving provides a terrific opportunity to manage stress and in fact, set the tone for the rest of the season: A reasonable happiness with realistic expectations.
Thanksgiving Made Thinner


One of the biggest stressors ominously hanging over Thanksgiving like a heavy cloud is the 3,500 calorie meal. Many of us are worried about gaining weight and undoing all the hard work required for our dietary success. Here are some tips for a guilt-free and healthy Thanksgiving Dinner:
The 2012 Wellness Year In Review


2012 has been the health and wellness year of the mind and body connection. The winner for the most surprising research of 2012 is
The Complete Antidote to Holiday Dread


Whatever stressors we experience during the year the holidays intensify that stress and underscore what is missing in our lives. The holidays can potentially be downright toxic, emotionally and physically. Here´s the antidote.
The Only New Year's Resolution You Need To Make


I'm getting an early start on my New Year's resolutions to change my life for the better today. Here's what this resolution can do for you:
The Orange Alert is Darkening My Holidays - What Can I Do?


All I see on TV are diagrams of dirty bombs, airports tightening security and our fighter planes airborne guarding what used to be the friendly skies. What can I do to control my uneasiness?
The Secret Recipe for Thankfulness


Thanksgiving is almost here and many of us feel compelled to be grateful.
This Halloween Turn Life from a Trick into a Treat


Halloween celebrates deception, costumes and masks, which disguise who we are. However, are we wearing a disguise or revealing an internal truth, a fragment of our personality we have suppressed, the shadow side? Here are some popular costumes and what they might reveal about you:
Tips for Holiday Togetherness


The holidays are a tension of opposites: happily anticipated from a distance, yet fraught with stress as they approach. Here are 7 tips for holiday. resiliency
Unhappy Valentine's Day?


How ironic that Valentine's Day which is supposed to inspire romantic love stresses people out. Go triple A: Avoid the hype. Alter your life story. Act to others the way you want them to behave to you.
Untraditional Holiday Traditions


It's time to free ourselves from a past that no longer applies to embrace the present. Accepting, integrating and participating in new joint rituals creates balance and strengthens the family.
Valentine's Day on the Cheap with Big Returns


This year Valentine's Day falls on a Saturday, so instead of dinner after work there's a whole day or even a weekend to plan. The economy is a mess and for most of us the money is simply not there.
Was 2014 the Year of the Butt?


2014 was definitely the year of the butt. Kim Kardashian, Nicki Minaj and Meghan Tranor's song, It's All About That Bass, are some fine examples. So what is all this bare butt business about?
What His Gift Is TryingToTell You


You unwrap your long awaited gift with enthusiastic curiosity, but soon you are puzzled. How to interpret his gift: The inside story:
What's Really Stressful About Halloween


The great horror of Halloween is that it heralds the cycle of holiday overspending and overeating. This year the National Retail Federation estimates that consumers will spend $7.4 billion. Here's how to make things more positive:
You Don't Need Drugs to Get Through the Holidays


The holidays seem to emphasize our loneliness, unfulfilled expectations and fears.There is increased usage of "feel good chemistry", drugs to take the edge off our unhappiness and anxiety. Here are some suggestions to be high on life:
'Tis the Season for 3 Styles of Gift-Giving


Gift-giving is a complex human story which can either be inspired by the expectation of reciprocity, pure unselfishness, or even revenge. The Christmas season creates a gift-giving frenzy. Do you know and understand your gift-giving style?
Editor's Picks Articles
Top Ten Articles
Previous Features
Site Map
Content copyright © 2018 by . All rights reserved.
This content was written by . If you wish to use this content in any manner, you need written permission.
Contact Debbie Mandel for details.