How To See Fall In a Better Light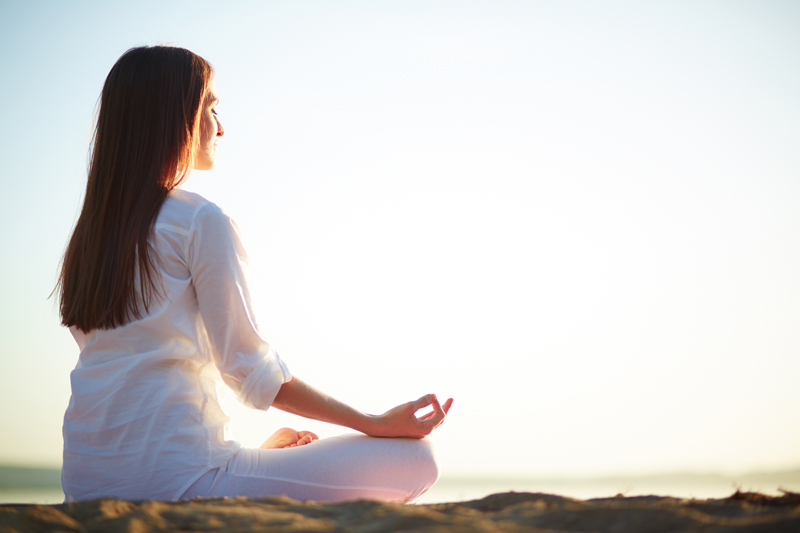 Part of the problem with the end-of-summer blues lies in the following season's name, fall. The word associations we have are: Fall down, fall apart, the biblical fall of man, and falling leaves – what a mess! Fall suggests failure and points you in the direction of winter. While spring, no matter how brutal the weather like a snowfall in April, serves as an optimistic portal to summer.
A sunrise and sunset are basically the same beautiful rosy sky – it all depends which way you are facing for what it signifies. To reduce end-of-summer stress we need to market fall differently culturally, spiritually and medically. This will help us enjoy the harvest and the fresh, free air-conditioning after a lazy, sweltering summer.
9 positive attributes of fall:
Fall down – imagine the joy of picking yourself up.

Fall apart – when things unravel, you can either cathartically clean out the clutter or knit them together in new, more interesting patterns.

Falling leaves – raking is good exercise and now you can admire the tree architecture; also, you will be able to witness a rebirth in a few months to appreciate the new green growth.

The fall of man brought about the rise of woman as a team mate and play mate. In life you go from innocence to experience and still embrace the good – without the ignorance.

Summer pastels fall by the wayside. However, keep in mind that the fall color, orange, is the color of cheerfulness. Bring in this fall color to your home décor and personal style.

Scared of the dreaded fall weight gain? Think volume food which will fill you up, but not out: hearty soups with chunky vegetables, stews and crunchy apples.

It's time to shed your dry, tan summer skin from that damaging, searing summer sun and allow it to heal during fall's cooler weather. Better, less humid hair days are ahead, too.

Fall allergies bombarding you? Don't wait for spring cleaning. Clean out the dust, mold and mites as you shed the small stressors which accumulate and create an allergy tipping point.

Summer can make you lazy slowing you down with heat and humidity. Tap into the great vibrational energy of fall to spark your exercise regimen. The outdoors can serve as a giant gym for biking, hiking, jogging and sports.
---
For more information on managing your stress and reclaiming your life read my book,
Addicted to Stress: A Woman's 7 Step Program to Reclaim Joy and Spontaneity in Life
. To listen to archived radio shows with guest experts visit
Turn On Your Inner Light Radio Show