Adah and Zillah - Women of the Bible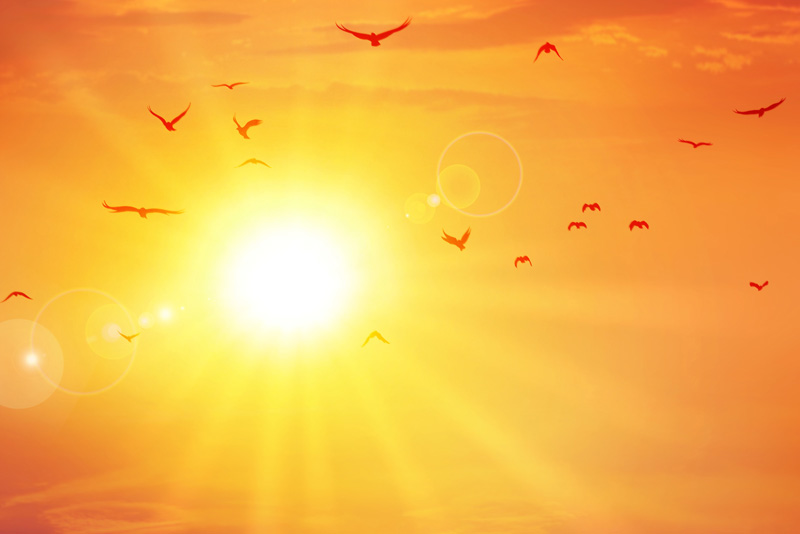 As a teenager, I remember thinking that I had to look a certain way in order to be accepted. My curly hair had to be straight and I needed to wear the right makeup to accentuate my facial features. That old feeling still lingers and intrudes on my self-esteem occasionally. Later in life, I adopted the need to appear successful. Being someone of value was hard work. Along with many of my friends, I misunderstood the meaning of true value.
There are two women mentioned in the Bible that may have had the same misconceptions. Although they were beautiful and raised successful children, there is something missing in their story. After Eve, Adah and Zillah are the first two women to be named in the bible. There were many people populating the earth by that time, but these are the two women, God chose to include in His story. They were married to Lamech.
As background:
Adam and Eve's son Cain killed his brother Abel. God sent Cain away from His presence, condemning him to wander the earth. Cain was afraid that he would be killed, so God protected him with a mark, saying "if anyone kills Cain, he will suffer vengeance seven times over." (Genesis 4:15) Cain married, produced children and built cities. Lamech was a descendent of Cain. The first thing I notice about Lamech is that he violated the perfect model for marriage set forth in the garden by marrying two women, Adah and Zillah. (Genesis 2:3, 23-24.)

Lamech is recorded as having killed a young man out of vengeance and then poetically boasting about it to his wives. He arrogantly claimed his ancestor's protection saying, "If Cain is avenged seven times, then Lamech seventy-seven times." He was a violent and prideful man.
Adah and Zillah
Both Adah and Zillah were married to this man and shared the position that should have been an individual place of honor in the home.
Adah was possibly the first trophy wife. Her name means "ornament, adornment, beauty and pleasure."
She had two sons, Jabal and Jubal.

Jabal's name means "stream" and his descendants were those who lived in tents and raised livestock.

Jubal, whose name means "music" invented the harp and organ. His descendants played musical instruments.
Zillah may have lived her life in her husband's shadow, without ever realizing her own identity. Her name means "shadow or protection."

Zillah's son, Tubal-Cain, became the founder of the ancient crafts of metal smiths and iron makers.

Zillah's daughter, Naamah, is the third woman named in the bible. Her name means "the beautiful, loveliness, pleasant or sweetness."
No doubt Adah and Zillah were proud of their family. Their daughter was beautiful and their sons were successful, contributing to the arts, industry, manufacturing, and animal husbandry. No doubt, they were respected and admired by many.
What is missing in their story?
Did they worship God? Did they bring up their children to love the Lord? Nowhere is it recorded that Adah, Zillah or any of their children were thankful for their success. Where is the record of the offering of sacrifices or calling on the Name of the Lord as is recorded of Seth's descendants? (Adam and Eve's other son. Genesis 4:26) There was no thanksgiving and no worship of the Giver of gifts. Their physical attributes and many achievements were worth nothing in God's Kingdom without gratefulness to the one who gave them. Adah and Zillah left no spiritual legacy.
God's word on value.
"Charm is deceitful, and beauty is vain, but a woman who fears the LORD is to be praised." Proverbs 31.30 (ESV)
"Unless the LORD builds the house, those who build it labor in vain. Unless the LORD watches over the city, the watchman stays awake in vain." Psalm 127:1 (ESV)
Read about Adah and Zillah in the bible in Genesis 4:19 - 26.
You Should Also Read:
Abigale - Dealing With Angry People
Eve - The Mother of All the Living
Eve - After the Garden


Related Articles
Editor's Picks Articles
Top Ten Articles
Previous Features
Site Map



Follow @LynneChapman
Tweet





Content copyright © 2022 by Lynne Chapman. All rights reserved.
This content was written by Lynne Chapman. If you wish to use this content in any manner, you need written permission. Contact Lynne Chapman for details.