6 Chill Summer De-stressing Tips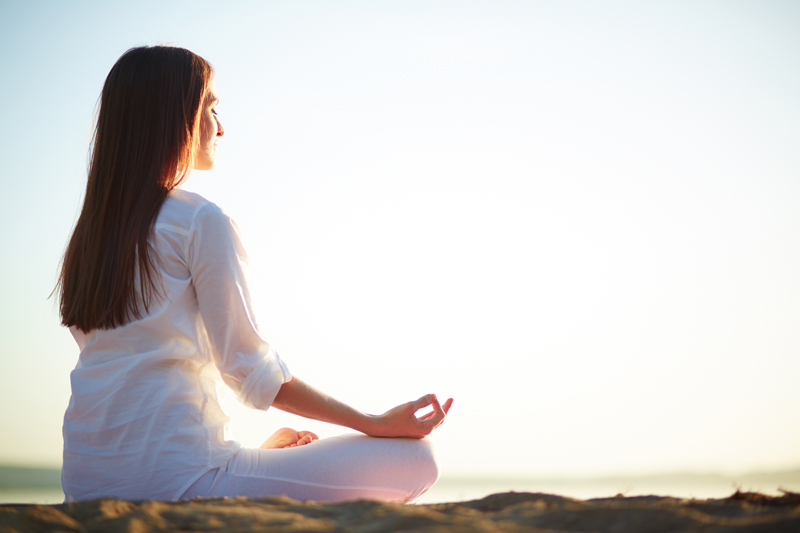 Many have read about stress-reduction methods, but are usually too stressed to practice these strategies when you are all worked up. "Don't tell me to calm down!" Did you know that summer is the best time to practice these techniques, so that they can become knee-jerk responses for cold, dark, rainy days? And you are more inclined to do so because the living really is easier in summer with lighter clothing, casual Fridays at work, back yard barbecues, hikes, outings to the shore and sipping cool drinks - the emphasis is on sipping not gulping.
How to Chill:
The season's emphasis is on being natural. Light clothing and bathing suits reveal more of who you truly are as you let down your guard and take off your mask revealing your authentic self. And if you cringe at this aforementioned thought, then improve or change who you are! Note that self-suppression is a potent stressor which can lead to heart disease. Communicating openly and naturally reduces the likelihood of stress due to misunderstanding or the famous words, "I should have said..."

Sunshine lifts the spirit and the Vitamin D which penetrates the body through exposed skin improves health, strengthens bones and boosts the immune system. Better to get sun-kissed Vitamin D than wonder about which supplements to take as well as the dosage. However, don't over tan as skin cancer is the downside.

Summer childhood memories remind us to take vacation even a staycation, or frequent mini-vacations. Although you might fear taking time off from work, you actually come back better.

Outdoor activity directly counteracts technology overload to reset natural rhythm. Being more active helps to alleviate anxiety and break negative loops. Taking a walk during a lunch break restores and reignites productivity.

Hot summer days, like those in Mediterranean countries, help to manage weight as you tend to eat lighter foods like fresh salads and fish. The heat encourages you to drink more water and eat fresh local fruit. Have a pitcher of your own spa water on hand. Simply fill with water and slice up a favorite fruit, chill and sip. Once you shift eating habits to more fruits, vegetables, lean protein and more water this summer, you will transfer them to fall and winter; in fact, you will crave this fare.

Summer brings longer daylight hours which energize you. However, instead of doing more chores, you reward yourself with more fun and me time. Hmmm, this last tip is the best one of all. Once you take care of yourself and behave like a healthy narcissist, you have arrived at the root of which all stress-management is based.
---
For more information on managing your stress and reclaiming your life read my book,
Addicted to Stress: A Woman's 7 Step Program to Reclaim Joy and Spontaneity in Life
. To listen to archived radio shows with guest experts visit
Turn On Your Inner Light Radio Show