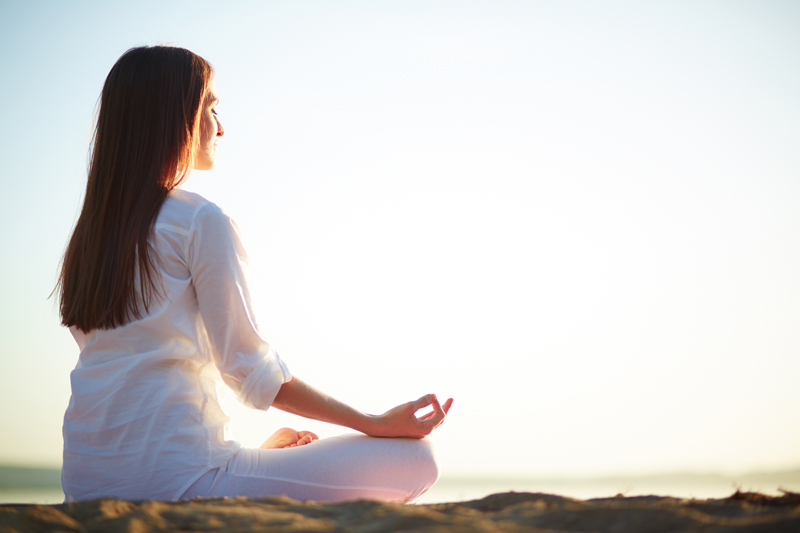 Most of us know that the brain is the most erotic organ in the human body and sexual behavior originates in the mind. However, did you know that sex boosts brain power? Having sex is healthy for mind, body and spirit. Life energy and sexual energy are intertwined.
A good physician will ask you during your physical exam, "How's your sex life?" The doctor is not a voyeur, but rather wants to make sure that you are living a healthy lifestyle as sex has benefits. For example, a low libido could be due to a hormonal imbalance, or an underlying illness like diabetes, cardiovascular disease, thyroid malfunction, anemia or an autoimmune disease. These imbalances need to be corrected for good health.
The ultimate mood killer is STRESS. Since stress stands at the root of many dread diseases, it is advisable to come up with coping strategies. My personal favorite is sex. However, when the female gender is stressed, getting in the mood can be difficult because anatomically a woman needs to relax in order to have sex. It is analogous to stress-management coping strategies as feeling sexy just needs a little preparation and mental rehearsal:
Give your mind permission to travel.

Read sexy, listen to sexy and look at sexy to get yourself in the mood.

Don't censor your imagination.

Talk to your friends who can act like sex therapists and share what works for them.
Sex with benefits
The science behind sex is that it creates an intimate bond which heals all wounds – emotionally and physically. Studies have shown that an intimate relationship speeds up physical wound healing. As far as your brain is concerned, sex releases endorphins- feel good chemistry. Moreover, sex increases levels of the well-being hormone oxytocin which improve your mental acuity to come up with a novel solution to a nagging problem. Also, sex triggers the development of new neurons in the olfactory system and keep in mind that smell is linked to memory. Therefore a diminished sense of smell can be a sign of cognitive impairment.
Consequently, if you want to feel more alive and alert, that the world is filled with possibilities, have sex frequently. In this zone you will be able to reduce stress, cultivate a resilient attitude or at least the so what- attitude. Many creative ideas occur when the brain is in a relaxed state like when you are having fun. Ultimately, you will achieve a sustainable happiness.
To all you crazy busy stress addicts: Replace the high of stress addiction with the high of sex. In summation adhere to a Mediterranean diet, exercise daily and make love regularly and you just might ward off or postpone Alzheimer's.
---
For more information on managing your stress and reclaiming your life read my book,
Addicted to Stress: A Woman's 7 Step Program to Reclaim Joy and Spontaneity in Life
. To listen to archived radio shows with guest experts visit
Turn On Your Inner Light Radio Show