Why Isn't All This Good Advice Working For You?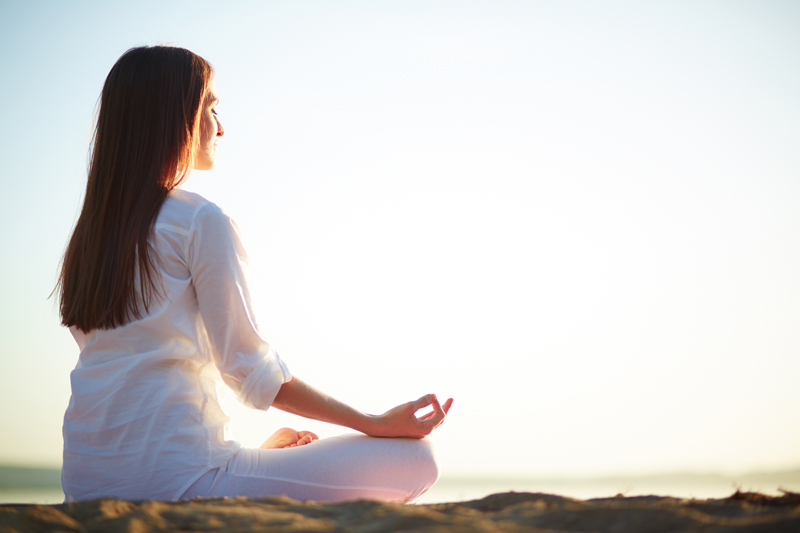 Every day you are bombarded by well-intentioned, "good" advice ranging from stress management to diet and exercise. Sorting it all out can be difficult, especially when it's conflicting: Absence makes the heart grow fonder versus out of sight, out of mind. Some of this good advice is a mysterious secret which will be revealed if you buy the book and some of it comes in the form of meditation and visualization tapes which speak to you personally – you and millions of others listeners. And this is precisely the problem: One size does not fit all.
If you tap into YOUR gut intuition, you already know:
What your healthy balanced meal plan should include – which foods agree with you and which don't

The specific daily exercises which work for you

How to reboot your natural rhythm

That stress is internally driven and based on your perception

The person you need to forgive

That getting a good night's sleep is restorative and how you should proceed

That how you wake up in the morning impacts your entire day
For example, let's look closely at this last point. I prefer to set my alarm clock five minutes early which gives me greater control to wake into consciousness. By easing into awareness I can set the tempo and focus necessary to begin my day.
I believe that my daily awakening is so important that I prepare for it the night before with my own intention for the next day, like laying out my clothes for work in the morning. I prepare a phrase that I find from a poetic, philosophical or religious work and on many evenings I write my own words by reaching into my heart. I know what I need to tell myself to manage my day. Since seasons and conditions vary, my self-help messages will be different. I don't need to listen to someone else telling me what to think or envision.
Bottom line: No one can motivate you. To generate will power you need to create "resonance". Whatever you desire to achieve whether losing weight, quitting smoking, exercising, pursuing a higher degree or dating again, you need to reflect if what you wish is in harmony with your inner self.
The key question you need to ask yourself: Do I really want to achieve this goal? Or is this a goal that:
I believe I "should" pursue

My parents always wanted for me

I feel pressured to achieve because of competition with friends and neighbors
When you are in harmony with yourself, you will be eager to complete any goal which you genuinely want because it is your heart's desire. On the other hand, you lack will power because subconsciously you really don't want to change the status quo. You might be getting some reward even from a bad habit. For example, some of us pity ourselves and enjoy playing the sympathy card. "Poor me, I can't meet any good men as they all seem to be taken. I'll just have to fill my empty heart with this rich, creamy ice cream."
Ultimately, don't give away your power. Hypnotize yourself! Self-help literally means self-help.
---
For more information on managing your stress and reclaiming your life read my book,
Addicted to Stress: A Woman's 7 Step Program to Reclaim Joy and Spontaneity in Life
. To listen to archived radio shows with guest experts visit
Turn On Your Inner Light Radio Show