How To Let Go Instead Of Give Up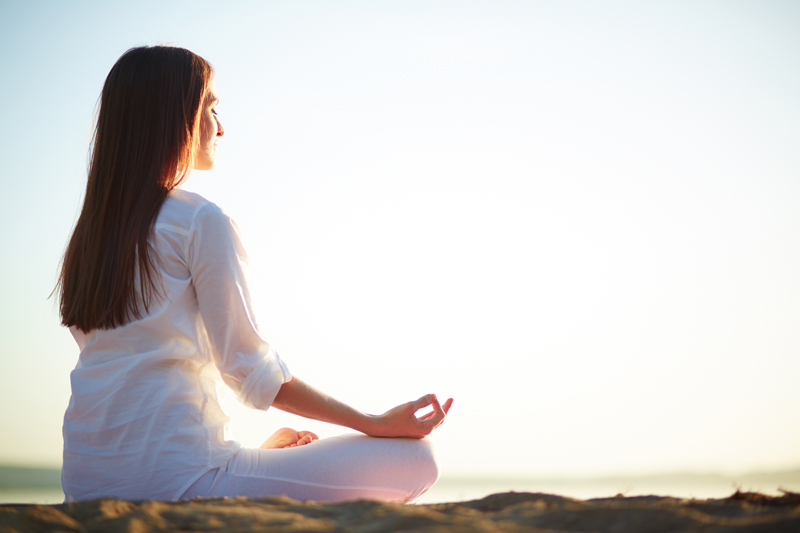 The greatest stress in life is the stress we cannot control. Perhaps, it is no coincidence that at some point so many of us experience a painful, debilitating back pain which is actually the corresponding physical symptom of feeling like we have lost control of a situation or relationship. In other words: We want to be "back in power."
Consequently at night, we cannot control our thoughts and have trouble letting go of what we should have said or done during the day. This is evidenced by our difficulty to stay asleep once we fall asleep. And when we don't sleep, we are even more stressed and achy the next day. Basically, we are stuck.
The good news is that the body sends us signals regarding those stuck mindsets. The inability to let go of anger, negative thinking and that sense of failure tends to create inflammation in a specific body part, usually our weakest link. When you have a specific pain which the doctor has difficulty addressing, consider the emotional counterpart. Awareness of what your pain is trying to tell you makes it go away as soon as you figure out the message. For example, when you are angry with another, you are most angry with the self for letting this person hurt you or take advantage. Ultimately you give up on the special relationship or quit the dream job instead of letting go of the hurt/anger. Isn't it time to stop the self-sabotage?
You don't have to give up on a relationship, quit a generally solid job or give up a professional educational track because you feel powerless or diminished. A proven remedy is to let go of your self-criticism, your "perceived" hurt and humiliation, while you work through the uncomfortable situation or relationship with a kinder interpretation.
Consider these two questions:
How much time and energy have you spent absorbed in all this negativity?

What have you given up due to these negative emotions?
Know how to let go of self-blame while at the same time working on self-correction to do better. When you know how to let go of anger and shame, you can speak to yourself and to others like a compassionate coach or mentor with words of encouragement to transform a failure into a success. The ultimate question always is: Can you have compassion for yourself? When you are kind to yourself, you will be kind to others. Transform criticism into correction.
To let go instead of give up:
Have a heart to heart dialogue with yourself: "What am I not seeing about this situation?"

Be aware of your habitual reactions, breathe deeply, reconsider and respond.

Stop putting yourself down. It's time to lift yourself up and you will act from this higher vantage point instead of low down stressed out emotions.

Use humor to reinterpret the negativity. Seeing the inherent humor or the ultimate absurdity will most likely help you to find a solution.

Benjamin Franklin said that there was never a good war or a bad peace. Aim for peace in your own life and the lives of others.
---
For more information on managing your stress and reclaiming your life read my book,
Addicted to Stress: A Woman's 7 Step Program to Reclaim Joy and Spontaneity in Life
. To listen to archived radio shows with guest experts visit
Turn On Your Inner Light Radio Show