To De-stress Embrace the Ordinary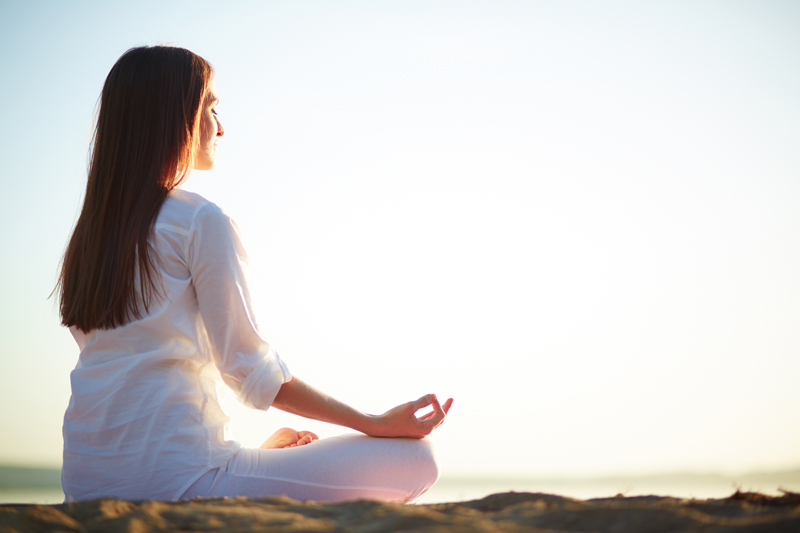 During times of extraordinary stress we tend to feel that we have little or no control. At this point it would be wise to go the opposite route to get back in control: Reestablish the ordinary routine. Going through the familiar motions is comforting and helps us stabilize and return to center. And if we are merely experiencing ordinary stress, that ordinary routine will serve as a preventative for spiraling down into the throes of anxiety and grief. It is always easier to prevent than to treat.
The problem is that we have developed a profound distaste for the ordinary which includes never-ending housework, mundane chores, secure job and dependable spouse. We want to be larger than life, a celebrity. However, what we don't realize is that the consistency and predictability of the ordinary provides the most direct route to happiness, security and love- the anchor to our flights of fancy. Small steps can lead to giant gains.
How to embrace the ordinary in your life:
Reject perfectionism and its associated stress which actually impede reasonable accomplishment. Release the procrastination trigger of "not being good enough," for it will simply not get done. Instead, do your best and move on to the next project.
Don't beat your head against a wall of frustration. Accept how things are like being stuck in traffic, or people saying the things that they say and move your ladder of success to another wall.
Use a mundane chore like doing laundry as a physical opportunity to serve as a metaphor for cleaning out your toxic thoughts and removing sad stains from your consciousness. Daily structure restores normalcy and stress hormones need to be moved out of the body and mind.
Go shopping. Consumerism has gotten a bad rap, especially the love/hate relationship we have regarding materialism. Instead, feel grateful for your material purchases and enjoy them. And every time you go to the supermarket, re-appreciate all the various foods available to you like the vast array of summer fruits and vegetables in winter.
Get back to basic human needs with a healthy Mediterranean meal plan and daily exercise. There is no magic pill or diet regarding sustained weight loss and fitness.
Try to be kind and moderate in your speech and behavior. Simple expressions of kindness are powerful transformers.
Look around you for visual images of optimism and hope. Read books and watch movies which are uplifting;instead of disparaging them as overly sentimental and unreal. Reality needs the imagination to make it more tolerable. Fiction helps us learn how to solve real problems: What would the hero do?
Maintain your natural rhythm with a daily technology-free zone. Take a walk outdoors or sit on a park bench to inhale and absorb the details of life.
---
For more information on managing your stress and reclaiming your life read my book,
Addicted to Stress: A Woman's 7 Step Program to Reclaim Joy and Spontaneity in Life
. To listen to archived radio shows with guest experts visit
Turn On Your Inner Light Radio Show