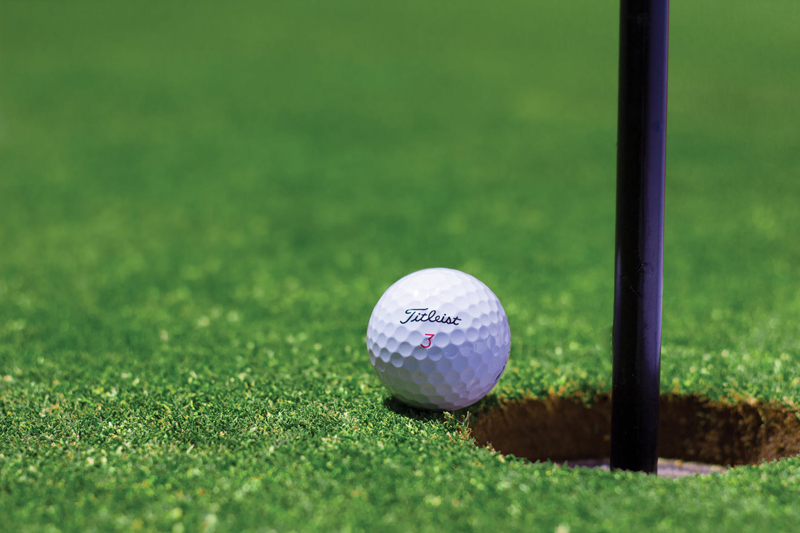 Ideally we want to hit greens and fairways in regulation but that doesn't always happen so you may need to improvise or be creative with your shot selection. If your approach to the green is oh so close to being on the putting surface but is not technically on the green you can still consider putting.

Golf purists will always chip from around the green if they are not on the putting surface. This is a great choice if you have good control with that club and you understand how the ball will come off the face. If however the chip shot is not your favorite then there's no reason not to putt if you're close.

Putting from the fringe does introduce some uncontrollable variables most specifically how the taller grass will effect the way your ball will come through it (rather than over it with a chip). You probably will have to give it a little more to get through the grass but it's not so different from the chip.

If you're on the first cut of fringe or it is very short and predictable then using your normal putting stroke should produce good results. If nothing else you will get it really close and set up a tap in for the next shot.

In truly rough grass with an uneven lie then you will need to be more creative with the putt. That should not scare you away from choosing to putt rather than chip but you will have to improvise and use a modified stroke. In this case it probably isn't a simple chip either so putting may be the better choice.

When putting off the green you will use the same preparation as always by checking the slope and determining which way it will break. The one additional thing to consider is where you want your putt to hit on the putting surface to catch the slope and break which is also similar to the preparation for a chip.

Remember that if you are on the fringe and the surface seems pretty even then putting is always an option. You may also consider putting if you are short of the green with a long apron that is closely cut. Don't forget if you are off the green but putting you can leave the flag stick in.



Related Articles
Editor's Picks Articles
Top Ten Articles
Previous Features
Site Map





Content copyright © 2023 by Sandy Eggers. All rights reserved.
This content was written by Sandy Eggers. If you wish to use this content in any manner, you need written permission. Contact Sandy Eggers for details.