Daytime Rituals to Help You Sleep At Night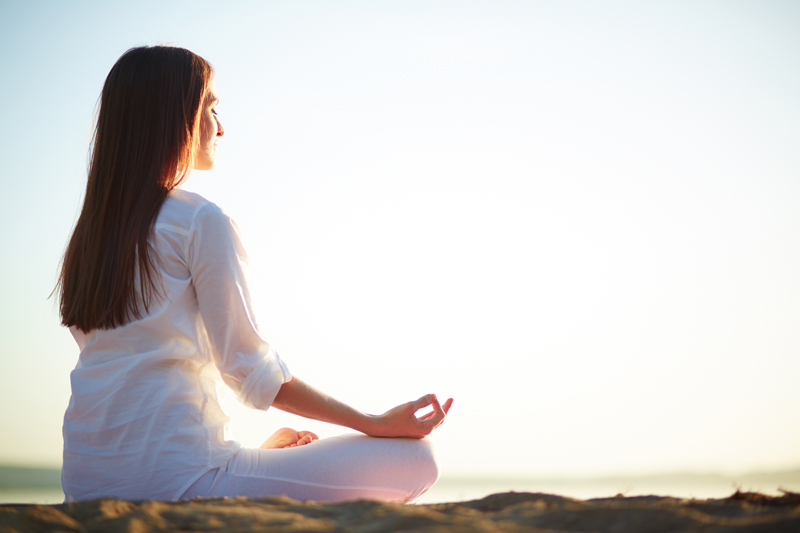 To get our zzzz many have created night time rituals like yoga stretches, a warm bath or meditation. These rituals are comforting - reminiscent of the bed time story or the lullaby. However, sleep can become a chronic stressor if you aren't getting it. Those who are sleep-deprived suffer from distraction, fatigue, a weakened immune system and irritability. The latest research claims that chronic sleep deprivation might even be a precursor to Alzheimer's disease according to Domenico Praticò who led the study at Temple's School of Medicine. So if your night time rituals aren't working, consider that what you do during the day will impact your night.
Having a good day means you experience a little inspiration, resilience or fun. A good day turns into a good night. It's time to shift your attention to daytime rituals to fall asleep and stay asleep during the night.
Daytime practices which will impact your night:
Exercise your large muscle groups during the day. Exercise will help you move stress hormones out of your body to release your worries and increase feel-good chemistry. Exercising during the day will help you wind down at night with a lower body temperature and sounder sleep. You will wake up refreshed and more focused the next day. Do not exercise within a couple of hours of bedtime as you will be alert and energized.

Eat with sleep in mind. Eat like a European: Aim for 2 bigger balanced meals, protein and complex carbs, for breakfast and lunch. Then follow up with a much smaller meal for dinner. Eating a big meal in the evening can keep you revved up, making you feel uncomfortably full. Consuming less sugar and caffeine during the day ensures that these sleep invaders will be metabolized and well out of your system. Food and mood go hand in hand. Note how you feel after you eat – what foods work or don't work for you. Also, don't go to sleep hungry – a small snack before bed consisting of protein and a complex carb will help you feel satisfied and ensure that you stay asleep.

Don't save up your worries for evening to replay them. Come up with strategies during the day. When you leave work, leave your work issues too. As soon as you open the door to your home, perceive it as a refuge and retreat.

Go out into the light to reset to reset your biorhythm. Sunlight gives you Vitamin D, boosts your serotonin levels to help you solve problems and feel more resilient. Being more positive during the day carries into the night when people tend to get caught in a worry loop. Exposed to sunlight in the morning or early afternoon triggers nocturnal melatonin production (the sleep hormone) to fall asleep more easily at night.
---
For more information on managing your stress and reclaiming your life read my book,
Addicted to Stress: A Woman's 7 Step Program to Reclaim Joy and Spontaneity in Life
. To listen to archived radio shows with guest experts visit
Turn On Your Inner Light Radio Show