Don't Stress About Spring Allergies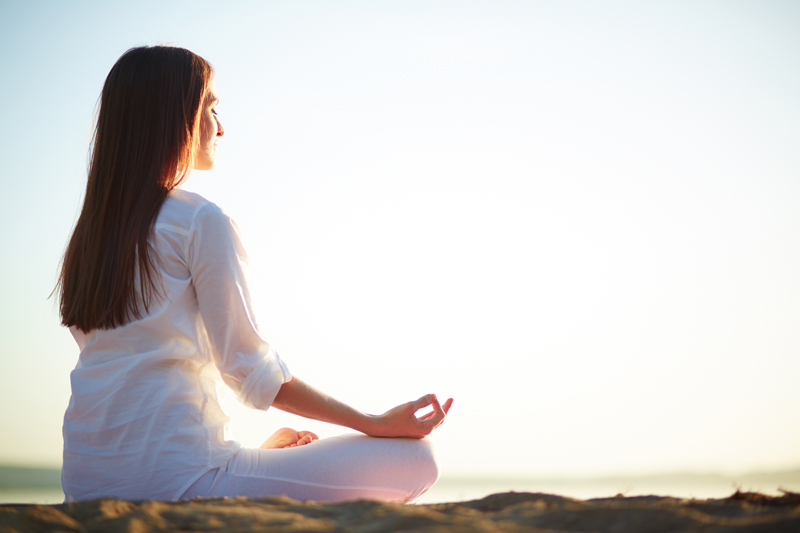 Sneezing first thing in the morning? Rubbing those itchy eyes? Is the pressure building up in your cheeks over your teeth? Getting daily headaches? Experiencing some dizziness? Feeling a lack of energy? Spring is here heralding a powerful allergy season because of the crazy winter storms which have set the stage. Sure, there are many over the counter medications to help you out, like Claritin, Allegra and Zyrtec along with doctor-prescribed meds, but you can do a lot to withstand the onslaught. Manage your stress to alleviate the allergic response.
While stress doesn't cause allergies, it exacerbates and triggers flare-ups. According to a study published in the April issue of Annals of Allergy, Asthma & Immunology, allergy sufferers who are stressed suffer more. "Stress can cause several negative effects on the body, including causing more symptoms for allergy sufferers," explains allergist Amber Patterson, MD, lead author. The study also demonstrates that once you experience more annoying allergy symptoms, you become more irritable – which puts you into a negative loop.
Use Zen principles to manage stress and reduce allergy symptoms
According to Zen philosophy, as expressed by Lao Tzu, one gains mastery and controls a situation by going along with it. This means mastery through adaptation. Making peace with the burgeoning trees, growing grasses and weeds along with the wind that carries their pollen will help you weather not only this stressor, but the next one after that. After all, life is a series of recoveries, so it is time to get experienced.
To manage allergy season it helps to flow with whatever may happen to you. Another Zen principle makes this point aptly: Stay centered by accepting whatever you are doing. You need patience and peacefulness as opposed to frantic activity like that endless to-do list or immediately responding to a "remark." A body and mind that are balanced can adapt to allergens.
Your personal stress triggers create a tipping point into allergy symptoms. If you manage the small stressors as they arise, they will not accumulate and exacerbate your headache, sinus pressure or itchy eyes. I would rather learn these daily life skills as opposed to taking allergy medication which makes me feel out-of-body. In fact, I did. During a stress management class, I emptied my Allegra D into the trash in front of my students. I smiled, "See I teach what I have to learn." I have not taken another allergy med for over fifteen years.
5 treatments to relieve stress and allergy symptoms:
Know your own limits. We all boil at different points. Learn to identify your stress triggers and manage them.

Unleash your natural energy with exercise, a healthy diet and sufficient sleep.

While you spring into action with the new seasonal energy and longer days, make sure to schedule your relaxation time. Create balance.

Clean out the physical and mental clutter. The dust which clings to you obscures your positive perception.

Learn to control your emotions or they will control you. Interpreting the facts negatively fuels anger. Aim to release angry emotions with a walk outdoors in nature to get into the seasonal rhythm, and learn to reframe conflict and upsetting situations with a more compassionate interpretation. You will feel healthier and happier. There is a reason that a repeating, intense allergic response is called a "flare-up."
I love to garden. Every spring I make peace with the earth and guess what? No more sinus headaches.
---
For more information on managing your stress and reclaiming your life read my book,
Addicted to Stress: A Woman's 7 Step Program to Reclaim Joy and Spontaneity in Life
. To listen to archived radio shows with guest experts visit
Turn On Your Inner Light Radio Show