The Surprising Ingredient For Relationship Success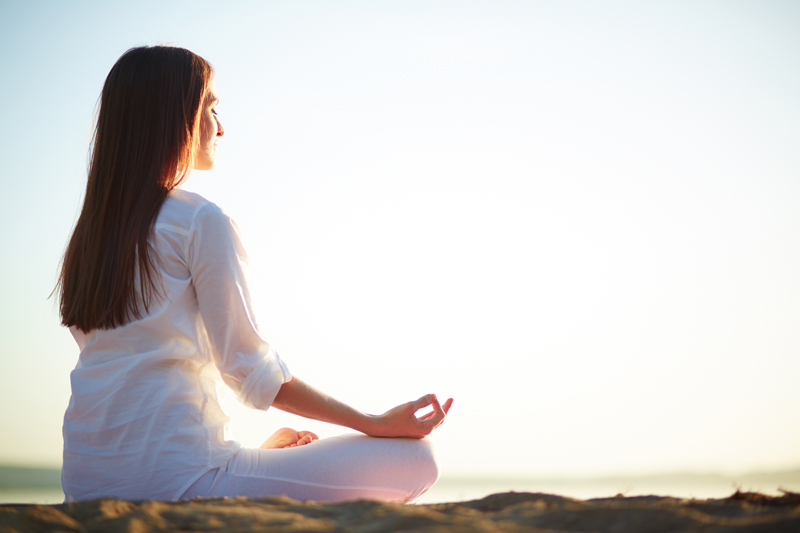 Whether you have been on more dates than you wish to count, in an unsatisfying relationship for years, or reevaluating your various friendships, you might be wondering why things have not been exactly going your way. You feel cold, disappointed and lonely. There is no spark.
You have received a great deal of well-intentioned advice like:
Be self-confident because confidence is a magnet

Work on your own self-fulfillment and joy as happiness is contagious

Exercise to reduce the stress in your life as well as to look even better

Eat a Mediterranean diet as this will improve your mood and give you a sunny disposition
Yet you are still in the same place. Why?
Don't stress. It's time to get back to basics to see things the way Zen philosophers do with a beginner's heart and a beginner's mind. The surprising ingredient - and it might seem counter-intuitive - which could jump start your love life and even improve all your relationships is humility. Most people take for granted that they are loved and easily grow accustomed, even feel entitled to being loved. However, please be aware that being loved is such a wonderful gift that when you get it, you feel as though you have been reborn. Humility is a magical component of real love because you:
Become a better listener

Are more forgiving and less judgmental

Act more considerate as opposed to demanding

Seek to compromise as opposed to dictate
According to Daryl Van Tongeren, assistant professor of psychology at Hope College in Holland, MI. regarding his soon to be published research in the Journal of Positive Psychology: "What we found is respondents rated the very humble dating partner significantly more favorably than the less humble dating partner." In other words, "We like being around humble people and, in a relationship setting, having a partner who is interested in further strengthening social bonds is consistently rated as important."
This makes great sense. Would you rather hang around a show off or someone modest? Isn't there something disturbing about someone who is always right and pretentious? Consequently, whether you want to find a mate, repair an existing relationship, or cultivate better friends, try to be more humble.
Why should you be the one? First of all you now have the practical knowledge and empowerment of what humility can do for you and second of all, partners tend to mirror. When you act a little more humble, your significant other will follow your lead.
---
For more information on managing your stress and reclaiming your life read my book,
Addicted to Stress: A Woman's 7 Step Program to Reclaim Joy and Spontaneity in Life
. To listen to archived radio shows with guest experts visit
Turn On Your Inner Light Radio Show