How to Fall Asleep and Stay Asleep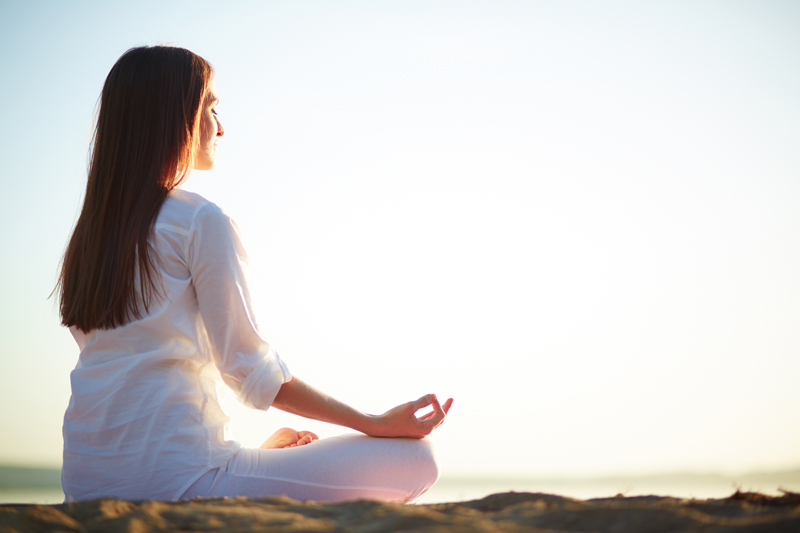 The news from Iraq is frightening and demoralizing. Technology has enabled us to work late into the night causing our brains to whirl around in an alert frenzy unable to shut down. Meanwhile our daytime dilemmas quietly steal into our nights. No wonder we have trouble falling asleep and staying asleep. Research indicates that losing as little as one and a half hours sleep for just one night reduces daytime alertness by about one-third. Memory and the ability to think and process information are impaired. Sleep deprivation also makes us prone to mood changes, attention deficits, slower reaction times, and increased risk for accidents, especially driving. And sleep deprivation is cumulative, building a sleep debt that must be paid. Counting sheep is boring and doesn't work anyway. So we lie in bed listening to the loud ticking clock and our own heart beating anxiously – we worry that we will not function well the next day and that we will tire easily
The best remedy for sleep is stress-reduction, letting things slide. Stop listening to the depressing evening news. Finish your detailed work by early evening to relax the mind. Regarding our daytime dramas, here is a different solution: allocate about twenty minutes for concentrated worry time before bedtime. Get it over with! Twenty minutes and not one minute more.
Instead of counting sheep, try an auto-hypnotic visualization. Visit your happiest place on earth. This could be a beach, a country home, or Tuscany. Imagine it descriptively, using your five senses. The more you practice, the better your imagination works. Really experience this secure, loving place. Breathe naturally to your own rhythm. See each breath go through your heart. Give yourself a loving message while you visit this beautiful place like "I trust and let go; I let go and I trust." In order to fall asleep you have to give up control, yield and trust that you will be safe and that you will wake up. This visualization will help you relax with its sing-song rhythm.
Here are some concrete suggestions to facilitate nighttime renewal:
Absolutely no work station in the bedroom.
Try to go to sleep the same time every night and wake up the same time in the morning. Create a habit.
Create a bedtime ritual like a bath and moisturizing lotion, or listen to inspirational music. Meditate. Absolutely no late night news shows!
Try your grandmother's remedy- warm milk and crackers—they work! So do bananas, yogurt, figs and of course, turkey. Avoid sugar, spinach, eggplant, tomatoes, alcohol and of course, caffeine. Some of us should not have coffee past noon.
Exercise large muscle groups in the daytime. Walking is excellent. Do not exercise close to bedtime as you will feel over-stimulated by your endorphins and your increased body temperature. Instead, try stretching exercises before bedtime as these are relaxing.
Cool down the room and lower the shades. Make sure the room is dark and does not let in the early morning sun.
I saved the best for last: Have sex. It releases melatonin to help you sleep.
If all of the above doesn't work, try this trick: Force yourself to stay awake. That's right: You must stay awake. Go to the living room, read a book, pay the bills and stay up. This will take the pressure off falling asleep. We understand and process a concept from its opposite. Sometimes we have to combine several remedies in order to sleep.
Good night and sweet dreams!
---
Debbie Mandel, MA is the author of
Turn On Your Inner Light: Fitness for Body, Mind and Soul,
a stress-reduction specialist, motivational speaker, a personal trainer and mind/body lecturer at Southampton College. She is the host of the weekly Turn On Your Inner Light Show on WHLI 1100AM in New York City , produces a weekly wellness newsletter, and has been featured on radio/ TV and print media. To learn more visit:
www.turnonyourinnerlight.com
---


Editor's Picks Articles
Top Ten Articles
Previous Features
Site Map





Content copyright © 2022 by Debbie Mandel. All rights reserved.
This content was written by Debbie Mandel. If you wish to use this content in any manner, you need written permission. Contact Debbie Mandel for details.