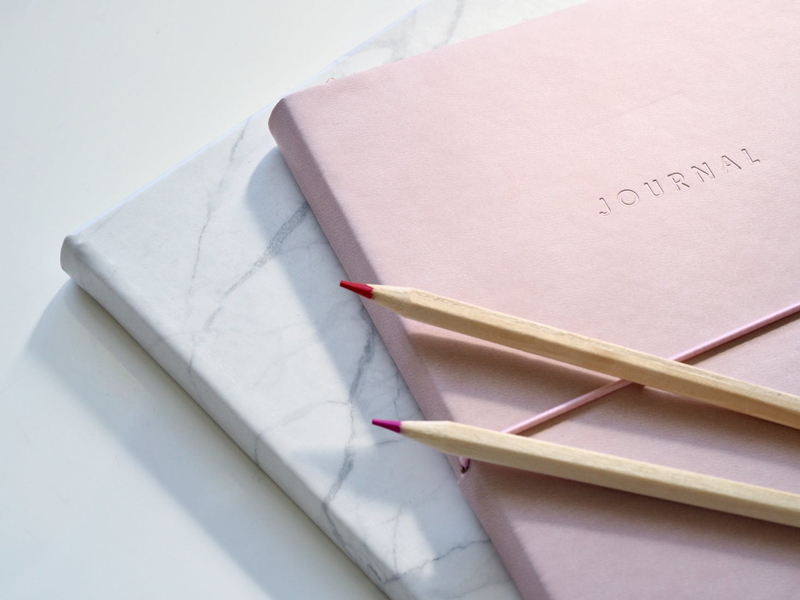 Music brings us back to specific moments in our life. Some moments are happy and some are sad. Music has the ability to propel us to tears or smiles instantly. Paul McCartney is my all time favorite artist. When I am down his songs lift me up. When I am happy his songs brighten my day. Artist express themselves through lyrics but those who listen to songs rarely write the lyrics down and express what the words capture.

My father passed away a few years ago. One January morning he was fine then March we were at his funeral. It was sudden and my heart had little time to prepare for the cancer journey I took. During this time I could not journal because words would not come. Then one day I was listening to Paul McCartney's new CD and tears began to flow. His song 'Follow Me' broken through to my heart and I began to feel again.

I wrote the song out in my journal since my words failed. Writing the verses began my healing. As I wrote the words memories began to flood my mind. Memories of my dad. Memories of a Faithful Father in heaven. These journal pages became so powerful that I used many of the words in my dad's eulogy.

With the funeral behind me other songs began to surface. I began writing out these songs and found that journaling songs not only brought me back to those moments to my heart alone but allowed others to know what I was feeling and experiencing.

The 'song journals' began to fill my scrapbook pages as well as my private journals. Below are some recommended steps you can take as you

1. Find a song that you will never forget. Is it the song you danced too on your wedding day? Is it a song that gave you comfort? Is it a song that you heard on vacation? Whatever the moment, make sure it is the one you want to start with. I began with a song that uplifted me when I was so down. You may want to begin with a song that brings an instant smile to your face.

2. Google the song's lyrics. You want to find the exact words and most of them can be found on the Internet. This is very important because you are using an artists work and you want to do right by the artist.

3. Once you have the lyrics written (or typed) you are ready to begin journaling. Do not just write (or type) a portion of the song. Take the time to write out all the verses and choruses. You may be surprised to find verses you never knew existed!

4. Begin by journaling about the time and place this song takes you back to. Once you have the basic info out of the way it is time to write about the emotions brought out. I always start with the who, what, when, where, why and how's to begin a song journal. Each song is different and these prompts help the writing to start.

5. Sometimes you will find that you want to highlight phrases or verses, even change some words.

6. Finally, as you finish writing you will know the message you will want to leave. You may have pictures to go with the song. You may just paint the picture with your words.

I encourage each of you to try this type of journaling. You will be surprised how fun and exciting it will be!

A project my daughter and I have talked about doing is a 'Song Picture Journal' where we write my favorite Beatle (or Paul McCartney) song and take a picture that captures the essences of the song. She suggested this to me years ago and it took my father's cancer journey to understand the power of this type of journaling.

Since 'Song Journaling' I have found that I can trace my growth. As my circumstances change so does my playlist. Just seeing song titles allow you to reflect on different emotions and moments in time. Songs als show how the world around us has changed.

REMEMBER ~ God wants us to sing a joyful song. . .


Related Articles
Editor's Picks Articles
Top Ten Articles
Previous Features
Site Map





Content copyright © 2022 by Kathy Garcia. All rights reserved.
This content was written by Kathy Garcia. If you wish to use this content in any manner, you need written permission. Contact Kathy Garcia for details.