Glühwein - German Mulled Wine Recipe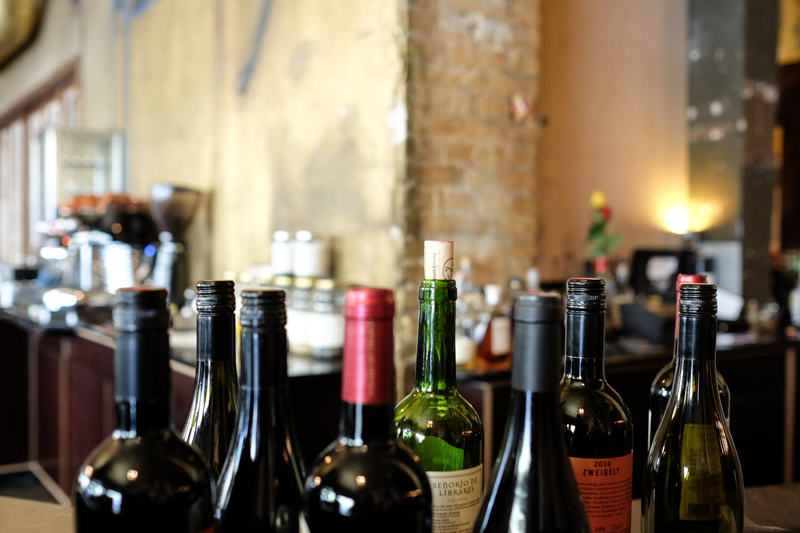 We were cold; snow had been cleared and piled high around the edges of the town square for the Christmas market which was in full swing. Then we saw the stall selling Glühwein. Drinking the hot spicy wine soon warmed us for more shopping with the knowledge that we would call back for more as soon as we tired.
Glühwein is a warm winter German version of sangria; it should taste like Christmas spices and every area has their own jealously guarded recipe. As long is it tastes good the exact ingredients don't really matter and you could be starting a new tradition in your family.
The basics are red wine, spices, sweetening and fruit, heated to together to diffuse the flavours and served warm to bring relief to hands that cup it and bodies that drink it.
Ingredients:
Makes around 8 servings
• 1 bottle of red wine. Use an inexpensive full bodied fruity wine. You definitely do not want to use an expensive bottle and try to avoid one with oak aging. I think a Gallo Ruby Cabernet would be ideal. Or a red Zinfandel or Syrah - Shiraz.
• 2 - Cinnamon sticks – Cinnamon is very traditional. Break the sticks into pieces 1 – 2 inches each
• 16 Whole Cloves – again a traditional ingredient
• 1 Orange
• 2 Tablespoons runny honey
• 1 heaped teaspoon mixed ground Christmas cake spices – or equivalent amount of any of ground allspice, nutmeg, coriander mixed together
• Water – wineglass full
Method
1. Put water in large pan and place over medium heat.
2. Add cinnamon honey and spices.
3. While honey is dissolving cut the orange into quarter lengthways, then cut them in half so you have eight pieces. Push two of the cloves into the skin of each piece and add to the pan.
4. Pour in all the wine.
5. Bring the heat up. It should not boil so as when bubbles start rising turn the heat off.
6. As soon as it is cool enough to taste, test it for sweetness. If it is not sweet enough add sugar to taste and stir to dissolve.
7. Let the pan stand for an hour or longer so the flavours develop.
8. Warm gently before serving and spoon out into a heatproof glass, leaving the oranges and cinnamon behind. Optionally garnish with slice of lemon or fresh stick of cinnamon.
Notes:
The wine has not been heated enough to evaporate all the alcohol, so be aware it is still an alcoholic drink.
The idea of pushing the cloves into the orange is so they are not loose in the drink. If you do not do this stage you should consider straining the drink so that people don't get the surprise of a whole clove in their throats.
Variations:
As mentioned, there are many variations to the basic recipe of warmed wine with spices
Some people like to add brandy to give the Glühwein more body, but of course that adds dramatically to the alcohol. Another way of adding body is to pour in a glass or two of Port.
Enjoy!!
---
Peter F May is the author of
Marilyn Merlot and the Naked Grape: Odd Wines from Around the World
which features more than 100 wine labels and the stories behind them, and
PINOTAGE: Behind the Legends of South Africa's Own Wine
which tells the story behind the Pinotage wine and grape.
---
You Should Also Read:
Vin Brulè -- Italian Mulled Wine
Mulled Wine Recipes
Champagne & Wine Cocktails


Related Articles
Editor's Picks Articles
Top Ten Articles
Previous Features
Site Map





Content copyright © 2023 by Peter F May. All rights reserved.
This content was written by Peter F May. If you wish to use this content in any manner, you need written permission. Contact Peter F May for details.