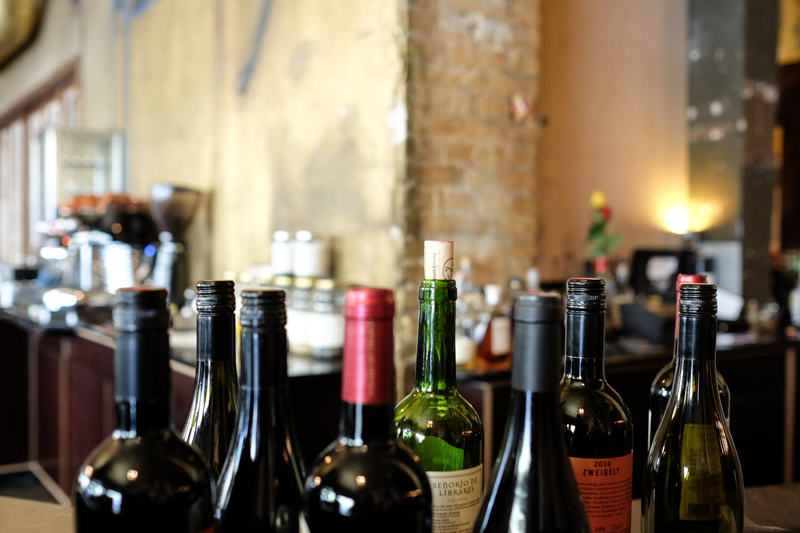 Do 'legs' 'fingers' or 'tears' on the side of your wine glass indicate you are drinking an exceptional wine? I was taught to judge a wine's quality by swirling the glass, setting it down and seeing how rivulets of wine clung to the side of the glass.
The rivulets are known by several names. As well as 'legs', they're 'lagrimas' meaning tears in Spain and Germans know them as 'kirchenfenster' or church windows.
I've impressed friends by doing this trick and speaking authoritavely about legs, and had all my companions gravely swirling their glasses. But I had a nagging feeling that an easier way to judge a wine in one's glass is to transfer it to one's mouth. No matter what the rivulets may be doing, what matters is what the wine tastes like.
The fact of the matter is that the only thing that you can prove when you conjure up wine legs is that you're not drinking an alcohol-free beverage. Because the legs are a result of alcohol in the wine reacting with other ingredients, mainly water.
As alcohol evaporates it moves up the side of the glass. It has less surface tension than water which forces it together into narrow legs. As it bunches together gravity pulls, overcoming the surface tension and the alcohol runs back down the side of the glass.
The phenomenon is known as the Gibbs-Marangoni effect. It is named after two physicists, the Italian Carlo Marangoni and American Professor Josiah Gibbs although it was first explained by Irishman James Thomson in his paper, "On certain curious motions observable on the surfaces of wine and other alcoholic liquors." His article was published in 1855 in 'The London, Edinburgh and Dublin Philosophical Magazine and Journal of Science' which can be read online at https://books.google.co.uk/books?id=MVIwAAAAIAAJ&pg=PA330
James Thomson correctly stated that the effect was caused by differences in surface tension between alcohol and water and movement was caused by alcohol evaporating more quickly than water. He demonstrated this by covering the container and thus preventing evaporation which stopped the movement of the 'legs'.
The more alcohol in wine the greater the appearance of legs, although other factors, such as cleanliness of the wine glass, can play a part. But any wines with 13 per cent or more alcohol should show you its legs after you swirl your glass.
And while resulting legs are no guide to anything useful, the action of swirling releases a wine's bouquet which helps you judge the wine by smell and it also aerates the wine which can make the wine taste more expressive.
So, keep swirling!
Tell us what you think on our
forum
.
| | | |
| --- | --- | --- |
| | Peter F May is the author of Marilyn Merlot and the Naked Grape: Odd Wines from Around the World which features more than 100 wine labels and the stories behind them, and PINOTAGE: Behind the Legends of South Africa's Own Wine which tells the story behind the Pinotage wine and grape, also available for the Kindle. | |
---
You Should Also Read:
Alcohol Content of Wine
Visiting a Winery


Related Articles
Editor's Picks Articles
Top Ten Articles
Previous Features
Site Map





Content copyright © 2023 by Peter F May. All rights reserved.
This content was written by Peter F May. If you wish to use this content in any manner, you need written permission. Contact Peter F May for details.