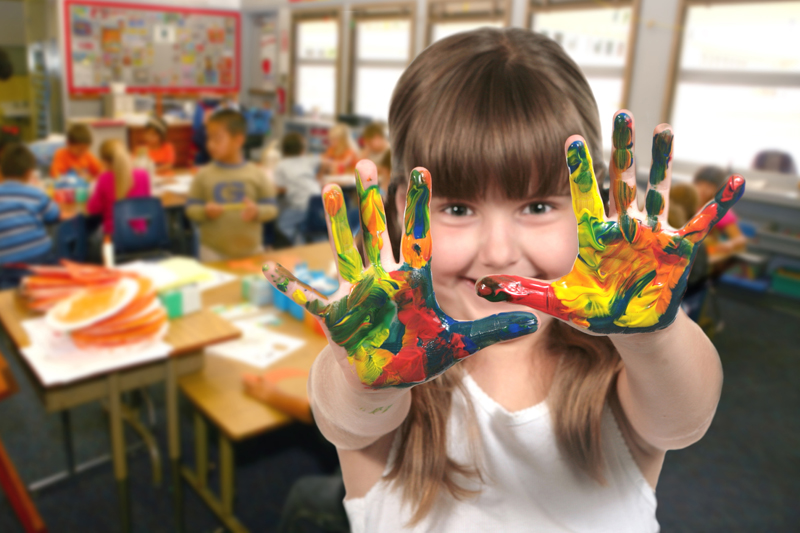 An alphabet party is the perfect activity to celebrate the school year. Or perhaps you are looking for a fun activity to do with your children during the summer to make sure they haven't forgotten the alphabet. Have a special celebration just with your own children, or invite some cousins or friends over to celebrate the alphabet.
Materials needed:
• Alphabet decorations
• Cutouts of letter shapes
• Magazines
• Glue
• Paper
• Scissors
• Foam letters
• Alphabet books such as:
I Spy Letters
,
Eating the Alphabet: Fruits & Vegetables from A to Z
,
The Alphabet Book (Pictureback(R))
• Play dough
• Alphabet cookies, pretzels and pasta
What to do to prepare and activities during the party:
1. Involve your own children in the planning a preparation for the party – get their input as they may have some additional ideas that will be great to incorporate into the party
2. Let them make the invitations by folding a half sheet of construction paper in half a glue on a cut out of a letter – inside glue a piece of paper with the invite information such as
- Party theme "The Alphabet"
- Date, time and other information
- I like to tell the children to wear clothes with letters on them, but you can also assign a specific letter to them to dress in that theme and then everyone will have to guess their letter of the alphabet.
- You can assign them the letter that is one the front of their invite – for instance, if their invite has a big "P" on it they might choose to wear pink or purple clothes, or wear a pinafore, or party dress. At the party we will all have to guess their letter.
3. Decorate the party room with all sorts of alphabet decorations.
4. Set up a craft area where there is lots of letter cutouts so the children can make letter collages
- Before hand- give your children lots of magazines to find letters to cut out to prepare for this activity.
- Another magazine activity to do at the party – have the children each take a magazine and look through it for pictures that start with their letter – (for example, cat, couch, car, carrot).
5. Have a few alphabet books and be ready to have the kids sit down after eating and read them an alphabet story.
6. Play musical alphabet (like musical chairs), using
Munchkin Bath Letters and Numbers, 36 Count
for the children to stand on. Play music and the children walk around from letter to letter. When the music stops call out a letter and give a prize to the child standing on that letter. Play the game without removing any of the letters so that all the children can continue playing. If you have few children than letters when the music stops you can still call out a letter and give the prize to the nearest child on the right or left, etc.
7. Have an alphabet sensory activity.
- Let the children trace an alphabet letter on a piece of construction paper by dipping their finger in white glue – pour corn meal on the glue, shake off excess – let dry. (do this early in the party so it will be dry when they are ready to go home)
- Or let them pour on alphabet pasta – make sure their letter shaped bead of glue is thick enough for the little pasta letters to stick
- Give each child some playdough and let them form the alphabet letters
8. Refreshments can be alphabet cookies, and pretzels. Encourage them to play with their food by trying to spell out their names with the alphabet cookies.
9. Read one of the alphabet books while waiting for the parents to arrive – be sure to send home all their projects.


Related Articles
Editor's Picks Articles
Top Ten Articles
Previous Features
Site Map





Content copyright © 2022 by Launa Stout. All rights reserved.
This content was written by Launa Stout. If you wish to use this content in any manner, you need written permission. Contact Launa Stout for details.