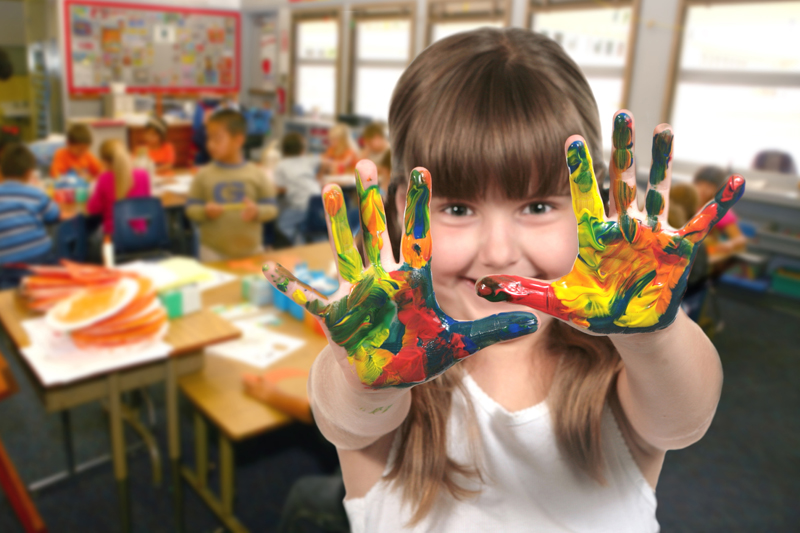 This preschool activity can be worked on all week long. Or it can be a family activity to be worked on a bit each day either the week before or the actual week of National Farm Awareness Week.
National Farm Awareness Week
is the third week in September.
Few children live on farms today. Many children do not realize that the foods they eat do not originate in the supermarket. This is a grand opportunity to talk about farms, and do different activities related to farms. Plan to share books about farms and picture of farms.
Materials needed :
• Books and pictures of farms
• Cardboard boxes
• Scissors
• Glue and tape
•
Department 56 Original Snow Village Hay Bales, Set of 8
(available from craft stores or Amazon)
• Oatmeal boxes
• Cake pans
• Jar lids
• Paint and brushes
• Eggs and milk
• Mixing bowl
• Small baby food jars – one per child
• Sponges
• Lightweight cardboard
• Cotton balls, feathers, fake fur, etc.
What to do :
Plan your work/assembly area and your farm area. You will need a large area to make your farm and a table top works well for this so the children can gather around it and reach the areas of the farm.
Make a barn from a square cardboard box. Use part of a similar sized box to create a peaked roof, and put miniature hay bales in the barn loft.
Make a silo by gluing two round oatmeal together. Put the bottom of one container on the top of the other.
Create a hen house with a smaller cardboard box.
Use a round, shallow cake pan for a large animal water trough, and a small jar lid for a water container for the chickens.
If you plan to have ducks on your farm, place another cake pan out in the field where you plan to have the ducks swimming.
Do not put water in the pans – your paper farm will not survive!
Allow the children to paint the buildings. – red is good for the barn, and white for the hen house- but they can choose any colors they want.
Provide some
Learning Resources Jumbo Farm Animals
or glue magazine cutouts to poster board and cut them out. Encourage the children to move the animals around the farm.
After playing with the farm it is time to talk about foods that come from farms.
Show some pictures of farms and encourage play acting while the children milk a cow and gather eggs.
Show some real eggs, and talk about where they come from. At home it is fun to make omelets to share with the children.
Pour them each a glass of milk and talk about cows. Pour a 1/3 of whipping cream into a baby food jar with a tight lid, for each child. Have them shake the jars to make butter (this takes a while- so be sure to try it out ahead of time). Serve bread and butter for snack.
Cut out sponge shapes of different farm animals and dip the sponge in paint and make prints, or cut animal shapes from lightweight cardboard. Encourage the children to decorate the animals – decorate lambs with bits of cotton balls, use feathers on chickens, and fake fur bits on other animals.
If you have an extra table to use for your farm, you will find that throughout the week your children will return to play with it again and again. The children will continue to find items to add to their farm to make it more authentic. By the end of the week they won't want to give it up.
If you find they enjoy the farm fun so much you might want to invest in a farm to take on-the-go. , with a set of animals . Available from Amazon.


Related Articles
Editor's Picks Articles
Top Ten Articles
Previous Features
Site Map





Content copyright © 2022 by Launa Stout. All rights reserved.
This content was written by Launa Stout. If you wish to use this content in any manner, you need written permission. Contact Launa Stout for details.