The New Frontier In Female Envy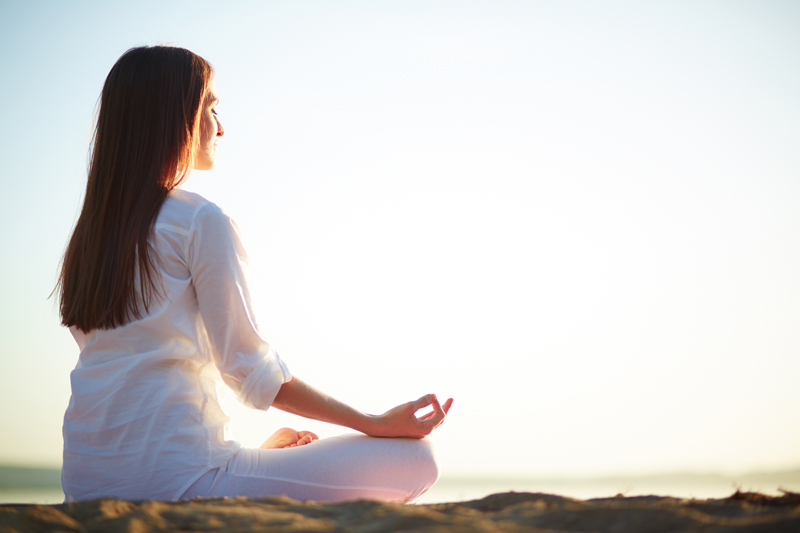 Women are enormously competitive creatures striving for perfection, yet never quite achieving it as the whole notion of perfection is fleeting. Driving themselves crazy, women get trapped in an intense stress loop which fuels dissatisfaction and unhappiness. The latest frontier in body envy is cited by USA TODAY's Arienne Thompson who questions female obsession with celebrity post-baby bodies, like Eva Mendes and Scarlett Johansson, who look skinny and toned soon after delivery. So, nowadays not only do mommies have to look hot, but they have to look great as soon as they become mommies.
Consider this premise: If it takes nine months to put on the baby weight, you can allow nine months for the body to return to its original set point. What's the rush? You have done something amazingly creative, magical in fact, and can bask in the glory of accomplishment- creating a fresh, new life. Women are enormously creative creatures who can tap into their originality, imagination and resourcefulness to feel good about their identity. If a woman has accomplished something substantial, can't she allow herself to be a woman of "substance" with curves? Ultimately, when I am gone, do I want to be remembered for how thin I was?
A new study which appears online in the journal
Health Communication
from Ohio State University claims that women continue to buy magazines which glamorize super thin bodies. While some women feel inspired that they can identify with these models and strive to emulate them, this feeling does not last and many never even feel this way in the first place. Rather, they sadly realize that they will never measure up.
Silvia Knobloch-Westerwick, author of the study observes that, "Women get the message that they can look just like the models they see in the magazines, which is not helpful." "It makes them feel better at first, but in the long run women are buying into these thinness fantasies that just won't come true."
As I flip through magazines which glamorize impossibly thin and taut body images, I notice well-positioned ads. Being dissatisfied with body image makes a woman ripe for spending a great deal of money on weight loss products, exercise equipment, plastic surgery and all kinds of beauty products. Remember Suzanne Somers ridiculous thigh master product?
And while we are on the subject can manufacturers please change the name of their line of beauty products known as "anti-aging?" I am pro-aging and not so naïve to think that using a skin care product advertised on the face of a twenty-year old model will erase my wise old wrinkles.
Awareness can help women protect themselves and their daughters from the harmful fallout of one thin size fits all.
---
For more information on managing your stress and reclaiming your life read my book,
Addicted to Stress: A Woman's 7 Step Program to Reclaim Joy and Spontaneity in Life
. To listen to archived radio shows with guest experts visit
Turn On Your Inner Light Radio Show