10 Fast-acting Spring Stress Relievers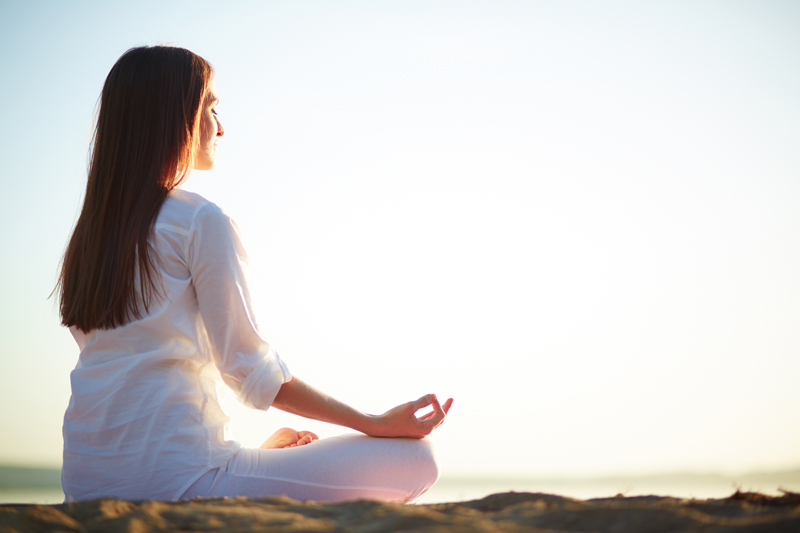 Stress is enmeshed in our lives for better and for worse. Good stress jumpstarts the immune system and prompts you to perform better. However, the bad stress of poor sleep and eating habits, a sedentary lifestyle, a long to-do list, seasonal allergies, anger and a stern inner critic has a negative impact on body, mind and spirit. It's time to spring clean your stressors in order to reduce inflammation and lighten your mood. Note a major benefit: Stress exacerbates allergic symptoms, so reduce your daily stress load and you will fare much better with those nasty spring allergies!
Keep in mind that major religions carry a hopeful spring message of liberation from slavery and resurrection from suffering. This is equivalent to seed energy in a garden. Isn't it time to liberate yourself and shed the suffering of your own stressful life story? Create a positive new script : To lighten up and be happier with less as you accomplish more for yourself instead of others.
Because you are so busy, here are 10 quick stress-busters:
Perceive the grateful side of life. Gratitude is so powerful that it dissipates anger and rids that nagging feeling of life being unfair. Expressing what you are grateful for to another person has a synergistic effect. You will get instant validation and create a circle of positive energy to pump both of you up.

Experience awe. In an article in the Sunday Times March 29 Dacher Keltner, a professor of psychology and the faculty director of the Greater Good Science Center at Berkeley explains that "There seems to be something about awe." "It seems to have a pronounced impact on markers related to inflammation." Testing inflammatory markers in saliva revealed that awe reduced inflammation more than joy, laughter and other positive emotions. What constitutes a feeling of awe? Looking at an amazing landscape, a heightened sensory experience like tasting amazing food or listening to music – in other words, something hair-raising and goose-bumps inducing.

Sip a hot cup of green tea, a potent anti-inflammatory. The very act of sipping slows you down. Green tea serves as a relaxation cue and research claims it reduces anxiety.

Eat Dark chocolate. It is a delicious and potent stress reliever. Is it because it releases opioids in the brain or is part of our reward system? Chocolate has caffeine in it for a quick burst of energy. Chocolate contains flavanols which relaxes the cardiovascular system and consequently improves blood flow to the brain. Whatever the reason most of us are conditioned to love it.

Drink a cup of coffee. It has caffeine to make you feel alive and alert, rich in anti-oxidants and don't forget the social cue of having a cup with a friend which mellows you out with the positive association – even if you drink alone.

Eat pumpkin seeds for magnesium to fend off anxiety.

Eat Walnuts which are high in omega 3's to combat depression.

Eat blueberries which are now being used to treat PTSD.

Get up and move. Consider if you are feeling stressed in a certain environment, change the energy by leaving. Not only do you move toxicity out of the body, but you are moving away from toxicity.

Do some affirmative action. When you walk, imagine you are walking to your next happiness. When you lift weights, imagine you are lifting your spirit. Think it and do it to become it.
---
For more information on managing your stress and reclaiming your life read my book,
Addicted to Stress: A Woman's 7 Step Program to Reclaim Joy and Spontaneity in Life
. To listen to archived radio shows with guest experts visit
Turn On Your Inner Light Radio Show