7 Ways to Make Love At First Sight Happen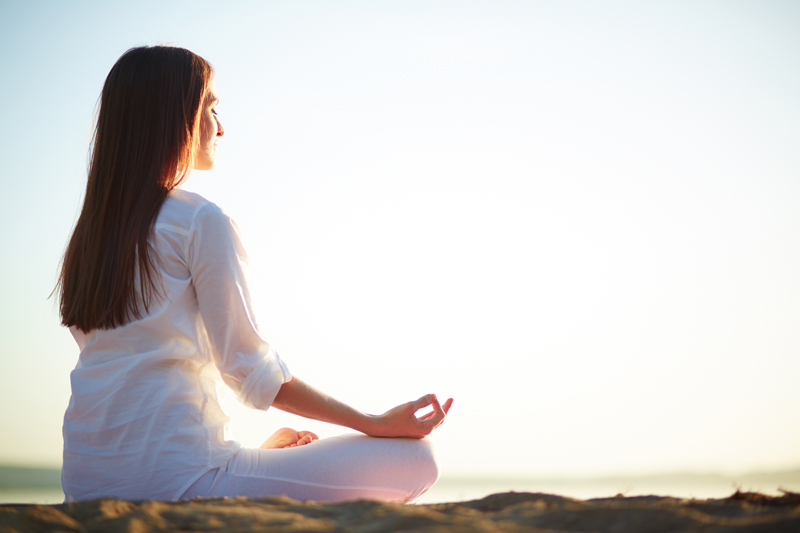 Is there really such a thing as love at first sight or is it lust? Elizabeth Bernstein's article about love at first sight as published in the Wall Street Journal April 20, 2015 explores this romantic notion which sure sounds a lot like soul mate talk. The article, which cites authorities, like Helen Fischer, a biological anthropologist, and Arthur Aron, a professor at Stony Brook University, is looking for some kind of concrete validation for an abstraction. The conclusion is that you have to take a leap of faith.
Many people grow up with the cultural or religious belief that marriage/family is a necessary progression. This is an obligatory form of love, the kind your mother nags you about all the time, so you keep a practical ledger of a potential partner's good traits versus bad traits in order to compromise – no one has it all. However, love at first sight is a bit different. It is an optional form of love like experiencing an awesome moment unexpectedly, while on a hike or traveling. Or you can compare it to a necessary surgery versus an elective surgery. Plain and simple: Some people like surprises and others don't want to be surprised.
Perhaps Bernstein's article is prompted by the spring season which is mating time for birds as we enjoy their sweet songs of courtship. And in spring we remove layers physically and emotionally. And this is precisely the point of love at first sight that it is both physical and emotional. Moreover, if you want to elevate the concept even more, just add the adjective, spiritual.
Humans are hardwired for stories, and who doesn't love a romantic story? Fairytales, myths and romantic novels raise our hopes and inspire us at least to believe and seek true, everlasting love. In other words, if you want to experience love at first sight, you most likely will.
To make love at first sight happen, you need the following:
To be ready. Timing is everything and when you are really ready to find love, you will.

To open your heart and believe that love exists. This is similar to the placebo effect.

To turn off electronics. Redirect your energy to be completely present to another person. Wow, what a turn on!

To smile genuinely. A warm smile will relax another person making them feel special. Most likely, they will smile right back at you creating a circle of golden energy.

To hold someone's gaze and feel your power. A house with boarded up windows will not be inviting and most likely scare people away. Therefore make eye contact.

To believe that you are lovable. This will help you to open up and reveal your feelings. If you find it hard to believe that another person could possibly adore you, then you are building your own barrier.

To be spontaneous and creative; be ready to take a chance.
And if you haven't experienced love at first sight, it's not too late. You can experience love at second sight with the same partner.
---
For more information on managing your stress and reclaiming your life read my book,
Addicted to Stress: A Woman's 7 Step Program to Reclaim Joy and Spontaneity in Life
. To listen to archived radio shows with guest experts visit
Turn On Your Inner Light Radio Show