September Means New Year's Resolutions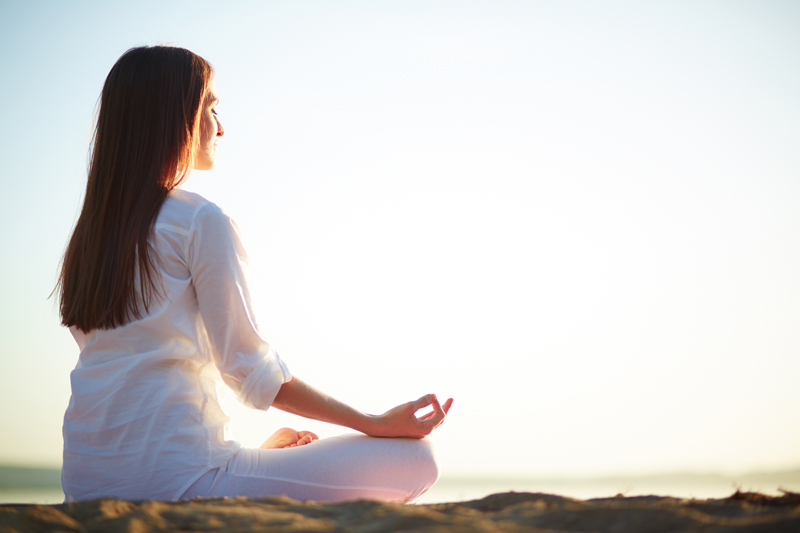 September is the month of new beginnings, a fresh start to trigger change. For example, September heralds the official start of the school year, jumpstarts the work year after a lazy, hot summer, and showcases the Jewish new year, Rosh Hashana, the holiday of reflection and spiritual improvement. So with all that said, isn't it better to make your New Year's resolutions during the new vibrational energy of a crisp fall, as opposed to a cold, dark January?
How to make effective resolutions which actually go the distance:
Basically, no matter where you live and what your financial situation is, you have 4 rooms in your house: The physical room, the emotional room, the intellectual room and the spiritual room. In order to be healthier and happier, you have to walk into each room every day - plain and simple!
The physical room consists of healthy eating, exercise and quality sleep.
The emotional room means being honest with yourself and expressing your true feelings.
The intellectual room means honing your skills and learning new ones. Begin by listening because you might hear something which will change your life.
The spiritual room means becoming a soul climber instead of a social climber. Be kinder and more compassionate.
For resolutions to be effective they have to emanate from you and not be driven by the media, or familial and social pressure. Consider that no one has to motivate you to buy a beautiful new outfit, or take a trip to a beautiful island for rest and relaxation because this goal resonates for you. However, if you have been criticized about your weight, you might feel a bit angry and this will interfere with you actualizing your goal as it now has a negative association for you. Your goal needs to be internally driven.
Also, when you make changes, try not to make them sweeping - all or nothing propositions. Chances are you will feel overwhelmed. However, when making a small change, you can reassess and tweak along the way. For example, you are at the gym and tired; the thought of working out for one hour is difficult. You can do 5 minutes, though. Then another 5 minutes. And soon you have done half an hour or a full hour.
Whatever you resolve, make sure it involves the four rooms of your house.
Let's see how this translates with a resolution like weight training:
I will lift weights and use my body's own resistance, like pushups, twice a week. This is the physical room.


Because I lift weights, I feel more centered and empowered. This is the emotional room.


Lifting weights improves my thinking by driving oxygen to my brain and building new neurons. My focus is sharper and I feel alive and alert. This is the intellectual room.


Lifting weights lifts my spirit. I shed stress and can let go of grievances. This is the spiritual room.
---
For more information on managing your stress and reclaiming your life read my book,
Addicted to Stress: A Woman's 7 Step Program to Reclaim Joy and Spontaneity in Life
. To listen to archived radio shows with guest experts visit
Turn On Your Inner Light Radio Show