Shed Stress, Boost Confidence in a Simple Act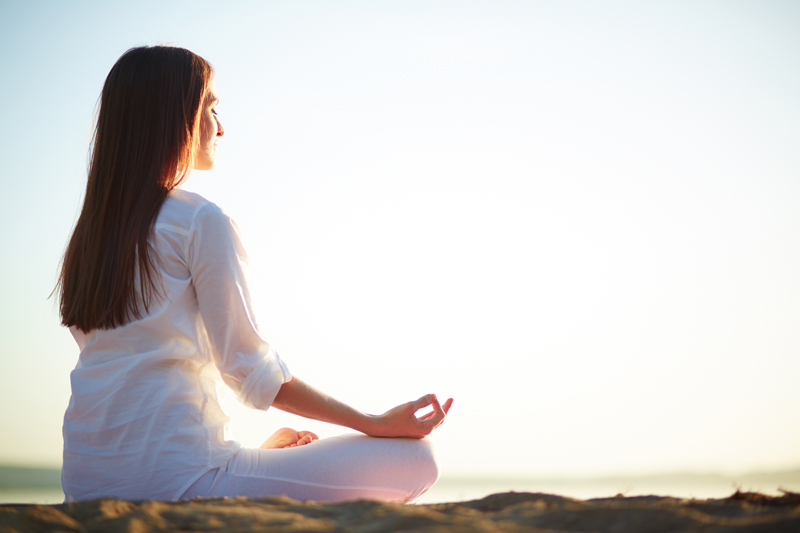 Peak season for stress is winter with its shorter days, cooler temperatures and overwhelming holiday expectations. Endless to-do lists and the pressure of feeling joy will invade anyone's peace of mind. Add to this stressful synergy the fear of terrorism and that warm Christmas glow can quickly turn into a five-alarm fire. However, a simple act of kindness can transform stress into strength!
A single polite gesture as simple as, holding the door open for someone, smiling at another shopper while on a frustrating line, or saying a few positive words to a friend or colleague can stop a stress response in its tracks. "Our research shows that when we help others we can also help ourselves," explains study author Emily Ansell of the Yale University School of Medicine as published in
Clinical Psychological Science
(Dec. 2015). "It was surprising how strong and uniform the effects were across daily experiences," says Ansell. "For example, if a participant did engage in more prosocial behaviors on stressful days there was essentially no impact of stress on positive emotion or daily mental health. And there was only a slight increase in negative emotion from stress if the participant engaged in more prosocial behaviors."
This new research makes sense and supports stress management specialists who have throughout the years recommended that individuals who feel tense, sad or alienated do volunteer work. Intentionally performing simple, small kind acts generates a great deal of personal empowerment. Consider that an act of kindness is benevolently reflected in the eyes of the recipient and this good energy is returned to the do-gooder who instantly feels empowered, more upbeat. And when you feel more positive, you find solutions to problems thus resolving your initial stress. Most likely your immune system will thank you too because stress makes you more vulnerable to colds and various illnesses.
If you take this new research to the next level, aim to do simple thoughtful acts every day to set up a barrier to stress. The greater the anticipated stress, the more you need to perform a benevolent action.
Quick, kind pick-me ups:
Polite gestures to strangers like holding a door, saying thank you, letting someone with one or two items go ahead of you on line.

Paying a genuine compliment to an acquaintance as people love compliments.

Listening intently to someone without interrupting.

Giving up your seat on a train or bus to someone frail.

Letting another car merge in front of you on the highway.

Donating blood.

Cooking or doing a chore for a sick or bereaved neighbor.

Praising good customer service on the phone as they are usually inundated with complaints.

Making small talk with your waiter or waitress and if possible use their name.

Helping someone carry a stroller down the stairs.

When donating a coat, write a few kind words and put the note in the pocket.
---
For more information on managing your stress and reclaiming your life read my book,
Addicted to Stress: A Woman's 7 Step Program to Reclaim Joy and Spontaneity in Life
. To listen to archived radio shows with guest experts visit
Turn On Your Inner Light Radio Show