The Healthy Habits of People Who Never Get Sick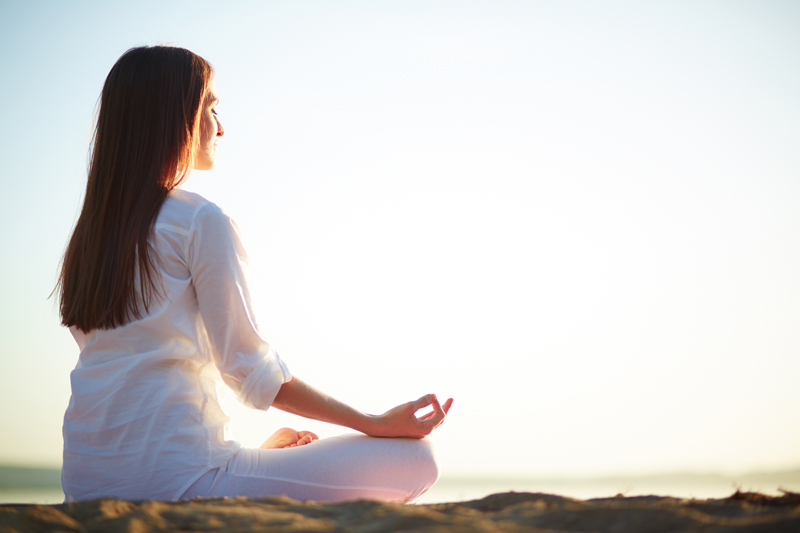 Do you know someone who never gets sick? Do you wonder why their immune system operates at peak performance? Some conjecture that the reason lies in good genes and perhaps there is some truth to that. However, when you question a random sample of never-get-sick people, a few basic similarities emerge: A Mediterranean diet, regular exercise, a creative outlet, and good stress–management. Healthy people are consistent which means that their wholesome habits are non-negotiables for them. Also, they view their lifestyle as one where things are added, not taken away; in other words, they do not feel deprived.
The 4 c's of the hale and hearty

Consistent
with healthy physical habits;
compliant
with taking medication for an inherited condition like blood pressure;
creative
in the quest for novelty and fun;
communal
as opposed to being alienated.
What you can do
To become a well person sick you would eat natural foods whose ingredients you can actually pronounce, emphasizing a rainbow diet of fruits and vegetables, lean proteins, multi-grains, healthy fats like olive oil and avocadoes, and use spices which reduce inflammation. Among healthy eaters there is great variety as one menu does not fit all; they are aware of their bodies and energy levels, so foods which bring them down, cause a skin problem, or digestive issues are eliminated.
Exercise fuels your routine, helping you organize your day around good health. An enjoyable/ sustainable activity will accept no lame excuses or complaints of fatigue – just do it. Healthy people delight in movement and physical accomplishment. They feel their bodies and if something hurts, they try to find the emotional clue. For example, knee pain might mean a fear of moving forward; back pain might mean a fear of being unsupported.
People with good immune systems have a positive outlook, feeling that it is not worth being angry or mired in negativity. They are adept at stress-reduction letting things slide, especially reframing negative facts into positive stories. They find creative outlets to fill the sad holes in their hearts.
Here are some quotes from super-healthy people who don't look their age and never get a cold
"I eat balanced meals, plenty of fruit and veggies, drink coffee and green tea, but don't obsess about food. I eat dessert occasionally, so I don't feel deprived. I love dark chocolate at the end of dinner to shut off my noshing. I consider food a blessing, not the enemy. I weigh the same as I did when I was in my twenties and I'm 69 now."

"I lift weights and do cardio intervals. I run once a week, walk daily and clean my house. My balance is good; I have a lot of energy; my skin looks great. I feel that exercise helps me to deal with stress. If I can overload and adapt at the gym, go stronger longer, than I can do it in real life. At age 70 I still have a pretty good body."

"I love painting. I have always concentrated on modern art; however, recently I take classes learning how to paint realistic landscapes. At 92 I can still learn a few new strokes."

"I take things more lightly than I did when I was younger. It's just not worth being weighed down by conflict and upsetting images. Little things make me happy. Also, I say what I think rather than suppress my thoughts. This is why the doctor says I have the cardiovascular system of a forty year old and I'm 65."
---
For more information on managing your stress and reclaiming your life read my book,
Addicted to Stress: A Woman's 7 Step Program to Reclaim Joy and Spontaneity in Life
. To listen to archived radio shows with guest experts visit
Turn On Your Inner Light Radio Show