Tap Into the Power of the No Mind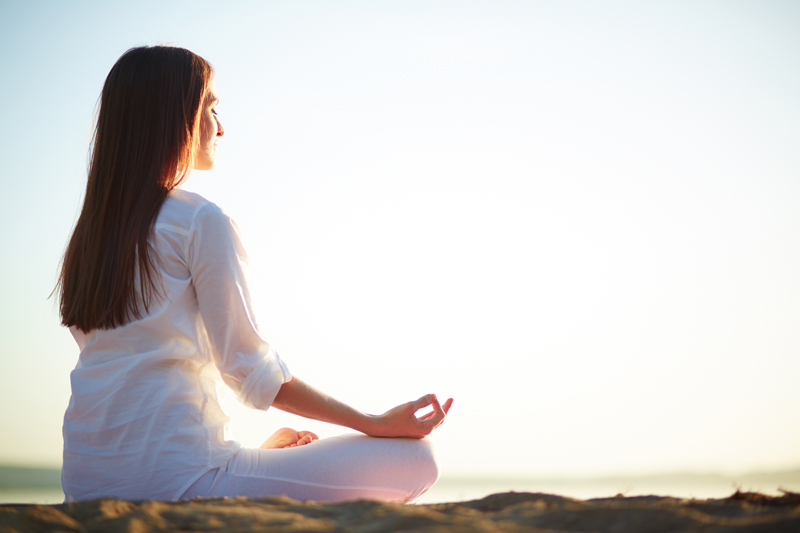 We have all heard or uttered the phrases, "Don't pay them any mind," "your mind is elsewhere," "sorry, my mind wandered for a moment; what did you say?" or "I won't mind if you..." When you follow these verbal signposts, you realize that a great strategy for stress management, improved focus, less worry, greater patience, fewer accidents and more peaceful relationships is practicing the Zen no mind mindset. Immersion in the task at hand, or really listening to the other person, creates a purity of thought and action which are more likely to lead to success. No mindedness is based on repetitive practice as in when you do something without effort. The more you practice, the more your thoughts do not interfere with your action and so, your unconscious mind takes over like when you throw a ball to me and I catch it. In other words, you just do it.
The no mind does not mean not knowing your own mind as in indecisiveness or living your life robotically without self-awareness, but rather it means when you do your work, just do your work, or if you are lifting weights, put your mind in your muscle rather than your endless to-do list. Absolutely, no extraneous thoughts, like your stern inner critic, to interfere!
The no mind helps you to get to know yourself better without external distraction. Shedding preconceived biases allows you to perform better and get along with others as you are less likely to push their buttons to actualize your bias. Perhaps, most vital to personal happiness is living in the moment in complete consciousness as opposed to replaying the past or worrying about the unpredictable future. The no mind promotes a calm can-do mindset which can deal with stressors or problems as they arise, one at a time, before they build up due to a fearful, wandering imagination.
The Benefits of the No Mind
Superior concentration. Your focus is no longer scattered. This means no multi-tasking, but rather taking on each thing as it comes.

You learn to live in the moment, virtually seize it, being in full contact with yourself and the environment.

Greater energy as you are alive and alert not weighed down by the negative possibility which might occur.

You learn more and grow as a person because your mind is not made up and you truly listen, like listening to the pause. You become more tolerant of others.

When you become overwhelmed, you do nothing. When you take a break, you come back better and take charge of your situation. During the interim of no action you consider the alternatives and choose a course of action with a detached calm.

You control your temper because if you lose your temper, you lose yourself. And if you have no self-control, how do you hope to control someone else?

---
For more information on managing your stress and reclaiming your life read my book,
Addicted to Stress: A Woman's 7 Step Program to Reclaim Joy and Spontaneity in Life
. To listen to archived radio shows with guest experts visit
Turn On Your Inner Light Radio Show