Best Nutrition for Hair Growth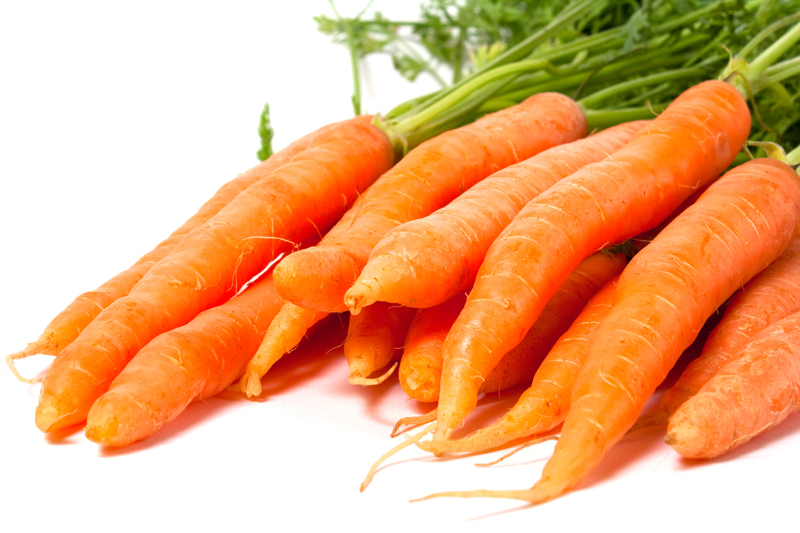 Wouldn't it be great to have long, thick, shiny hair? Of course, it would, right? Well, it's possible and you can start growing healthier lush locks right now with your very next meal.
The key for healthy hair is the same as it is for a healthy mind and body - a healthy diet of low fat protein, whole grains, five to nine daily servings of fresh fruit and vegetables and lots of nuts and seeds. Also, avoid coffee, alcohol and sweets, all of which have a harmful effect on healthy hair growth
Healthy hair is a beautiful form of self-expression that reveals your inner beauty. Let your light shine through with a healthy hair glow with these five foods.
Eggs –
Eggs are an excellent source of protein and are particularly rich in biotin (vitamin B7). Protein is the key building block of every cell in your body, both inside and out, including skin, nails and hair and biotin is essential in the production of keratin, which is the fibrous protein forming the main structural constituent of hair. The protein in eggs is also easy to digest and assimilate into the body.
Green Leafy Vegetables –
Green leafy vegetables are rich in iron and vitamin A, which play a huge role in hair growth. For starters, hair roots are made up of living cells which require adequate nutrition. Iron is essential for formation of red blood cells, which are responsible for the circulation of nutrition and oxygen throughout the body and into the hair follicles. Healthy hair follicles help produce stronger hair growth. Vitamin A on the other hand, plays a role in the formation of sebum. Sebum is an oily substance produced to moisturize and nourish the skin and scalp to fight infections and pathogens. A healthy scalp leads to healthy hair strands.
Citrus Fruits –
Citrus fruits – oranges lemons, grapefruit - contain vast amounts of vitamin C, which plays a major role in the production of collagen. Collagen is a strong protein that gives hair follicles the ability to hold its shape, It also helps prevent hair breakage and maintain strong hair growth. Vitamin C is also a beneficial antioxidant that helps rid the body of free radicals, which are highly oxidative atoms produced by the body during metabolism. These free radicals are greatly responsible for hair loss, which explains why we lose hair as we get old. Consuming enough vitamin C helps fight this oxidative stress leading to youthful-looking hair growth.
Nuts and Seafood –
Seafood is a rich source of zinc. Zinc plays a significant role in promoting hair growth. In fact, a deficiency in zinc may lead to hair loss. Seafood and nuts are also good sources of omega-3 fatty acids. Omega-3 fatty acids are important for hair thickening, and by extension, strong hair strands. This prevents unnecessary hair breakage that may lead to stagnation of hair growth. Seafood is also reach in vitamin A, B, D3 and iron, all of which play a vital role in hair growth.
Avocados –
Avocados are highly rich in vitamin E. Vitamin E is important in helping hair follicles work more efficiently. It also helps balance the PH levels that can clog the hair follicles and prevent them from functioning properly, leading to poor hair growth. Furthermore, avocados are rich in monounsaturated fats which are good for the heart.
Things to Avoid –
By all means, avoid stressful hairstyles, such as braids and ponytails and hair care items, such as curling irons and picks. Always try to let your hair air-dry as much as possible and break any habit of tugging, pulling or twisting your hair.
Conclusion –
Enhancing hair growth naturally can be easy. Simply eating healthy, including the above foods, will support tremendous changes in hair growth. Give it a try and see the difference in a matter of weeks.
Be sure to sign up for my free
Natural Health Newsletter
.
Click here for the
Site Map
.
Articles you might also enjoy:
Ten Healthiest Foods
Best Antioxidant Foods
The Importance of Eating Healthy
7 Steps for Healthy Eating and Lifestyle Habits
To subscribe to the Natural Health Newsletter, just enter your email address in the subscribe box at the bottom of this page.
© Copyright by Moss Greene. All Rights Reserved.
Note: The information contained on this website is not intended to be prescriptive. Any attempt to diagnose or treat an illness should come under the direction of a physician who is familiar with nutritional therapy.


Editor's Picks Articles
Top Ten Articles
Previous Features
Site Map





Content copyright © 2018 by Moss Greene. All rights reserved.
This content was written by Moss Greene. If you wish to use this content in any manner, you need written permission. Contact Moss Greene for details.