Fruits and Vegetables High in Fiber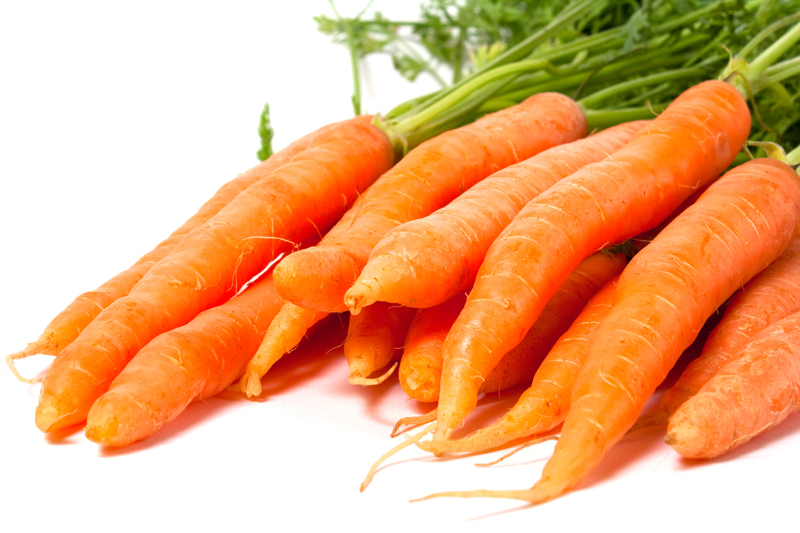 Fruits and vegetables high in fiber are essential to great health. Why do all nutrition scientists strongly recommend everyone eat at least five to nine daily servings of fruits and vegetables?
Research shows healthy fruits and vegetables are essential sources of high fiber foods.
Fiber foods promote regularity and prevent constipation. But very few Americans get their daily quota - 24 grams for women and 38 grams for men. This deficiency is probably the main reason that millions of dollars are spent every year on over the counter laxatives.
Now wouldn't eating more high fiber fruits and vegetables be a lot easier and safer?
Fruits and vegetables are also low in fat and calories and excellent sources of vitamins, minerals and antioxidant carotenoids (beta carotene, lycopene, lutein, etc.)
These are the nutrients that people require to stay healthy, to slow down the aging process and to significantly reduce their risk of cancer, stroke, heart disease and other killer diseases.
Which fruits and vegetables are best to eat?
When nutritionists recommend eating fruits and vegetables they're not really talking about having a daily banana or an order of French fries. Nor are they speaking about drinking some fruit flavored Kool-Aid or having an iceberg lettuce salad.
What they're referring to is eating more brightly colored red, yellow, orange and blue fruit and dark green leafy vegetables – and the more the better.
All fruits and vegetables are rich high fiber foods, but some fruit is richer than other fruit. So when choosing what to eat, check out the
list of fruits
that gives you the
healthiest fruit
.
Avocado, which is actually considered a fruit, has the most fiber of all fruits – about 12 grams of fiber for one medium sized avocado. Raspberries are the next highest fruit source of dietary fiber with more than eight grams of fiber per cup.
Other high fiber fruits include
blueberries
, strawberries, pears, bananas, navel oranges, grapefruit, papaya, unpeeled apples and dried fruit (peaches, figs and prunes). They all contain a pretty good amount of fiber per servings - between three to six grams.
The best veggie sources of fiber on the
list of vegetables
that has the
healthiest vegetables
includes broccoli, kale and peas. These particular veggies contain from two to three times as much fiber as asparagus, carrots, celery, onions and mushrooms.
What other foods are high in healthy fiber?
Fruits and vegetables aren't the only way to add more fiber to your diet. You can switch from white bread, white pasta, white rice and processed cereals, which are nothing but empty calories devoid of fiber and nutrition, and start eating more whole grain breads and cereals.
Most nuts and seeds are also excellent sources from the healthy list of
foods high in fiber
.
So start adding more fresh and vegetables and other healthy
high fiber foods
to your daily diet today. It makes a lot of good common sense. And they taste pretty good too.
Be sure to sign up for my free
Natural Health Newsletter
.
Click here for the
Site Map
.
Articles you might also enjoy:
The 6 Essential Nutrients for the Body
An Apple a Day Keeps the Doctor Away
Eat a High Fiber Diet for a Long, Healthy Life
Vitamin C Benefits & Natural Sources of Vitamin C


To subscribe to the Natural Health Newsletter, just enter your email address in the subscribe box at the bottom of this page.

© Copyright by Moss Greene. All Rights Reserved.


Note: The information contained on this website is not intended to be prescriptive. Any attempt to diagnose or treat an illness should come under the direction of a physician who is familiar with nutritional therapy.


Editor's Picks Articles
Top Ten Articles
Previous Features
Site Map





Content copyright © 2019 by Moss Greene. All rights reserved.
This content was written by Moss Greene. If you wish to use this content in any manner, you need written permission. Contact Moss Greene for details.