See, Smell,Touch - How to Calm Your Senses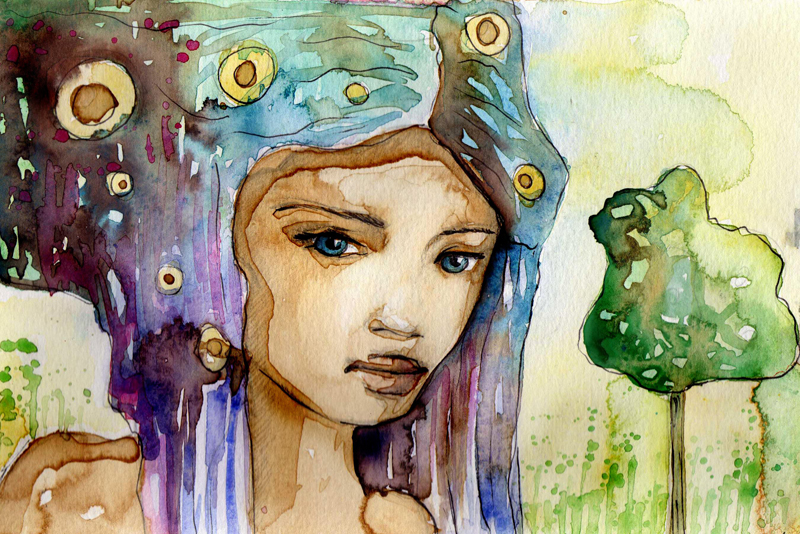 See, smell and touch are things you do everyday Ethnic Beauties. They are also three of the five senses used in your daily activities. Noise and distractions can send you into sensory overload. However, your ability to see, smell and touch can help ease you through the stress that noise and distraction often bring.
If you're like a lot of women, you spend your days in a constant state of anxiety over a desk fixated on your computer screen. You can change how your day is spent just by changing a few of the things you do.
Here's a List to Consider to Calm Your Senses Naturally
Take 2 Showers a Day
- What?! Your morning shower will start off with warm water and ending with a decrease in temperature to about 68 degrees. Researchers indicate that by doing so and staying under the spray for up to three minutes, your brain is triggered to product a sense of well-being.
Your evening shower will be warm too hot for the entire duration. This places you in a state of relaxation, thereby preparing you for a restful nights sleep. Okay, if infants and toddlers are in the house, it will at least put you in a more relaxed state.
Spend More Time Outside in Nature
- Did you know that some doctors are actually prescribing that you spend more time outside? They're often referred to as Park prescriptions, nature Rx or nature prescriptions. There are actual studies that have been done for such programs.
You spend a prescribed amount of time walking on a nature trail or in a city park. Have you ever noticed how much more relaxed you can feel after spending time walking in the beauty of Mother Nature?
Some of you might not feel safe being in nature by yourself. If you can't find a walking partner or group, your backyard will work.
Pick A Bouquet of Flowers
- As long as you have no allergies to what blooms, a bouquet of flowers can work wonders for your senses. Seeing the visual beauty, experiencing the aroma of your flower choices and the feel of soft petals on your finger tips is priceless.
Flowers to consider might be:
Roses
- They can be spicy and vibrant or soft and sweet. Their smell is often grounding.
Lavender
and its purple blooming flower is known for easing stress and tension.
Jasmine
is called the "Queen of the Night". It blooms at night emitting an exotic scent and used in blends that can create a mystique in its aroma. Jasmine is said to help with emotional dilemmas.
Your bouquet can also be a blend of essential oils. By adding a few drops to your diffuser, you'll get the benefit of your blend. It'll be as if it were flowers sitting on your office desk or home environment.
Keeping It Simple ...
No need to complicate things. You've got three things you can consider and get your sense of smell, sight and touch off to a great experience. The goal here is to find a way of being in a state of calm on a daily basis. Let us know what's working for you in the Ethnic Beauty Forum. That's it for this week. As always...
Dedicated To Your Beauty,
Juliette's Website
Nyraju Skin Care


Related Articles
Editor's Picks Articles
Top Ten Articles
Previous Features
Site Map





Content copyright © 2019 by Juliette Samuel. All rights reserved.
This content was written by Juliette Samuel. If you wish to use this content in any manner, you need written permission. Contact Juliette Samuel for details.