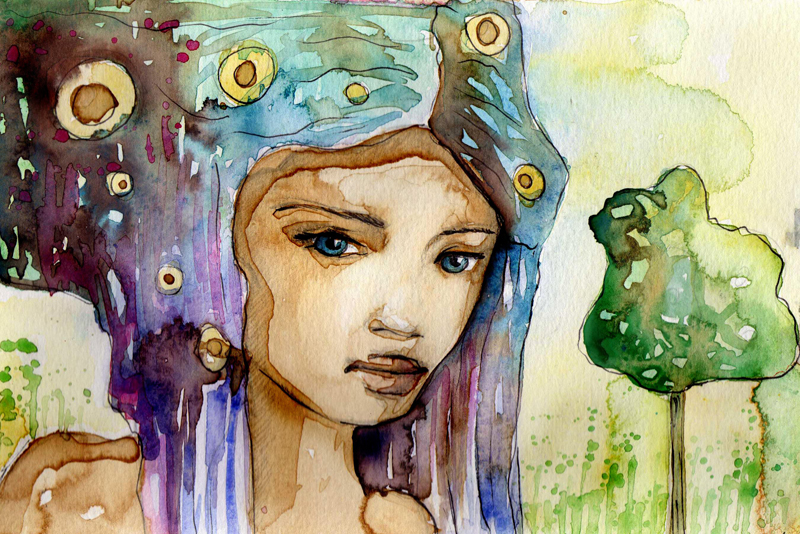 Articles on faith, and the lasting marriage of Style & Substance. Become your genuine self. Inspirational and thought-provoking.
Alternative Therapies to Feeling Better


Looking for a way to approach your health care more naturally? Alternative therapies such as acupuncture, massage, nutrition and hypnosis could possibly be the key.
Aromatherapy, How To Use It To Relieve Stress


Stress, aromatherapy, essential oils and a women's shelter. You never know what life will send your way, the key is in how you handle it.
Create A Space for Yourself Ethnic Beauties


Creating space for yourself is crucial to the health of your mind, body and soul.
Essential Oils for Winter Blues


If you live in areas where the sun doesn't shine much, you're at risk of experiencing the winter blues/SAD. Essential oils to your rescue! Learn a different approach to handling the winter blues.
Finding Tranquility During the Holiday Season


You've shopped until you've dropped ethnic beauty and now you need a space to unwind and release all of the stress of the holiday season. How about creating your own spa environment? I've listed a few tips for you to get started.
Finding Tranquility in Your Bathroom


If you're looking for a way to wind down and have some quality time for yourself, how about creating an In Home Spa Oasis. Here are a few tips and techniques.
How Caring for Self Doesn't Make You Selfish


Caring for self has a lovely ring to it. Why would caring for yourself be perceived as selfish? In a pandemic driven world, caring for yourself is a matter of sanity.
How To Create a Tranquil Space for Yourself


Have you ever been told to create a tranquil space for yourself ethnic beauties? You might want to listen, it just might save your sanity.
How to Find Success By Not Being Perfect


Find success by not being perfect? There's a mouth full.Let's face it, life isn't perfect or easy. That doesn't mean you should stop pushing yourself to new heights.
How to Finish Out the Year Strong and Hopeful


Strong and hopeful are two words well need when it comes to finishing out this year. Any year really. However, this year, with a global pandemic, has been trying for some, more of the same for others.
How to Use Crystals to Raise Energy Vibration


Did you know that one of the most common crystals is table salt? Is it raising our blood pressure or energy vibration?
How to Use Silence to Help Better Your Health


Silence. Have you ever heard the phrase "silence is golden"? If anything was ever needed, it's a place to sit in silence and have a conversation with your spiritual self. Okay, it might not be your spiritual self.
Is it Necessary to Change Your Look?


Some magazine or talk show is always suggesting we change, enhance, or modify our look. However, as Ethnic Beauties, isn't it possible that you are fine just the way you are? Read on ...
Passion-Have You Found Yours?


Have you found your passion? Don't make life complicated. Look for those things that make you happy when you do them. They don't always remain the same throughout your life. Learn more as I share a bit about my passions in life.
Releasing Your Creativity Using Scent


I've found that in using essential oils, you can not only stimulate your mind and creativity in some way, they can aid and assist you in actually transforming your very being. Learn about some of them and their benefits.
See, Smell,Touch - How to Calm Your Senses


See, smell and touch are things you do everyday Ethnic Beauties. They are also three of the five senses used in your daily activities. Noise and distractions can send you into sensory overload.
Stress, What Makes it Different Today?


We find that stress levels have elevated. Why is that? Could it be that we're caught up in an epidemic of distractions? What's caused it and how do you change it for you?
Yoga is Calling! Am I Listening?


Yoga and meditation are calling! Am I listening? Has your mind ever strongly suggested that your body do a thing, yet your body keeps telling you not this time? This week I share stories of what's led me to study and practice Yoga. Maybe you'll be inspired as well.
Editor's Picks Articles
Top Ten Articles
Previous Features
Site Map
Content copyright © 2018 by . All rights reserved.
This content was written by . If you wish to use this content in any manner, you need written permission.
Contact Juliette Samuel for details.