Create A Space for Yourself Ethnic Beauties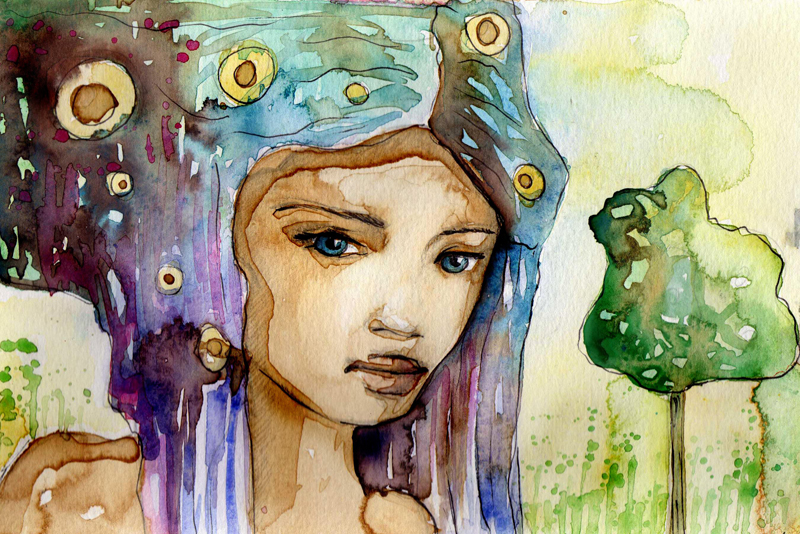 Creating space for yourself is crucial to the health of your mind, body and soul. Twenty years ago, a women said to me: "Create a space for yourself. Convert a closet space, a corner and if you're fortunate enough to have an entire room, awesome." Did I do it? Heck No! I didn't think I needed it at the time.
Well guess what? I heard those same words from an entirely different woman this past week. She must have felt and read the anxiety coming off of me. A closet won't work, I'm claustrophobic. However, I have a sun porch for what remains as summer/fall temps. When they end, I got a corner in my living room. Why am I taking this so serious now? Because I could feel myself running out of energy.
Granted, running out of energy needs more than a tranquil space but to my surprise, it has worked wonders. Do you need to create a tranquil space for yourself? It's not a bad idea.
Create a Space for Meditation
Some of us have a hard time sitting still. A meditation space indoors, should be well ventilated preferably with lots of light. My meditation space is in my back yard or an outdoor trail. I do moving meditation. I walk bike/walk trails, however in my backyard, I do tai chi or stretches. Do you have a meditation space? What's it like?
The key is to slow your mind and body. When you engage in meditation of any form, it allows you to slow your roll so to speak.
Find 30 Minutes
to be alone and undisturbed. This will work wonders for you mentally. You might find that journaling, as in putting pen to paper, is your form of meditation. The connection of writing and the brain can be rewarding to your mental health.
Light a Candle
- While candles are often used to set a romantic mood, when used for meditation, they can signify that you are in your sacred place. Focusing on the light can become your guide for going inward and slowing your breathing.
Breathe
- It's important to breathe. Oftentimes, you will find yourself in a state of anxiety. Anxiety can cause you to hold your breath. The key is to breathe in... and breathe out. As you breathe out, see yourself releasing any pent up emotions or feelings that are not good for you.
How Often Should You Give Yourself This Gift of Solitude?
As often as you can, make time for your sacred space. Once a day at least. If you find yourself feeling frazzled, run to your sacred space. Work in an office? Your building has all sorts of - hidden in plan site - cubbies. Follow the rules of the smokers. They get break time and gather outside of door entrances, I still don't understand this one. Take your break time and go to the sacred space you've found to regroup.
Office buildings have gardens and/or benches adjacent too huge planters that most people ignore. Use this space to your advantage. If you're lucky enough to have a private office, simply close the door and post a sign on it that says: Back in 15 minutes.
Bottom line ...
Create a space for yourself Ethnic Beauties. Your mental, spiritual and your physical health will thank you for it. That's it for this week. As always ...
Dedicated To Your Beauty
Juliette's Website
Nyraju Skin Care


Related Articles
Editor's Picks Articles
Top Ten Articles
Previous Features
Site Map





Content copyright © 2019 by Juliette Samuel. All rights reserved.
This content was written by Juliette Samuel. If you wish to use this content in any manner, you need written permission. Contact Juliette Samuel for details.