Manage the Stress of Coronavirus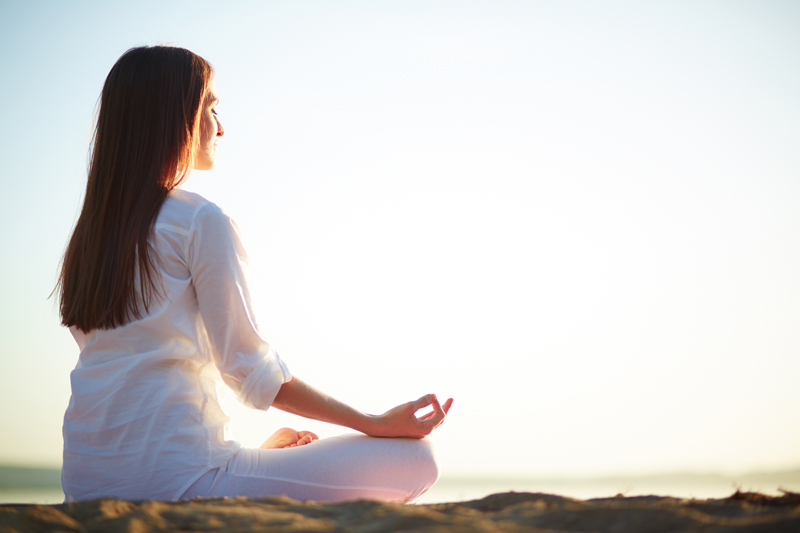 The coronavirus fills us with fear because of its mysterious origin, ambiguous end date and the tremendous change which suddenly has altered our daily lives. Essentially, all three conditions exploded at once! Finding comfort in groups of people as in a movie theatre, restaurant, or house of worship is forbidden. We are worried for loved ones and ourselves. Now that I have stressed you out, let¡¦s explore some strategies to manage these worries, stressors and moods.
Reframe the negatives with a more positive spin. Instead of focusing on sickness, let¡¦s redirect the negativity to maintain health and shed stress: A strong mind in a strong body. How lucky not to live in medieval times, for we have access to doctors and concrete strategies.
The good news: Spring is almost here and the days are observably longer. In the Judeo-Christian world spring celebrates holidays which commemorate the exodus from slavery and the power of resurrection. Spirituality is anchored in the delight of little things, the non-material which is graciously offered and which we can graciously accept. Tap into sunlight, the greening up of the earth and the flight of birds. Open the windows and let the fresh air in. However, you might have to clean them first! Even better, spring clean your entire home. You will shed the stress of clutter to keep what you really want.
Can¡¦t get to a gym, the good news: pushups, sit-ups, squats, exercises using your own body¡¦s resistance along with weights ¡V or makeshift weights from household goods ¡V are the most efficient way to rid the body of stress hormones as you fortify your immune system! Yoga postures and stretches will encourage deeper breathing to relax your heart. Clear your head and strengthen your legs to take you to your next happiness. If you are not ill, go out and take a walk or run to tap into nature and light energy. Listen to music while you stride, and you will get a synergistic effect of detoxification, immune boosting good energy. Working out will help you organize your day around better health. Even if you are working from home remotely, get up and move for brief intervals as well as stretch your eyes from tedious computer work to look out the window.
Eating multi-colored fruits and vegetables, whole grains, lean proteins and healthy fats like avocado and olive oil will improve your mood- as you are what you eat. Can¡¦t get to a bar or restaurant, try out some new healthy recipes with a creative theme from different countries and play the appropriate music! A little wine with dinner makes your meal special. If you have children at home, get them involved and encourage them to wear costumes from the country of origin. Make your own pizza, bake bread and muffins or make your own ice-cream and jam.
Tap into creative compensation since you are stuck at home. Always wanted to paint, read, garden or write a novel? Now you have the time to engage in a hobby. If you have an outdoor garden, you can draw energy from the good earth and reap a harvest of food and flowers. If you have an indoor garden, purify the air and get inspired with greenery.
While having some technology free time/space is wonderful for restoring equilibrium, you can reap the benefits of technology to face time friends and feel like you are still connected during isolation; don¡¦t forget how lucky you are to be able to order food and household staples on line to be delivered to your doorstep. Turn on the TV for visual therapy. With Netflix, Amazon Prime Video, Hulu, and Disney channels, readily available, just make your own healthy popcorn and snacks to enjoy movie night.
Life is a series of recoveries. Each stressor that is conquered makes us stronger. When this pandemic ends, we will be wiser, more resilient and grateful for what we have. We will wash our hands more thoroughly, and learn to be more comfortable when alone with the self. We will greet people differently and when we say, ¡§Good to see you,¡¨ we will mean it. Also, medical science will have learned more from this outbreak to help protect us better from the next one.
---
For more information on managing your stress and reclaiming your life read my book,
Addicted to Stress: A Woman's 7 Step Program to Reclaim Joy and Spontaneity in Life
. To listen to archived radio shows with guest experts visit
Turn On Your Inner Light Radio Show