The Last Rites of Joe May Film Review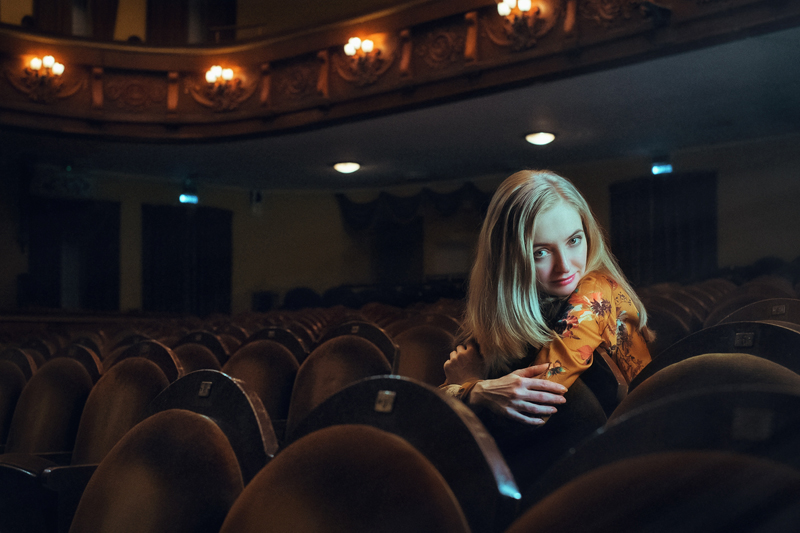 Joe May (Dennis Farina) buys into the fallacy of the American dream. He believes he is "destined for greatness," despite the lack of any particular quality or skill that would entitle him to such a fate. The gradual realization that he will die alone and unmourned forms the trajectory of writer-director Joe Maggio's "The Last Rites of Joe May". The film exposes the weaknesses of its downtrodden characters without being patronizing toward them.

The catalyst for May's dissolution is an extended hospitalization for pneumonia. Upon release, he discovers that the city has towed his car and sold it. His apartment has new occupants and the landlord has tossed all his belongings in the trash. Angered and bereft, May surveilles Jenny (Jamie Anne Allman) and Angelina (Meredith Droeger), the single mother and daughter who live in his former space.

Jenny, barely surviving on her pay as a nurses' aide, offers Joe a bed for one hundred a week; an offer which he eagerly accepts. That problem solved, he attempts to jumpstart his career as a street hustler. Joe's longtime partner is now ensconced in a senior living center, however. He can't convince his underworld contacts, who thought he was dead, to entrust him with anything more lucrative than an imported lamb roast.

Joe's fruitless trek through the frozen back alleys of Chicago, hawking a bloody piece of meat, demonstrate his abject position in the food chain. Defeated, Joe makes a last ditch, and futile, effort to reconcile with his estranged son. The only relationships of value he has, Joe realizes, are with Jenny and Angelina. When Jenny's life is threatened by her abusive boyfriend, Joe resolves to perform the one selfless act that could redeem him.

"The Last Rites of Joe May" conveys a sense of claustrophobia and confinement in its framing. The characters are filmed on crowded buses, in narrow hallways and cramped apartments, visual metaphors for their constrained lives. Joe's physical frailty is also conveyed through visual storytelling. In the opening scene, as he gets ready to leave the hospital, Joe puts on his pinky ring. The ring slides off his finger, demonstrating his weight loss while battling illness. He is fastidious about his appearance, trimming his mustache and nose hair, wearing a leather jacket much too thin for Chicago's brutal winter, because he is denying his age. In private, though, he climbs the stairs to his apartment slowly, gasping for breath.

Filmmaker Joe Maggio originally set his story in Brooklyn, but changed the locale to Chicago once Dennis Farina was cast. Farina, who was a Chicago police officer for nearly twenty years before pivoting to acting, undoubtedly met (and arrested) characters like Joe May while on the job. His performance is superbly natural and unmannered, indicative of his real-life experiences. "The Last Rites of Joe May" refutes the escapist tendencies of most American films and confronts hard truths.

"The Last Rites of Joe May" was released in 2011. I watched the film on DVD at my own expense. It is also streaming free for Amazon Prime members. Review posted on 1/17/2021.
You Should Also Read:
The Drop Film Review


Related Articles
Editor's Picks Articles
Top Ten Articles
Previous Features
Site Map





Content copyright © 2022 by Angela K. Peterson. All rights reserved.
This content was written by Angela K. Peterson. If you wish to use this content in any manner, you need written permission. Contact Angela K. Peterson for details.