How to Write Your Way Through Stress and Anxiety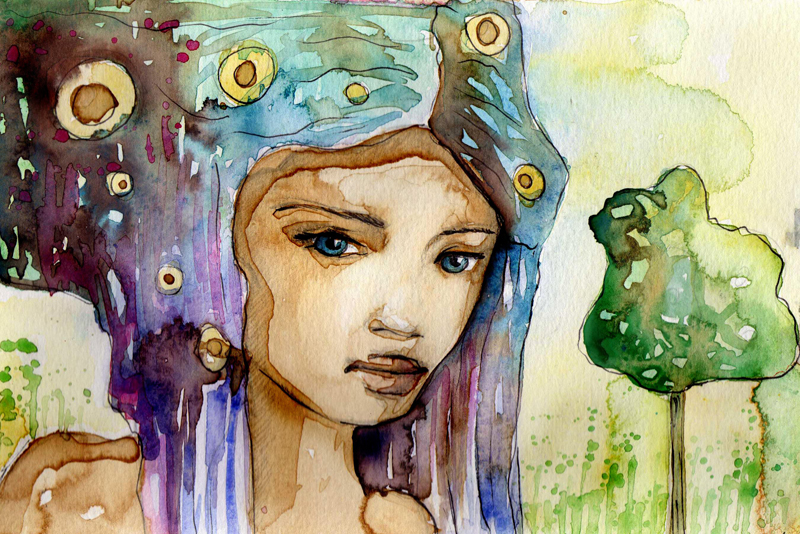 Have you ever kept a diary or used a journal ethnic beauties, to express your feelings about the world you live in?
For a lot of you, writing has become an important part of your existence. You use it to secretly tell people how you feel about them. Whether you are expressing yourself in anger or with love, writing/journaling can help you release stress and anxiety.
Finding Your Way With The Artist's Way
A year before COVID, I was introduced to a book titled: The Artist's Way. Don't let the title fool you. The word Artist doesn't just apply to painting on a canvas. We're all artist in our lives, whether you're the cake baker, the landscaper, the hair stylist or the jewelry maker, an artist resides inside your body.
COVID arrived and I found myself not writing. It dawned on me ... duh! ... this is when you should be writing your way through all of this negativity and anxiety. Journals evolved as I learned a lot about who I am.
The book is based on a twelve week course that was created by Julia Cameron. You get up and write at least three pages every morning. It's known as the Morning Page exercise. When I learned not to over think it, I began to write as a release.
I could tell the check out girl at the grocery store that she was rude, without altercation in an already stressed and tense environment. Or tell myself how proud I was when I learned a new skill without feeling guilty. I learned to give praise to myself and do more of what made me happy. Isn't that what life is all about?
We're taught, especially as women, that a lot of the things we do aren't important. This Is Not True at all. However, when you keep hearing the message that you're not right, your work isn't any good or you don't know what you're doing, you begin to believe it. Screw them all!
Writing Your Way Through Stress and Anxiety
Whether it's a legal pad, a spiral notebook or a leather bound journal, writing will help you move through some pretty stressful times. I have a colleague who just couldn't get started, so she began to doodle. Her shapes became words and she has found tremendous relaxation in using writing .
The thing about writing, is that it doesn't have to be perfect. You're not writing a novel, you're in essence doing a brain dump on sheets of paper. It's also therapeutic. We've become a world of keyboards and smart phones.
When you put pen/pencil to paper, it boost your brain's development. It helps you remember things better and it will certainly keep you from online distractions.
It is a way of sparking creativity in some of you. It certainly makes what you write more personal, even if only for yourself.
Give the Gift of Writing ...
When you find a quiet place and begin your writing journey, you will find that you will become a different person. It doesn't have to be a library or elaborate space, it just has to be your space.
The one place that you can find peace and harmony is in the bathroom. Use it to your advantage. It's the one place where you can close the door and not be disturbed for at least 15 to 20 minutes.
That's it for this week. Share your thoughts with us in the Ethnic Beauty forum.
Juliette's Website
Nyraju Skin Care


Related Articles
Editor's Picks Articles
Top Ten Articles
Previous Features
Site Map





Content copyright © 2021 by Juliette Samuel. All rights reserved.
This content was written by Juliette Samuel. If you wish to use this content in any manner, you need written permission. Contact Juliette Samuel for details.