Maintaining Beautiful Teeth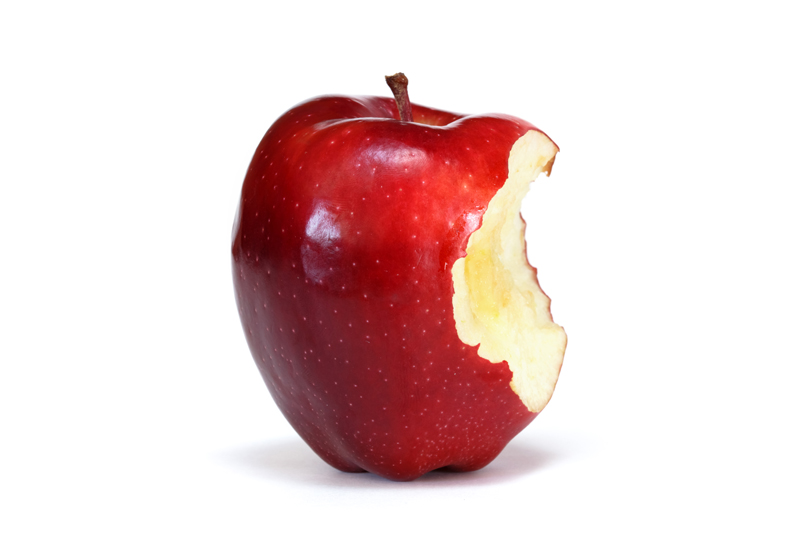 The care of your teeth is more important than any mere beauty routine it influences health as well as appearance. The body has the amazing ability to renew itself, your hair grows out and changes and your skin is constantly being renewed. But your teeth are designed to be permanent fixtures. Given the proper care they are there for good. Society is on a constant mission to achieve beauty. Interestingly enough, one of the simplest ways to enhance your look and self-confidence is to flash a beautiful smile. A smiling person is judged to be more pleasant, attractive, sincere, sociable, and competent than a non-smiling person.
Dr. Maryam Edalat of Park Plaza Dental Specialties offers Altmed Bellaonline readers tips on how to achieve a beautiful smile and transform old-looking teeth into a gorgeous smile without undergoing a painful, invasive procedure.
Maintaining a Bright White Smile All Year Long!..How to brush properly:
"It is absolutely amazing how many patients have no idea how to brush their teeth," says Dr. Maryam Edalat, "I am always surprised by this huge number--as many as 75 percent--because improper brushing can result in as much damage to your teeth and gums as not brushing at all." Everyone should brush his or her teeth three times a day; in the morning, in the afternoon and before going to sleep. The proper way to brush your teeth is at a 45-degree angle holding the bristles toward the gums. The most important time to brush is before going to sleep because the body does not produce enough saliva to fight against the sugars in their mouth. All bodily functions slow down while sleeping, therefore, bacteria grow rapidly, causing cavities and infection.
There are many types of toothbrushes on the market today, including electric, ultrasonic, ionic and the "normal/standard" toothbrushes most patients use. "Mechanical toothbrushes tend to be better than standard one if used correctly," says Dr. Maryam Edalat. "My advice to patients is that they bring in their toothbrushes and I will explain the proper use of each particular type of toothbrush. Dr. Maryam Edalat believes that a toothbrush should be soft bristled, regardless of size or shape. "I don't believe all the hype-fancy shaped toothbrushes work the same way as any other type of toothbrush on the market," says Dr. Maryam Edalat. "It all boils down to how thoroughly patients brush and in what way they brush."
Steps to take for keeping your teeth bright white:
Dr. Maryam Edalat recommends anti-plaque toothpaste containing little or no abrasives. Abrasives wear out the enamel in teeth, which may look sparkly white but may be unhealthy. As far as gel or paste toothpaste, that is personal preference. Patients with poor gums are advised to use toothpaste containing baking soda and peroxide. Theoretically, flossing should be done daily. Unfortunately, most people floss three or four times weekly. Flossing at night is very important to reach food particles that have remained in the mouth after eating all day.
Myth has it that baking soda works on its own as a tooth bleaching agent. "This is not true, " says Dr. Maryam Edalat. "Dentists can prescribe dental bleaches that can result in a 40% increase in brightness and whiteness. They work well because the chemicals are rinsed out, rather than swallowed. The over-the-counter bleachers are sloppy, irritate the gums, and may cause intestinal distress when swallowed. More importantly, they don't produce the results advertised."
Nicotine and caffeine, along with red wine and some heavy (grape or carrot) juices stain teeth. For the average person, brushing one's teeth and tongue is enough. Tongue scrappers are advised for those with frequent or severe halitosis. Bad breath is a result of several conditions, most frequently: a mouth full of bacteria and/or gum disease. "When eating spicy foods, the natural way to eliminate bad breath is to neutralize it by eating a piece of parsley or celery," says Dr. Maryam Edalat. "Breath tablets containing chlorophyll also work very well as a breath refresher."
Most patients visit the dentist once or twice a year. "Its mentality began in the 1930's, when a tooth powder company was devising a catchy jingle for an advertising campaign," Dr. Maryam Edalat explained. "As the song went, they used the words 'six months' as opposed to 'four months' because it sounded better. This campaign has completely misled the public who still believe that it is fine to see a dentist semi-annually instead of quarterly, which is now recommended."
Scraping plaque off teeth is not advised without dental assistance. Serious problems may result, such as infections in the gums or cheek. Gums should never bleed, be swollen, or leave a sour taste behind. The mouth is a good indicator of one's overall health. If there is something wrong in one's body, the mouth is usually the first place to find warning signals. Signs to look for include: growths in or around the mouth, discolored patches of the gums or tongue, and raised or swollen areas of the mouth. Like natural teeth, dentures and partials should be cleaned after every meal to avoid infection. It is also very important to professionally clean or change dental implants every four months.
Halitosis results from diabetes, stomach viruses, high acid and low saliva counts, as well as some medications and diets high in protein and very low in carbohydrates. If brushing regularly and using tongue scrapers does not solve the problem of bad breath, see a dentist. Medications, anti-histamines, tranquilizers, and decongestants, may all cause dry mouth. Dr. Maryam Edalat recommends drinking plenty of water, chewing sugar-less gum or sucking on
lozenges, or by receiving a prescription from a doctor to get artificial saliva spray tablets to combat these problems.
Those who find themselves with canker sores should avoid spicy foods, extensive sun exposure, stress and alcohol. These are all known causes of canker sores, as well as mouth ulcers. "For any extensive sores in or around the mouth, see a dentist immediately," says Dr. Maryam Edalat. "Many people may have oral cancer and not know it because they do not feel pain. This is one of many reasons why it is important to visit the dentist regularly."
All of this information seems very simplistic, but, believe it or not, most people have no idea what the proper techniques are for brushing and taking care of one's teeth and overall hygiene--after all, learning a proper, regular dental routine may save a patient's teeth and gums. "There is an old adage," warns Dr. Maryam Edalat," and it goes like this; abuse or neglect your teeth and they will go away..."
Park Plaza Dental Specialties is a practice
ran by a family of doctors: Dr. Parviz Edalat, daughter Maryam Edalat and son Arya Edalat.
You Should Also Read:
Teeth Whitening -- Is it Safe?


Editor's Picks Articles
Top Ten Articles
Previous Features
Site Map





Content copyright © 2023 by Victoria Abreo. All rights reserved.
This content was written by Victoria Abreo. If you wish to use this content in any manner, you need written permission. Contact Victoria Abreo for details.