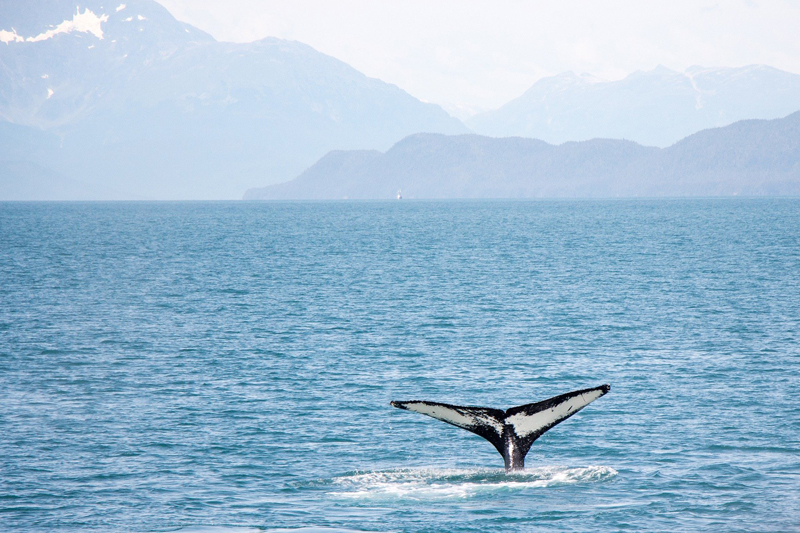 Alaska has long been acknowledged for its frontier spirit and adventurous lifestyle. We are a pragmatic people, fairly flexible and mostly capable of taking life as it comes. Earthquakes, avalanches, floods and long winter nights make for a population that can adapt and make do. The spring of 2020 sure brought this home to Alaskans in a big way. We are survivors – and we understand "social distancing".

One of my grand-parents favorite and oft-repeated quotes was; "Use it up, wear it out, make it do or do without". I think the phrase is apt, and not only for Alaskans. I can't help but believe that Alaskans in general are probably better prepared than many places to hunker down and make do during hard times.

The huge expanse of Alaska often means a substantial drive to obtain groceries, see doctors or even visit friends. Unless you live in [what we consider] a large city like Anchorage, Fairbanks or Juneau, many folks look at anywhere from a 10-mile to a 100-mile drive to be a normal trip to town.

This being the case, those of us in rural or even semi-rural Alaska (which is most of us) tend to stock up on non-perishable goods in bulk, just so we won't need to make that trip as often. Many of us have chest freezers capable of storing wild game meat as well as larger stocks of frozen veggies. Smaller local stores and farmer's markets (and our own gardens in summer) supply more perishable food stuffs.

The sheer size and the distance from place to place is taken for granted by most Alaskans. We understand that a trip to Lowe's for a new refrigerator might be an all-day jaunt. A visit to the doctor may mean making overnight plans if you are coming from home to the main medical centers in Anchorage or Fairbanks. Where am I heading with this?

Tourists often don't give sufficient credence to the distance from Point A to Point B when they are planning a vacation to Alaska. I often hear people comment that they have a two-week trip planned, arriving by air into Anchorage, and are making their reservations for the sights they plan on seeing while they are here.

The dialog often goes something like this; We plan to head to Seward to visit the SeaLife Center, take a Marine Wildlife tour of Kenai Fjords National Park and spend a day at Exit Glacier. Then we're driving to Homer (I mean, they're both right there on the Kenai Peninsula, right?), with plans to see Homer Spit, go charter fishing and then bear-viewing at Katmai National Park and Preserve.

On their way back from the Kenai, they plan to stop mid-route to drive the Whittier tunnel, visit Portage Glacier and the nearby Wildlife Conservation Center, since these three fun destinations are all grouped together neatly at the end of Turnagain Arm.

THEN they expect to drive to Valdez and then Fairbanks and finally Denali National Park … and be back in Anchorage for their flight home a short 14 days later. People! Its not going to happen!

From Anchorage; it is easily a five-hour drive to Seward – and that's if you don't stop along the way. Believe me, folks, you WILL want to stop along the way.

The distractions you'll come across when heading to your "vacation destination" are endless, and Seward is just one of MANY destinations. You really want to plan in enough flexibility to actually "stop and smell the Tundra roses", or the Fireweed, for that matter.

Take time to talk to the locals and get a taste of the spirit of Alaska. We're a friendly bunch. Heck, if you pull over to the side of the road for long, your sure to be pestered by some Alaskan stopping to see if you need help with a flat tire – even if you don't have one.

When you come to Alaska, and I hope you will, please give yourself the time you need to really visit a few of your bucket-list destinations, but don't try to do all of them in one trip unless you have well over a month – better, the entire summer – to devote to it.



Related Articles
Editor's Picks Articles
Top Ten Articles
Previous Features
Site Map





Content copyright © 2023 by Deb Frost. All rights reserved.
This content was written by Deb Frost. If you wish to use this content in any manner, you need written permission. Contact Deb Frost for details.