Wine Terms from Claret to Cold Stabilisation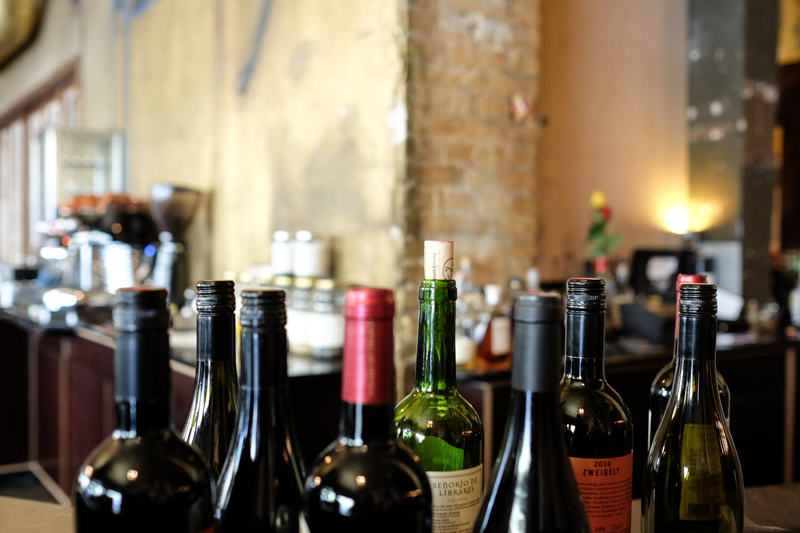 Wine, like many interests and business, has a language of its own. The following glossary explains terms in common usage at tastings and winery visits.
If you have any requests for explanations to be added to the glossary, please ask.
Claret: The English term for the red wines of Bordeaux. Its use has been recorded for more than 300 years and the European Union has recognised it as a protected term. Although all red Bordeaux wines, from the very grandest most expensive to the cheapest, are all clarets (at least to a Briton) the word is usually only seen on the front label of basic wines. They are often the house brands of wine shippers, merchants and supermarkets who have sourced their wine from negotients or wineries in Bordeaux. Berry Bros and Rudd ¡®Good Ordinary Claret¡¯ and The Wine Society¡¯s ¡®Society¡¯s Claret¡¯ are examples.
There are several theories about the origin of the name. The most likely seems to be that it comes from the French word ¡®clairet¡¯ for a pink wine as the wines were lighter-coloured then than today.
Clone: Over time some individual vines show slightly different characteristics from others of the same variety. This can be through minute mutations or because of growing conditions. Cuttings taken from such vines are propagated and known as clones. If the mutation is significant enough, for example a vine starts bearing white grapes instead of black grapes, it becomes recognised as a new variety. Thus Pinot Blanc is a white grape bearing version of the black graped Pinot Noir.
Co-Fermentation: Fermenting grapes of different varieties together. Most often used to describe the addition of a small amount Viognier grapes (white) to a tank of black Syrah/Shiraz grapes. Viognier has a beneficial effect in extracting extra colour and flavour from the Shiraz.
Cold Soak: Freshly picked grapes are chilled to prevent fermentation in order to help extract flavours and colour from the skin. After a period of hours or days the temperature is raised and fermentation can start. See https://www.bellaonline.com/articles/art855.asp for a fuller explanation.
Cold Stabilisation: Before bottling the finished wine is chilled to below 0¢ªC (32¢ªF). This causes tartaric acids in the wine to precipitate so they may be discarded, otherwise they may cause small crystals in the bottle. In white wines the crystals look like tiny shards of glass which cause customers to return bottles for refund. Cold Stabilisation removes some of the subtlety of the wine and is mostly used for mass-market wines.
If you have any acronyms or words you'd like to be to be added to the glossary, please ask by email or on the
wine forum
.
---

The Wine Slinger Chronicles
Let Russ Kane take you on the Texas wine trails to visit the people behind Texan wines. Reading Russ is like sitting with him by the trail camp fire, holding a plate of beans and a glass of wine while he weaves stories about the places he¡¯s been, wines he¡¯s tasted and the people who made them.


Pinotage
A wine detective story. Come with me as I try to find out the truth behind South Africa's own variety.

You Should Also Read:
Wine Terms from ABV to BIB
Wine Terms from Bin to Brix
Wine Terms from Brut to Chateau


Related Articles
Editor's Picks Articles
Top Ten Articles
Previous Features
Site Map





Content copyright © 2023 by Peter F May. All rights reserved.
This content was written by Peter F May. If you wish to use this content in any manner, you need written permission. Contact Peter F May for details.