7 Signs Your Relationship is in Trouble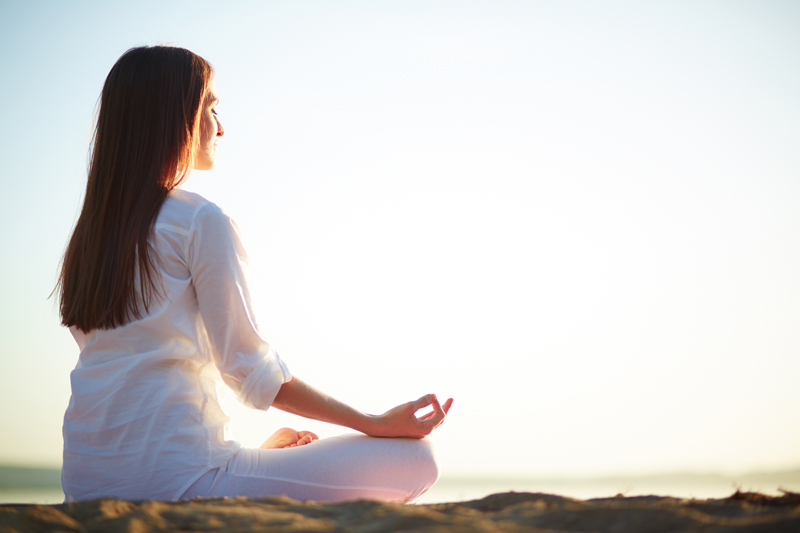 You find yourself escaping into fantasy these days as you scan your image in the mirror holding in your abdominals, wondering if you are still attractive. When you sit across from your spouse at the kitchen table, you observe that he is a bit disheveled and his face is hidden by a magazine. Sipping your coffee, you feel a vague sense of unhappiness. There are no romantic gestures, silly laughter or dialogues about movies, books, friends or politics. Everything has become ordinary and unacceptably mediocre. You miss the excitement of love and all the fun. Chances are that your relationship is already on a downward spiral.
The abstract signs of talking to each other less, feeling irritable and unhappy are not reliable diagnostics that your relationship is in trouble. Because if you are truly honest with yourself, your irritability and negativity might be caused by your own personal stress and lack of self-esteem. It might have nothing to do with him; rather it is your relationship with yourself that is in trouble!
However, there are concrete signs of potential breakups; some of which come from
feng shui
, that cannot be rationalized away. Often words obscure issues, but the tangible facts don't lie.
Around the house, you display no knickknacks that come in pairs like, two candles, two figurines, two paintings, or bookends.
In the area of your home where you display framed photos, there are no photos alone of the two of you as a couple – only group photos with friends or family members.
Your bedding is worn-out and dull. There is only obligatory romance. Pink sheets are believed to give off the most romantic energy.
The lock on your bedroom doesn't work. There is no sense of privacy in the bedroom. It seems like children barging into your bedroom is a good excuse for avoiding intimacy.
There is harsh lighting in the bedroom instead of a soothing, warm glow. All you have to do is change a light bulb or a lamp shade.
You never eat a meal anymore by candle light, preferably a pair of candles on the table, to put back the fire in your relationship and restore the warmth.
Your part of the closet is overflowing into his space and his things are cramped and limited.
I am willing to bet that along with these physical signs, there have been frequent bouts of repetitive purposeless fighting without any chance of a compromise. Probably your partner has been attributing negative motives or emotions to you and therefore has been invalidating your feelings. Most likely, you treat your spouse that way too.
However, recognizing there is a problem leads to effective treatment. First, change the physical environment, the relationship symbols. It's easy to change the sheets, find a photo of the two of you, display a knick-knack pair, have dinner by candle light and give your spouse a little more space in the closet. Transform your relationship first physically and then spiritually.
A great deal of repetitive, purposeless fighting or attributing negative motives to your spouse is due to anger aimed inward. Your spouse is your mirror. If your buttons are being pushed, turn it around. What does your spouse reflect that you don't like about yourself? The next time you scan yourself in the mirror to see how you physically measure up, think about the energy you are projecting. Do you have laugh lines or frown lines? The next time a problem arises, don't fight with him or try to deny there is a problem. Accept it and acknowledge it. Patiently, seek a solution. Then fully commit to the resolution of the problem and see it through. When you are out of control, you are unable to concentrate and achieve a peaceful solution. How can you be happy?
The highest form of enlightenment is to know yourself. Concentrate on restoring happiness to your relationship by paying close attention to the details.
---
For more information on relationships, read my book,
Turn On Your Inner Light: Fitness for Body, Mind and Soul
, specifically Chapter 3 -
Training to Love Yourself
, Chapter 16 -
Training to be Patient
, and Chapter 22 -
Training for Romance
. To listen to archived radio shows with guest experts visit
Turn On Your Inner Light Radio Show