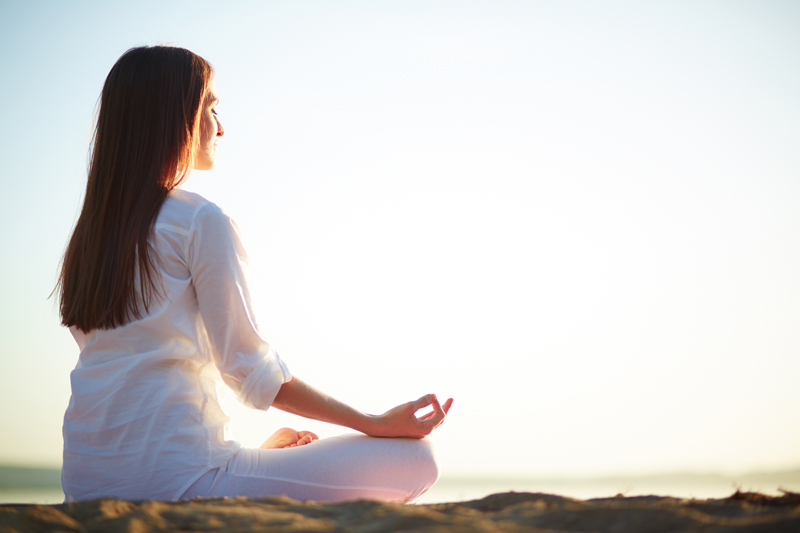 The urge to gossip can be irresistible. The other day I had a flavorful discussion with Gloria, a strong-minded woman, who carries herself tall and proud with a strong, melodious voice. She is a woman of great faith and loves to preach to everyone she meets about how good she is. Gloria confided that every night before she goes to sleep, she thinks about her day and prays for forgiveness for things she said or could have done differently. "What do you think about gossip?" I asked. "Oh, I never gossip." And with that she frowned and looked down at me – well she is a few inches taller so the looking-down part might be my own insecurity.
Suddenly, a mutual acquaintance strutted by and Gloria asked a few questions about her in a hushed voice. Suffice it to say that the conversation about this mutual acquaintance was negative, critical and to put it mildly, about as nasty as you can get. After I briefed Gloria on the details, I smirked, "Well, I guess you are going to ask for forgiveness tonight when you evaluate your day?" "No, why would I do that, Debbie?" "Because you and I were gossiping just now." "No, we weren't." "Oh, yes we were." "But we were stating the facts." "The facts were ugly and we didn't state them to her face. I call that gossiping." "Well, I don't. You know what, Debbie, you are just looking to start trouble." "Perhaps, but I think if you are going to preach, you should practice what you preach. People who believe they are absolutely right about things, scare me a bit." What do you think?
Why we gossip
Embedded in the human psyche is the need to tell stories and belong to a group. Experts estimate that 2/3 of our conversations consist of gossip, so there must be some redeeming qualities. Gossip can make a positive contribution to social groups and relationships. I have heard it referred to by researchers as "vocal grooming," the equivalent of chimps grooming each other's fur for hours, even though their fur is clean; in other words it is a social thing. Also, gossip enforces values on some level. When you think about it, how do you get other people to comply with moral standards, or behave with accountability? You guessed it, gossiping about them serves as a deterrent. Gossip can be psychologically therapeutic bringing people closer together in this alienated world and that makes it a stress-buster. Sometimes the alleged stories might help out the subject of all this talk. Perhaps, you are looking to muster a team response for an intervention, or get the attention of someone in the group who feels comfortable stepping in and having a heart to heart with the person to remedy the situation.
No one should point a finger at women as the prime offenders, unable to refrain from gossiping. According to recent statistics both men and women gossip about the same subjects and just as often! However, men are more likely to gossip with fewer details and insert a lot of talk about themselves. Women are more animated in their language and like to get feedback in the form of reactions to their story.
How to talk better
Since the urge to gossip is entrenched in human nature even among the most pious who I suppose must continuously exert effort to suppress it, let's try to make gossip more spiritual. Say good things about other people; instead of dramatizing the bad things, emphasize the good or at least give the story a compassionate spin. If you continue to bolster your own self-esteem, you wouldn't need to malign someone else, spread the dirt, to make yourself look good by comparison. Eventually malicious gossip backfires because it makes you look like you can't keep a secret and should not be trusted, especially if you have exaggerated the situation or relayed some false information. Consequently, instead of making you more popular in the long run, you might actually be shunned by the inner circle after they have feasted on your juicy words. People will be afraid to open up to you. Spread good news, fascinating benevolent stories to elevate the subject of your gossip. Eventually she will live up to her reputation.
---
For more information about overcoming regret, read my book,
Turn On Your Inner Light: Fitness for Body, Mind and Soul
, specifically Chapter 3 -
Training to Love Yourself
, Chapter 18 -
Training to Shut Up
, and Chapter 29 -
Training to Take Your Own Advise
. To listen to archived radio shows with guest experts visit
Turn On Your Inner Light Radio Show
---


Related Articles
Editor's Picks Articles
Top Ten Articles
Previous Features
Site Map





Content copyright © 2019 by Debbie Mandel. All rights reserved.
This content was written by Debbie Mandel. If you wish to use this content in any manner, you need written permission. Contact Debbie Mandel for details.