How to De-Stress While Traveling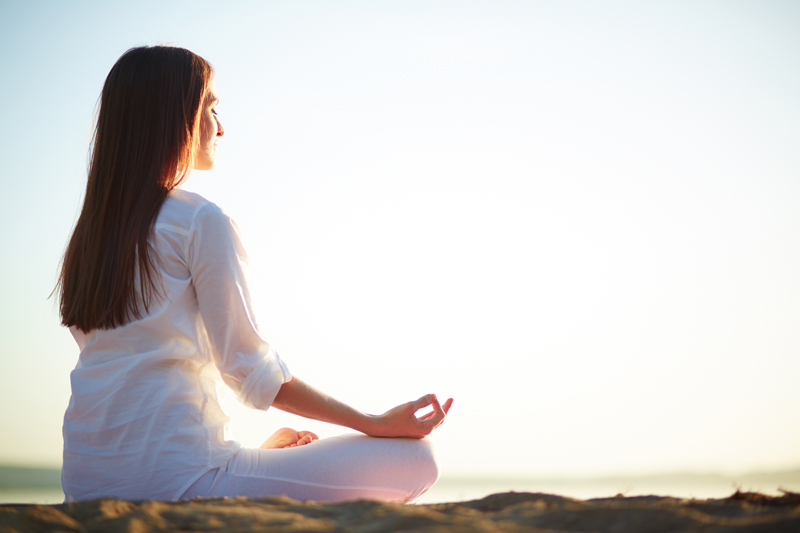 I just returned from a whirlwind TV news station tour out West, five cities in five days. I virtually got on the plane and off the plane. Here are some of my experiences: I shared a green room with rattle snakes which were there for a segment on Arizona reptiles. One TV producer greeted me with, "What are you doing here today? You're supposed to be on next week!" One sound guy had to be reminded to activate my microphone. However, I grew expansively on this trip, met some wonderful people and kept my energy levels up. This brings me to the heart of the matter. When you travel for business or pleasure and your schedule is hectic, don't let yourself get depleted. Conserve your energy during your free time and reset your bio-rhythms. Here's what worked for me:
When picking up luggage from the ground, protect your back by squatting and driving your power up from your legs. Don't hunch over.
Go with the flow. Don't get upset about airport delays or traffic. Accept these glitches and emotionally prepare for them before you travel, so if they happen, you are not shocked. Humor is a great coping device.
Take a walk in the light to reset your internal clock. Exercise releases stress and the light elevates your serotonin. If the hotel has a gym, pay that gym a visit.
Eat as healthy as you can on the road. Even in airports you can eat salads, fruit and lean proteins. Don't skip breakfast. All hotels have healthy cereals, fruit and eggs. Make breakfast the most important meal of the day.
Drink plenty of water to flush out toxins and keep yourself hydrated during flights. Drinking water was especially important in a city like Denver which has a high altitude.
Get your sleep. Even if you are too wound up, lying in bed with your eyes closed and breathing deeply will help quiet your mind and give it some rest. Don't get obsessed about how little sleep you got. Resting with your eyes closed really helps. Catch a power nap whenever you can.
Should mistakes occur, on your part or others, accept them, learn from them and be flexible enough to wing it. They are only mistakes if you don't learn anything from the experience. Learn to be e resilient and transform a failure into a triumph.
Be friendly and kind to others. Strike up conversations and listen to what other people tell you about their experiences and their city. You will be surprised at the good energy that redounds to you. Many people blessed me on this trip which propelled me forward, so that I didn't feel like a stranger in a strange place.
My taxi drivers didn't just take me to destinations, wait there and then drive me to the next location on the itinerary. They were guides who described their city, its history and topography, even the economy. Russell, Renee, Charlie, Ed and Jack shared their life stories and their dreams. They took pride in their work having left corporations and other professions to become drivers, giving them a certain amount of independence to fulfill other parts of their personalities and indulge in creative avocations.
Although the rattle snake was a bit rattled in the TV station, the turtle, gopher snake and giant lizard weren't all that bad. When the camera focused on my segment, the news anchor said, "I'm so glad you are stress-management. After that snake, I could use some de-stressing!"
---
For more information about de-stressing and travel exercises, read my book,
Turn On Your Inner Light: Fitness for Body, Mind and Soul
. To listen to archived radio shows with guest experts visit
Turn On Your Inner Light Radio Show


Related Articles
Editor's Picks Articles
Top Ten Articles
Previous Features
Site Map





Content copyright © 2022 by Debbie Mandel. All rights reserved.
This content was written by Debbie Mandel. If you wish to use this content in any manner, you need written permission. Contact Debbie Mandel for details.