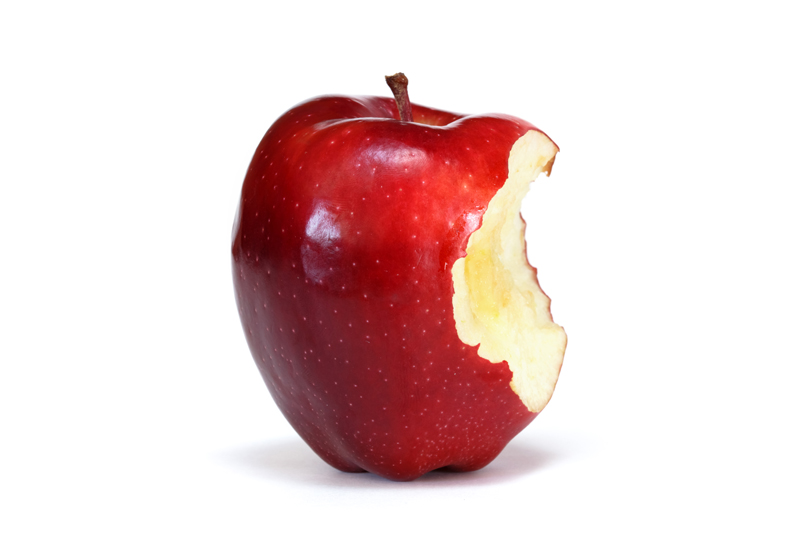 The body's natural pH levels, if thrown off, may lead to a variety of women's health concerns. Internal pH changes can happen during a woman's lifetime due to many factors, such as hormonal changes and stress. Did you know also, tampons, perfumed soap and douching could affect your pH?
Deralee Scanlon, R.D., is here today to help women to take a proactive approach to balancing their internal pH with pH tips. And to answer questions on how tampons and douching can throw your pH off.
Deralee Scanlon, R.D., has more than 20 years of expertise in digestive and herbal health, dietary supplements and successful aging. She is a published author and has made more than 600 media appearances as a nutrition authority on local and national television and radio stations nationwide. Deralee holds a Bachelor of Science (BS) Degree in Food and Science at California Sate University of Los Angeles and R.D. credentials from the American Dietetic Association. She is currently pursuing a Masters of Science (MS) in Holistic Nutrition.
Deralee, It's nice to talk with you again! (Winter Wellness Fact or Myth - Interview with Deralee Scanlon, R.D.) So let's get started with pH Tip for women.
What is pH? And why should women be concerned about their pH levels?
Proper internal pH (4.2 to 5) is essential to bodily health including proper vaginal health. This acidic environment helps protect the vagina from harmful bacteria that can negatively impact health. Although a woman's internal pH changes throughout her lifetime due to hormonal changes; everyday factors such as stress, perfumed soaps and sexual intercourse can also impact pH. If not managed properly, these factors can increase a woman's risk of improper urinary tract function and other health concerns.
What Causes pH to become Imbalanced?
In addition to stress, perfumed soaps and sexual intercourse a woman's internal pH can become unbalanced by insufficient amounts of sleep and a poor diet.
How can women rebalance their pH and avoid acid overload?
For women who want to rebalance their pH and avoid acid overload, I recommend ridding their diet of acidic drinks and foods such as soda, beer, coffee and red meat. Instead, eat a colorful diet that consists of 75 percent alkaline foods (i.e. bananas, figs, potatoes, spinach, watermelon, cabbage and celery) and 25 percent acidic foods (i.e. corn, beans, fish, plums, olives, oatmeal and cheese).
Can cranberry really help maintain a healthy internal pH?
Yes! Scientific evidence supports cranberry as a potent and natural way to maintain a healthy internal pH AND urinary tract function. Cranberries are good for us because they contain rich sources of antioxidants that have been used since the 1600s to promote overall health and well-being.
For those of us who don't like the bitter taste of cranberry fruit or unsweetened cranberry juice, I recommend CranAssure from Nature Made. CranAssure contains maximum strength cranberry extract from Ocean Spray along with other powerful antioxidants in an easy-to-swallow softgel. More information is available at
CranAssure.com.
.
I heard that Antibiotics affect pH, how?
Antibiotics may suppress the naturally occurring "good" bacteria that keep yeast and other vaginal irritants under control. There are ways to help your body fight this negative effect. For example, try eating non-sweetened yogurt that contains active, live bacteria while taking antibiotics and also after. A daily dietary supplement containing acidophilus may also help.
How can Tampons throw off internal pH?
Commercial tampons may impact a woman's internal pH by hindering normal vaginal cleaning, thus giving irritants the perfect warm, moist environment they need to thrive and multiply. This can be the case with commercial tampons because they contain chemicals that are used to make them white or scented, which in turn may negatively impact internal pH. Chemical-free, organic tampons that are made from natural fibers are a good alternative. Remember to change tampons frequently, as overused or retained tampons can disturb pH.
Deralee, the big question is--to douche or not to douche?
Researchers have found that women who douche regularly experience more vaginal irritations because douching may wash away "good" bacteria that helps keep a woman's internal pH slightly acidic. If a woman's internal pH is disturbed or becomes more alkaline, for example from douching, irritants may be allowed to thrive. Long story short – don't douche!
Where can my readers go for more information?
Visit
Nature Made
for more information on how women can naturally maintain overall health and wellness.
Winter Wellness Fact or Myth
- Interview With Deralee Scanlon, R.D.
__________________________________________________________________________
A NewsTarget Special Report by Jack Challem b>
The pH Nutrition Guide to Acid / Alkaline Balance
You Should Also Read:
Acidity of Saliva– Acidosis


Related Articles
Editor's Picks Articles
Top Ten Articles
Previous Features
Site Map





Content copyright © 2023 by Victoria Abreo. All rights reserved.
This content was written by Victoria Abreo. If you wish to use this content in any manner, you need written permission. Contact Victoria Abreo for details.