Exercise Transforms Your Brain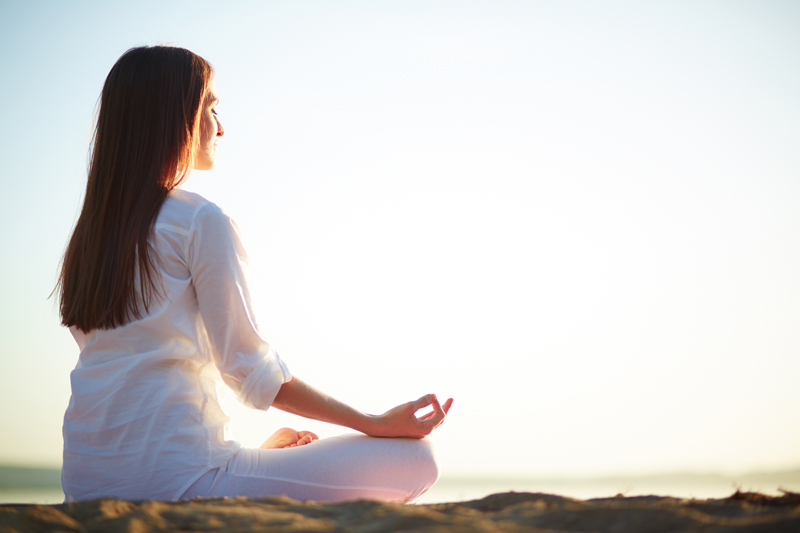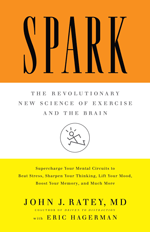 We all have made fitness resolutions to improve our health and vitality. However, usually passionate declarations for change dissipate into a shrugging of the shoulders, with an "Oh well, I'll just to have live with shedding fewer stress hormones and releasing less feel-good chemistry. If I have to, I will take a pill for my mood." However, after reading the inspiring science of Dr. John Ratey's revolutionary new book
SPARK
, the first thing I did was turn the elliptical trainer up a notch and instead of grumbling, thanked my trainer for putting me through the paces in interval training. Many of us consider the endorphin rush along with the shedding of stress hormones to be the ultimate benefits of exercise. According to Dr. Ratey, a Harvard Medical School professor, these byproducts are of secondary importance. The primary benefit of exercise according to current neuroscience is keeping our brains operating at peak performance for survival. Survival of the fittest takes on new meaning: Learning, focus, memory and mood.
Our sedentary lifestyle is the biggest threat to our existence, "inactivity is shriveling our brain," says Dr. Ratey. It's time to run for your life! And if you can't run, then walk. And if you can't walk, then use your arms and the center of your body. You can listen to Dr John Ratey explain how exercise changes the biology of the brain in a
recorded interview
on my radio show,
Turn On Your Inner Light
on WGBB Radio (Long Island).
Exercise will create balance in the brain, enhance connections between brain cells, sprout new cells and even inoculate you against stress, so you have a higher threshold. Dr. Ratey is not writing about a runner's high in SPARK, rather he has written a passionate book which can veritably change your life, the workplace and society's.
Dr. Ratey was kind enough to send me an article by John Medina from the Harvard Business Review, "The Board Meeting of the Future," which succinctly explains that the office cubicle is a counterproductive work environment for the brain. Instead, in the ideal workplace employees would wear workout clothes and meetings would be conducted with employees on treadmills and emails could be answered while using stationary bikes at the desk. There would be exercise breaks throughout the day to generate creativity and productivity while reducing anger and aggression. In a global economy, we need to pick up the pace.
What are some of the latest scientific benefits of exercise as it impacts your world?
" Miracle Grow" for the flowering of the brain
Improvement to the brain's executive functions
Adjusting the chemistry of the entire brain for normal signaling
Driving oxygen more efficiently to the brain
Learning is 20 % faster after exercise
Reducing the risk for Alzheimer's with the new growth of brain cells in the hippocampus
Breaking the bonds of depression and anxiety
Improving ADHD
Toning down negative consequences of hormonal changes like PMS, Post partum and menopause
Don't wait for a doctor to scare you into exercising or getting worried sick whether your frequent forgetfulness is a precursor to mild cognitive impairment and ultimately dementia. All the motivation you need is in SPARK. You will want to move to reverse the inflammatory process of toxic stress and shrinking brain cells due to depression. There is great hope for you and your children now that you know. Exercise together as a family instead of saying, "Now, go out there and play." Physical education is as important as academics. Remember what I always say, "Let your legs carry you to your next happiness." Now there is science to prove it.
---
For more information on exercise and happiness, read my book,
Turn On Your Inner Light: Fitness for Body, Mind and Soul
. To listen to archived radio shows with guest experts visit
Turn On Your Inner Light Radio Show