Visits from the Afterlife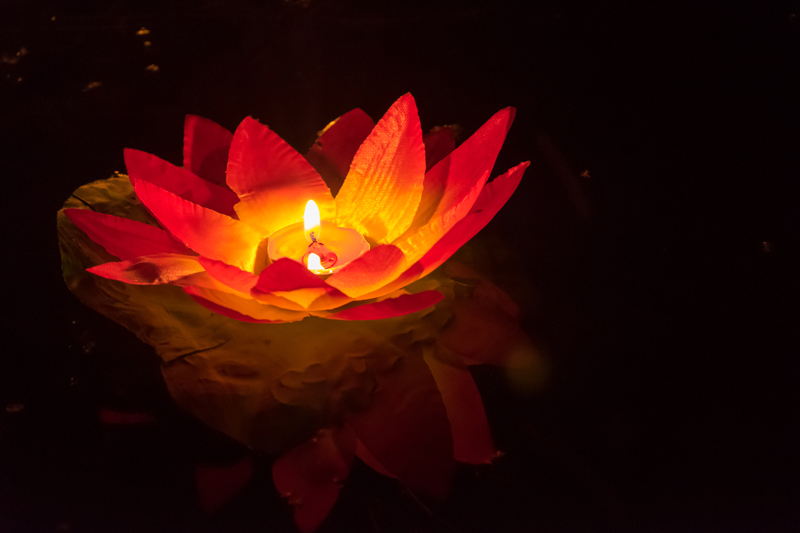 People from all cultures have claimed to receive messages and signs from those who have passed on to the spirit realm. Visits are usually welcomed and celebrated. Not only do these experiences affirm the notion of an afterlife, but they can bring solace to those still in the physical world.

It is not unusual for the newly departed to continue to maintain a connection with the physical realm, at least for a period of time. They make themselves known so that their loved ones will know they are doing well and that the bonds of love are not broken. They may also need their own closure to move on. There are many signs that these souls will use to communicate with their loved ones. They may place coins, feathers, stones, or other objects in an area where they will not be expected. My deceased boyfriend sent me feathers of the northern cardinal, a bird I know he loved. Departed souls can visit you by taking up the energy of an animal for a few moments. Examples of this are a bird that flies too close, or a dragonfly, butterfly, or ladybug that lands on you.

Loved ones can appear in visions, often bathed in white light. My mother experienced this firsthand after my paternal grandfather passed on. He stood at the foot of the bed and smiled at her. Some people have seen floating orbs of light and believe they are spirit beings visiting the physical world. Spirits can communicate using their physical voice or their familiar scent. They can manifest as a thought or a feeling, and it is very common for them to appear in dreams. Dreams that seem different and yet are very real to you are actual visitations from the spirit world. I have experienced several such visitations from my boyfriend during which we shared meaningful conversations and affectionate touch. He assured me that he is alright.

The departed like to use numbers as signs. Sets of three identical numbers consistently appearing on billboards, car license plates, phone numbers, digital screens, etc. are examples. Some people see numbers that once meant something to their departed loved one, indicating that this loved one is near. Souls in the spirit realm have a great ability to manipulate energy. Often they play with electricity and can announce their presence by flicking lights on and off, or by turning a television or radio on and off. Sometimes a particular song comes on the radio at just the right time, reminding you of that special someone who has moved on. My boyfriend started the dishwasher many times, and also got the treadmill going. A friend of mine cared for her ailing mother-in-law until she passed on. My friend would walk by her mother-in-law's empty bedroom doorway afterwards only to find that on many occasions a lamp at the bedside had been switched on.

Some people who have left the physical world have a great affiliation with their material possessions. These objects may have energy of the departed surrounding them. I have noticed a definite change in air quality, a heavy feeling, when spending time in an antique store. I often suffer headaches afterwards. My mother experienced strange happenings just after acquiring a Victorian woman's portrait. Scents of perfume became apparent, there were sudden cold drafts, objects were moved in the house, noises could be heard in empty rooms, and my mother began to have bad dreams. We realized that the soul attached to this portrait was not at peace. When my mother removed the portrait from her home all the strange happenings stopped. Negative visitations could indicate that a spirit needs help moving on. One way to assist is to tell them that they are loved but they need to leave the physical world.

Animals are very loyal instruments of unconditional love and often they will linger to visit their earthly owners after they have moved on to the spirit realm. When one of my cats passed on I would see him out of the corner of my eye once in a while. I also heard his meow. I was very bonded to my parrot, and after she passed on I heard her whistle now and then. Some people sense their pet's energy close by even if the animal can't be seen with the naked eye.

Most afterlife visitations are positive experiences. When a departed soul visits you it is their intention to offer comfort, reassure you that they are at peace, and to show you that the loving bond between you still remains. If your heart is open to these connections and you believe they can occur, it will be easier for your departed loved ones to let you know they are still near and in your life. In addition to being expressions of love, visitations from the spirit world are evidence that every living being continues on in another energy form long after the physical body ceases to function.



Related Articles
Editor's Picks Articles
Top Ten Articles
Previous Features
Site Map





Content copyright © 2023 by Debbie Grejdus. All rights reserved.
This content was written by Debbie Grejdus. If you wish to use this content in any manner, you need written permission. Contact Debbie Grejdus for details.