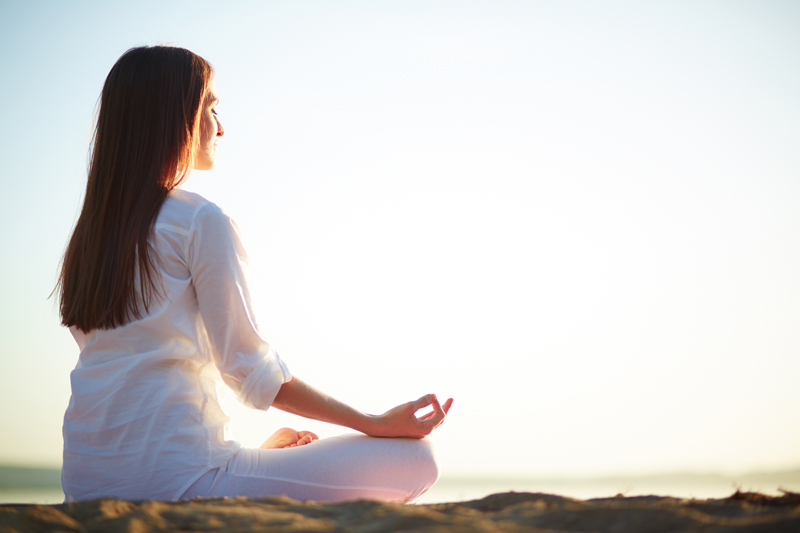 Saying no to others can be a daunting experience. Intellectually, you tell yourself that you can say no calmly and assertively – that it means saying yes to the yourself. However, when it comes time to actually use the two-letter word, many feel anxious and stressed as a more rapid, shallower breathing takes hold. At the moment of truth instead of speaking up, you lie with a "yes, of course" and then ruminate about your inability to stand up for the self internalizing a negative opinion about being weak and a people-pleaser – turning that "no" inward instead of outward.
In stress management you learn to redirect attention to the positive. However, this does not mean that you can't say "no" or should not accept an honest "no" from others. In order to facilitate responding with a "no" you need to reach for a happier thought, a better-feeling thought. No begins on the inside stemming from a positive perception about yourself, what you stand for and how you stand up for yourself. No comes from being in the "know" that you don't please others by compromising your energy, ethics or time. You are good enough and do not have to prove your self-worth to earn love and popularity by doing everyone's bidding and suppressing your own needs. Relationships are always based on balance. Remember the first relationship you need to balance is the one you have with yourself.
Therefore it's time to learn how to say "no" – nicely! In this case practice makes perfect. Besides you have "no" lodged in your memory when you were a toddler. Most toddlers say no quite easily and emphatically. In fact, they put their whole being into it. The "no" asserts their will as a separate entity. This is a great lesson because through contrast, how you differ from others, sets you on the path to self-discovery.
How to say no-nicely:
Take the intensifiers and modifiers out of your language. Use a simple structure of subject, verb and object.
Don't go into lengthy details about why you can't do it. This weakens your position and opens up plenty of room for a big debate where temperatures will surely rise. This is readily evidenced when saying "no" to a teenager.
Practice saying "no" in front of a mirror. This way you can practice your body language, slow down your breathing and reinforce the words while you shake your head from side to side.
You can remove the sting when you refuse a legitimate request by explaining that you would like to help out or do it, but you can't this time. You can add that you wish this person a successful outcome. However, don't say this to a parasitic request.
If you have a friend who calls with dramatic requests at unreasonable hours, let your phone message center take the call. Respond when you are ready. If you happen to pick up the phone, simply say, "Now is not a good time."
---
For more information on managing your stress and reclaiming your life read my book,
Addicted to Stress: A Woman's 7 Step Program to Reclaim Joy and Spontaneity in Life
. To listen to archived radio shows with guest experts visit
Turn On Your Inner Light Radio Show