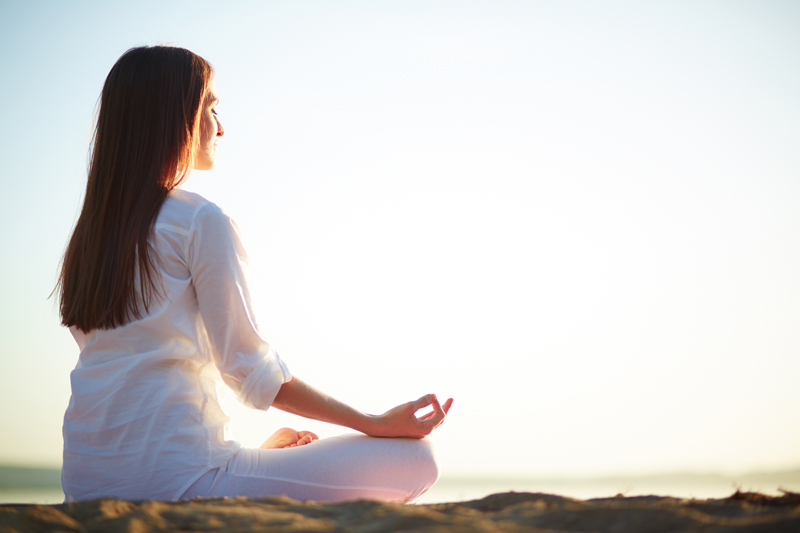 To create time and space to ease into yourself you need to believe that you have a right to an unfettered happiness. Begin by creating an inspiring environment at home. You know how constricting clothing makes you uncomfortable and limits your self-expression; make sure your home environment is not constricting filled with too many rules and time demands. You can't be joyous and inclined to pamper yourself when under pressure.
Make your space relaxing and whimsical by using color, seasonal window treatments, moving knickknacks and furniture around, serving different recipes, etc. You can't keep on looking at the same things and eating the same foods, yet expect to be stimulated and experience something different. The idea is to cultivate a new sense of enthusiasm; don't worry about how your self-expression looks or sounds! If you feel like laughing spontaneously, singing even if you can't sing or just dancing to the music that no one else hears – do it and don't be afraid. Fear and self- consciousness will imprison your spirit with judgment. One of my favorite quotes comes from Ralph Waldo Emerson, "To be great is to be misunderstood." I use this quote frequently when friends or family remark, "What has gotten into you?"
How do I love thee? Let me count the ways to pamper myself
Reset your natural rhythm by taking a brisk, early morning walk when the streets are quieter than usual, so you can hear the birds, smell the fragrances and feel the fresh air on your skin. If you have a backyard, sit quietly in the early morning light. Absorb the beauty.
Change your verbiage to the positive. Words shape our mood.
Dress to suit yourself. Mix and match clothes that express who you are today. Wear colors that make you feel uplifted or relaxed. Treat yourself periodically to new accessories to feel special; give yourself these gifts. In fact, find an accessory that expresses who you are- that people can identify with you. It could be as simple as a fragrance which is unique to you or an animal necklace that you always wear to symbolize who you are or who you would like to be.
Eat slowly. Create an attractive place setting and use a small spoon and fork. Really taste the flavors and different textures.
Laugh about your shortcomings. You don't need to take yourself so seriously. You can be amused by your own nature. I often have witty conversations in my head.
Take risks – how exhilarating! Don't lose your swagger.
Now you are ready to get a massage, read a good book, take a whiff of lavender, or have a chocolate treat (very heart smart). Create your own relaxation ritual. Zen philosophy claims that enlightenment is contained in a single flower because when we can appreciate a blossom, we have become alive and alert. So, stop and smell the roses to find happiness in nature and in your own nature.
---
For more information on managing your stress and reclaiming your life read my book,
Addicted to Stress: A Woman's 7 Step Program to Reclaim Joy and Spontaneity in Life
. To listen to archived radio shows with guest experts visit
Turn On Your Inner Light Radio Show