Get Fit and Modify Your Behavior at the Same Time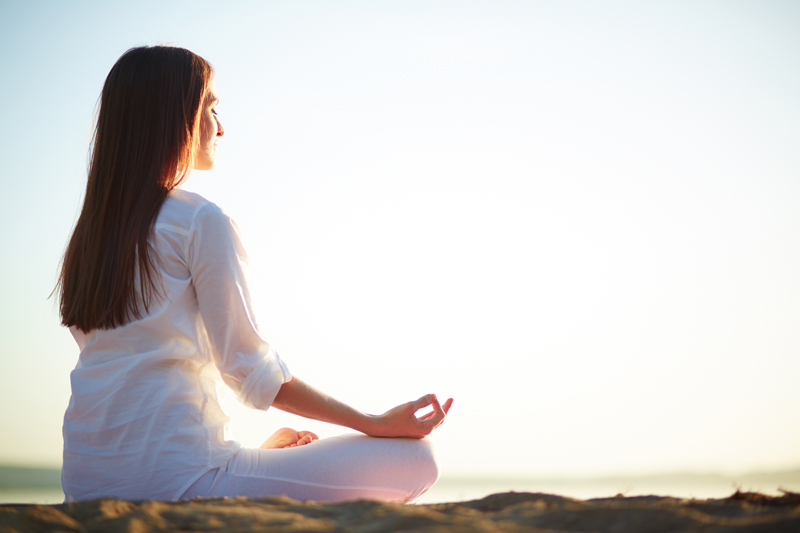 This is the interim when we all resolve to be better: eating, exercising, forgiving and letting go. Then a couple of weeks down the road we lose our momentum and revert to what we always do. The most common excuse, "I lack the will power." Well, whether you will or you won't is up to you. Note, that if your body is weak (fatigued, sedentary and not properly fueled), it is much more difficult to have any kind of will power. What if you could get fit and improve your mindset at the same time?
This means modifying your behavior and your goals while you exercise. You think it and do it to become one with your goal. It is a powerful experience to combine mind and body in this kind of self-hypnosis. Sometimes you become depressed and destabilized by various life situations. Through exercise you can garner the strength and energy to harness your power.
Here's what happens when you work out: You organize your day around good health. You are less likely to feed on junk food and more likely to read labels. If you keep increasing the length of a 30 minute aerobic workout until you reach 45 or 60 minutes, you will tap into the personal energy and discipline that enables you to go the distance in your life goals. First, you do it as an exercise and then you do it in daily living. Exercise will help you manage your daily stress because exercise itself is a stressor – a stressor under you control.
When you perform strength training moves, you have a great opportunity to strengthen your personal balance and your positive mindset to propel you forward to achieve. The key is to mind your muscle. This means you don't talk on your cell phone, watch TV, or socialize with others, but instead you focus on the exercise you are doing, its proper alignment, execution and equally important - what you want this exercise to do for your body, your mind and your spirit – like a moving meditation.
Here are some examples to maximize your exercise session:
When doing squats, lunges or taking a brisk walk, think, "I am strengthening my legs to take me to my next happiness." This is helpful after a breakup.

When doing back rows or back stretches, think, "I am strengthening my back to support me." This is helpful if you feel unsupported and weighed down by many burdens.

When doing shoulder presses or an isometric palm press, think, "I am strengthening my shoulders to shoulder my responsibilities." This is helpful if many people depend on you.

When doing sit-ups or planks, think, "I am strengthening my core to fortify my ego. If I have a strong ego, I can lose some of it when I argue in order to compromise." This is helpful if you don't have a sense of your originality and other people push your buttons.
Conceive, Believe, Achieve!
---
For more information on managing your stress and reclaiming your life read my book,
Addicted to Stress: A Woman's 7 Step Program to Reclaim Joy and Spontaneity in Life
. To listen to archived radio shows with guest experts visit
Turn On Your Inner Light Radio Show