How to Get Rid of Back Pain and Other Weak Links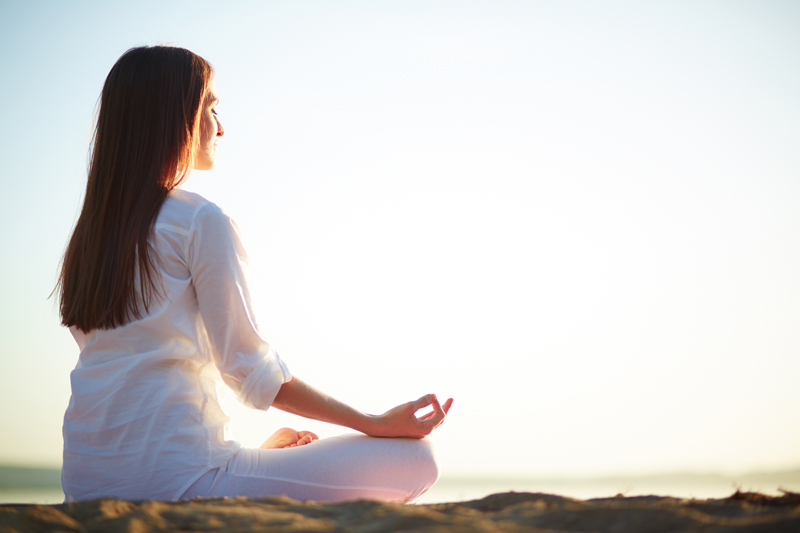 While some back aches and neck pains are a disease process, many are a biophysical response to an emotional state. Your body often serves as a metaphor for what is happening in your mind. Think about what hurts and often you will figure out the root cause of the problem. Your inflammatory physical discomforts in turn provoke inflammatory language setting you on "fire" with anger or burnout. However, you possess the power to put out the fire. You can change a negative perception to forgive, release and laugh, moving on to a more positive perception – the pain will dissipate, even vanish.
Challenge your back pain with these questions for a rational response:
Do I shoulder (upper back) too many responsibilities? Do I feel (mid-back) unsupported in my life? Am I afraid of not having financial security (lower back)?
If the pain is in your neck, challenge yourself with: Is there something I am being too stubborn about? Can I be more flexible?
Each of us has a personal, emotional "stress profile." Common body parts that become afflicted during stress are: head, jaw, neck, shoulders, stomach, back, joints and skin. Realize that stress is causing you to lose perspective. Listen to what you body is trying to tell you. The next time you are losing it and don't know why, let the painful, weakest link in your body provide the clue to letting go of a disturbing mindset.
When I had sciatica a couple of years ago– a lower back pain, emanating from my left hip, into my left glute and down to my left leg, I tried to make sense out of it; What did this pain symbolize? Could I beat this pain? All transformations involve some sort of pain. I decided to get along with it and get to know it better.
Dr. John Sarno, an orthopedic surgeon and best-selling author from NYU, was a pioneer in the mind/body approach to lower back pain. He was not interested if a disc was slipped, degenerated or herniated. He had seen mangled spines with bulging discs and no pain while he had observed spines in good condition with debilitating pain. He asserted that most lower-back pain was caused by resentment, a subconsciously suppressed anger and insisted that his patients have a dialogue with their subconscious: "I know what you are trying to do to me. I release my anger. There is no need for this pain. I might not even know what I am angry about or feel hurt about, but I release it."
As a stress-management specialist, preaching inner peace, how ridiculous that I could have repressed anger! I am a happy person. But then there was this subconscious thing and how could I know for sure what was buried in my subconscious. Also, words are my craft and I am fairly certain that I could rationalize anything. Therefore with an open mind I began releasing the pain in my butt! I forgave everyone I could think of and I forgave myself. However, I was still in pain. I wish to add another component to Sarno's dialogue with pain. I figured out that my pain was driven by fear. When I released my fear, it was over. To do this I thought of someone who had been through a lot more – she became my inspiration, my muse.
I learned to live moment to moment. In life there are good moments and bad moments. If you are experiencing a bad moment, the next one will be better.
---
For more information on managing your stress and reclaiming your life read my book,
Addicted to Stress: A Woman's 7 Step Program to Reclaim Joy and Spontaneity in Life
. To listen to archived radio shows with guest experts visit
Turn On Your Inner Light Radio Show