How to Make Rhythm Band Instruments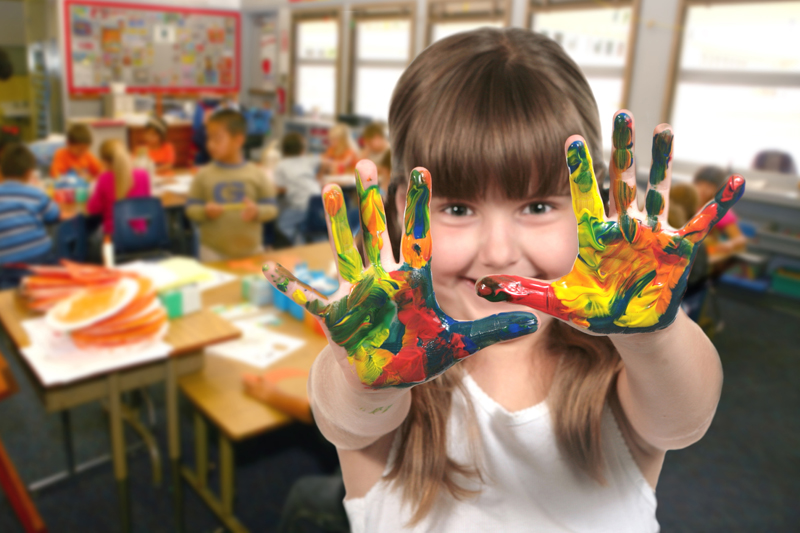 When you have a good beat, the music really keeps coming, gets a life, and takes on a flow all its own.

Keeping the beat is the basis of rhythm and music.

You actually use a rhythm band instrument every time you've clapped your hands or tapped your feet along with some music. For music, you can use folk songs, or any other kind of down home, old-fashioned, or easy-playing music. Turn up the sounds and have a march around the room.

Here are some other instruments for you to make:

Maracas – fill empty plastic long necked bottles (such as ketchup bottles) with a handful of rice or un-popped popcorn. Wrap masking tape around the lid and top of bottle. A child will need one for each hand. You can decorate them by using magic markers, and tying ribbon and charms or bells to the neck.

Cymbals – two pot lids that are approximately the same. Hold by the handles on the top of the lid. Strike them together lightly, loosely and not too often. Make it a special part of the music. If you only have one lid, strike it with a wooden spoon.

Jingle Bells – string 4-5 jingle bells on a piece of ¼ inch elastic. Sew or tie the ends together. To play, put it on one wrist and shake it, or you can make two and have one on each wrist and shake both hands, in rhythm to the music.

Sand blocks – you will need blocks of wood that are about the size of the child's hand. Wrap the block with sandpaper. If possible tape or glue the sandpaper to the block of wood. To play, rub two blocks together, or clap or tap them together.

Pop-can Shaker – put a few dry beans or small rocks inside an empty soda can. Tape the tab hole closed. To decorate it, take a piece of wrapping paper twice as wide as the circumference of the can. Roll the can up in the paper and tie both ends with ribbon, so that it looks like a New Year's cracker. You can also have some ribbon hang down from the bow with little bells attached to them.

Musical Combs – if you have never tried the old-fashioned musical comb you are in for a surprise. Put a piece of wax paper over the tines of the comb, and hum a tune against it.

Gather your friends for a fun musical afternoon. Let everyone make their own instrument and then strike up the band and start your parade!



Related Articles
Editor's Picks Articles
Top Ten Articles
Previous Features
Site Map





Content copyright © 2022 by Launa Stout. All rights reserved.
This content was written by Launa Stout. If you wish to use this content in any manner, you need written permission. Contact Launa Stout for details.